December 18, 2015
written by Jeremy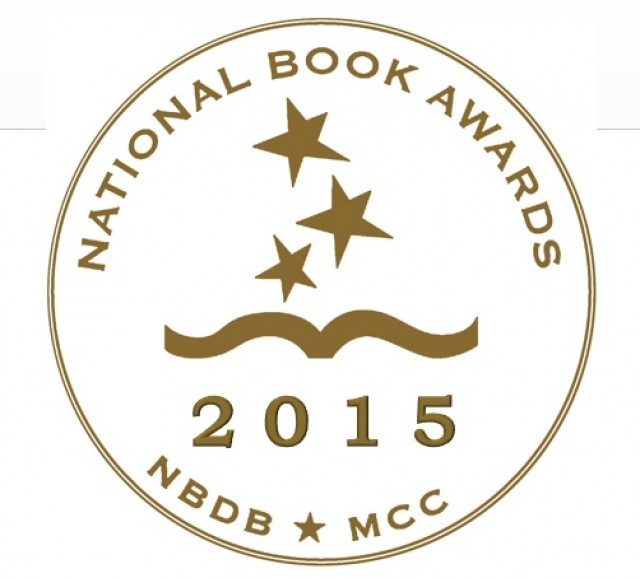 As the time for gift-giving approaches, there are few shopping excursions that feel as overwhelming as the one made to the local bookstore in search of gifts for the serious readers in our lives. Where to begin? Fortunately, the winners of the National Book Award were announced a month ago, and the list of winners (and finalists) is chock-full of gems guaranteed to satisfy the appetites of the most voracious readers. As this time of year invites us to slow down, we are given the opportunity to tackle books that request a lot of us – our full attention and engagement; vibrant and challenging books to be read in front of a roaring fireplace, or, here in Southern California, out by the pool. Here are a few of my personal 2015 National Book Award favorites, all available from Vroman's.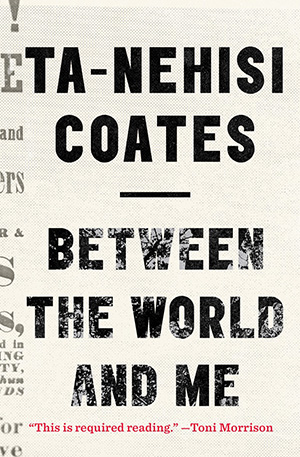 The winner of the 2015 National Book Award for non-fiction is Ta-Nehisi Coates's Between the World and Me. It's a meditation on Black American life delivered in the form of a letter to Coates's fifteen-year-old son and one of the most talked-about books of the year. Coates has seen considerable success as a journalist, penning the celebrated article The Case for Reparations for the Atlantic. It is with this keen journalistic eye that he examines his own life, the death of his friend Prince Jones Jr., and his dreams (and attendant fears) for his son. He takes us from the streets of Baltimore to the glittering campus of Howard University to Paris and New York City, allowing us to glimpse these places through his acute and encompassing gaze. His writing is by turns warm, fierce, funny, and despairing – and deeply personal throughout. Reading this book feels like looking at the world through a pair of binoculars designed not to draw the distance closer, but to allow us to see what is already right in front of us, hiding in plain sight. A crucial-feeling addition to any bookshelf, Between the World and Me functions as more than a hot lit-conversation topic – but as the source from which a fresh, timely, and vital kind of conversation can spring.
Everything you have heard about Hanya Yanagihara's novel (National Book Award finalist) A Little Life is true: you will cry. A lot. This is not a drill. Bring tissues. Yanagihara has written what feels like a modern classic; it's big, it's heavy, it's gloriously depressing. The book centers around four college friends (JB, Jude, Malcolm, Willem), most of whom are artists, trying to make a life for themselves in New York City. Yanagihara, with seemingly impossible precision and near-unbearable tenderness, renders a tale of friendship, love, redemption, and Russian-novel-sized suffering that spans years. By the end, the reader is on intimate terms with her characters – you have loved them, laughed with them, wept with them, disowned them, allowed them to find their way back to you. I would say this book is not for the faint of heart, but one could say that the mission of the book is to disprove the existence of such a notion. It is difficult to talk about A Little Life without talking about how it finds its way into one's own life – suffice it to say that Yanagihara has written a delirious masterpiece that asks us to examine our relationships not only with our family and friends, but with our own secrets, and with our capacity for sweeping acts of kindness and care.
The National Book Awards serve also as a wonderful way to discover terrific contemporary poetry. I'd love to tell you about all of the finalists (and the stunning winner, Voyage of the Sable Venus by Robin Coste Lewis) but I promised to keep it to one. So let me tell you about Ada Limón's Bright Dead Things. Don't let the title fool you – these poems are alive and bursting and "ecstatic at the sight of you." They cannot wait to tell you their secrets, to find a place in your heart to roost. Limón deftly bridges what seems like an impossible gap – that between grief and celebration. There is towering love here – romantic, familial, love of place and, perhaps most radically, of self ("I was there…. saying my name like I was somebody"). Her poems are marked (and linked) by gentleness, by the unstoppable warmth of the heart – "the huge beating genius machine" – and by what endlessly inventive forms that warmth and gentleness can take. Limón is one of the most exciting writers of American poetry today, and Bright Dead Things is a dazzling expression of love, loss, and the seeking, in each, of joy. "What the heart wants?" she asks, "The heart wants her horses back."
Happy Reading!