Our fearless leader (CEO/Prez), Allison Hill has a new piece for the Los Angeles Daily News entitled
5 books that would make great movies. You can read the full article below or follow this link to be taken to the original article. You can also check out her website here!
——————————————————————————————————
When I was a kid the three biggest events of my year were Christmas, my birthday and the Academy Awards.
It didn't matter that I hadn't seen any of the movies nominated. For me, the Oscars were a party. There was singing, and dancing, and fancy dresses, but most of all they seemed to be a celebration of stories and storytelling. And there was nothing I loved more than stories.
I still love stories. I still love the Oscars. And now I'm lucky enough to live in the city that hosts them. The 87th Academy Awards may have set out to honor films, but this year was also a celebration of books, honored for adaptation and even inspiration. A lot of great books.
Why do some books make it to the big screen though, and others, even others with similar themes or subject matters, don't? "Still Alice" was a haunting and beautiful novel (and film) about a professor diagnosed with Alzheimer's. But has anyone green-lighted an adaptation of "Turn of Mind," a mystery about a murder suspect who is suffering from Alzheimer's? (The agony of not remembering whether she did it …)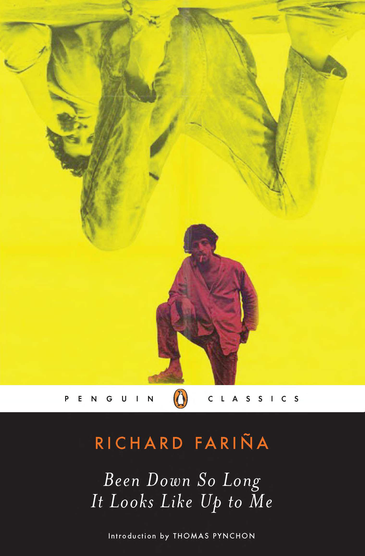 I loved the novel (and film) "Inherent Vice," Thomas Pynchon's drug-hazed, noir romp through L.A. in the '60s. It had Pynchon's signature penchant for language and crazy cast of characters but was actually accessible unlike his novel "Against the Day," which admittedly I experienced more as words washing over me rather than actual reading and comprehending.
But what about "Been Down So Long It Looks Like Up to Me," the 1966 counterculture novel by Richard Fariña? It was made into a movie in 1970 but I think we're ready for a remake. Maybe now that Pynchon's had his film debut, Hollywood will take a fresh look at this book that Pynchon himself said "comes on like the Hallelujah Chorus done by 200 kazoo players with perfect pitch."
And let's talk about "Traveling to Infinity: My Life with Stephen." It is one of my great joys to discover two books about the same topic with contrasting viewpoints. The movie "The Theory of Everything" is actually based on Jane Hawking's second memoir about her marriage to Stephen Hawking. The first, "Music to Move the Stars," offers her own different take on her marriage. One not yet softened by time. I think I'd like to see that movie now.
Hollywood blew up the box office and the bestseller list (again) with Gillian Flynn's "Gone Girl." We all could visit Disneyland if we had a quarter for every time someone mentioned a book that is "the new 'Gone Girl,' " so I won't even attempt to address this one. I'm sure the film rights are already negotiated for Paula Hawkins' "The Girl on the Train" anyway.
And what "Birdman" did for Raymond Carver may readers be lucky enough to have happen again with cinematic nods to the short stories of Lydia Davis, Alice Munro or James Salter.
Perhaps it's trivial to focus on books that are related. Maybe I should lobby for new stories for Hollywood to tell. Or maybe I should talk about the books that have been optioned for years but still haven't hit the big screen, such as Budd Schulberg's "What Makes Sammy Run?" Come on, already!
IF AUTHORS HAD OSCARS
Regardless I think the book world needs its own night of singing, dancing, fancy dresses, red carpet, paparazzi and Neil Patrick Harris. (Well, maybe Ellen DeGeneres.)
Don't you want to see Bill O'Reilly and Cheryl Strayed present an award together? Don't you wonder who Stephen King and E.L. James would bring as their dates? Can't you just imagine what a great speech Toni Morrison would give?
I've been waiting all my life for such a night. And I know exactly who I'm going to wear.