We recently had a chance to talk to Arabella Bowen,
Vice President & Editor-In-Chief of Fodor's Travel.
Originally from Toronto, I arrived in New York after eight years in Montreal. Spring breaks all over Europe and summers in England and France sparked a lifelong passion for travel that I was lucky enough to be able to turn into a career. That I landed at Fodor's is quite fitting: Our 1985 Soviet Union guide was the first guidebook I ever bought. I still have it, on my desk.
Since we're officially into summer now (though let's face it we've had summer on the brain for quite some time) we thought it would be great to pick Arabella's brain about some summer travel ideas. Without further ado, here are our 6 Questions with Fodor's!
1. What are the big destinations that people are traveling to this summer? Both internationally and domestically. National parks, Hawaii, Alaska, and seaside getaways in New England, California, and Oregon really come into their own at this time of year. Europe is a perennial draw internationally, but even more so this year, with the euro almost at par with the dollar. Nova Scotia and Prince Edward Island, two of Canada's Maritime provinces, also draw summer visitors for beautiful coastal scenery, live music, seafood, and golf. Bermuda's pink sand beaches and pastel-hued houses entice visitors from now through early fall.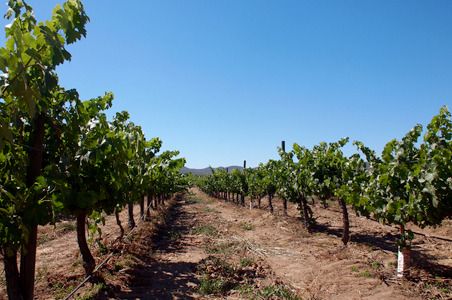 Baja Vineyard
2. What are some ways that travelers can cut costs, especially when it's during peak travel times like summer?
If you haven't booked a trip yet, go mid-week instead of a weekend to avoid minimum-stay requirements and benefit from off-peak rates. Otherwise, consider smaller destinations big on charm but low on costs. You'll pay much less for a wine-tasting getaway to Baja's Guadalupe Valley than you would to Santa Barbara, for example, and get to experience its boutique vineyard inns, farm-to-table cuisine, and emerging wine scene before the word gets out.
3. Do you have some advice for the road trippers out there this summer? What to bring? What are some fun off-beat places to see? Must-haves on the road trip playlist?
If you haven't yet listened to Serial, the award-winning podcast by Sarah Koenig, download it ASAP. It's so addictive, you'll binge listen to it on the road. Audio books are another great source of driving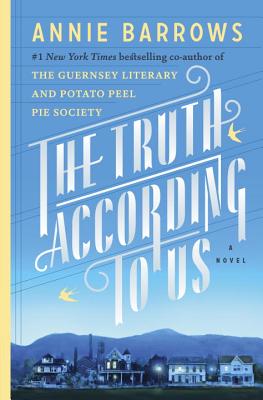 entertainment; I'm already looking forward to listening to Annie Barrows' new novel, The Truth According to Us, this summer (her previous novel, The Guernsey Literary and Potato Peel Pie Society, is one of my favorites). Of course, you'll also want to get out of the car for quirky road-side attractions. If you're headed anywhere close to Utah's stunning Arches National Park, plan to detour on Highway 191 to visit the one-of-a-kind Hole 'N The Rock, a funky 5,000 square-foot-home built into the state's iconic red rock—it's part Flintstones, a whole lot of kitsch, and an experience you definitely won't want to miss.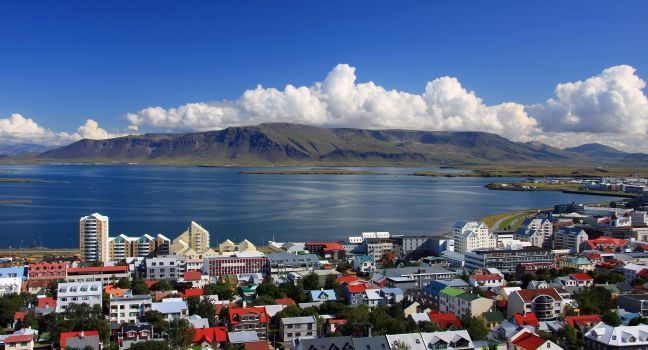 Downtown Reykjavik, Iceland
4. Summer is a great time for family trips but what about the young, single travelers out there? What are some places fun places for them to consider that maybe aren't so family oriented?
Cities are terrific solo destinations, especially in the summer, when families often hit the road for national parks and theme parks. Reykjavik, Iceland tops my list for solo summer travel: Its northern latitude means days of Midnight Sun and it's a convenient base from which to explore most of the rugged country, including the famed Blue Lagoon thermal baths, on easy day trips. Solo travelers can also meet fellow travelers and Icelanders alike at the popular Laundromat Café, a social hub serving breakfast, lunch, and late-night drinks above a local laundromat (which may also come in handy).
5. Do you have a favorite place to travel? If you can narrow it down do you have favorite places to stay or eat in that place?
Paris is the one place I return to every year usually in the fall) and it just never gets old. You'll always find me tasting wines at Frenchie's Wine Bar, enjoying a long, languid lunch at Le Comptoir du Relais, and making a beeline for Bistro Paul Bert after a performance at the nearby Opera Bastille. I normally rent an apartment and stock the fridge with sublime produce and cheese from the organic farmer's market on boulevard Raspail.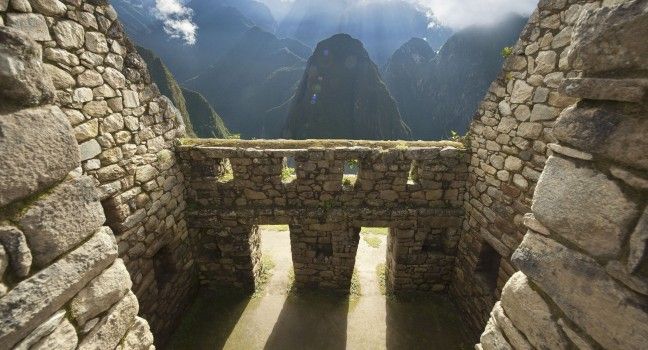 Machu Picchu
6. Lastly, what are YOUR summer travel plans?
I've got a busy agenda! I'll be in Norway over July 4th weekend followed by a lakeside cabin in Upstate New York in mid-July. I'm excited to check out a new hotel in Providence, Rhode Island in August before heading to Peru and Machu Picchu, for the first time, for a week before Labor Day.
For even more Fodor's Travel Fun follow them on these social media outlets:
Facebook
Twitter
Instagram
Pinterest
Safe and Happy Travels, friends!