Vroman's Little Free Library is here!
A few years ago I ran across an article about Little Free Libraries and was absolutely charmed.  How fun, to keep a tiny wooden building, not much bigger than a mailbox, in front of your house or business or in a nearby park, stocked with books that passersby are free to borrow and enjoy!  I immediately started plotting where I would put mine and which books I would fill it with.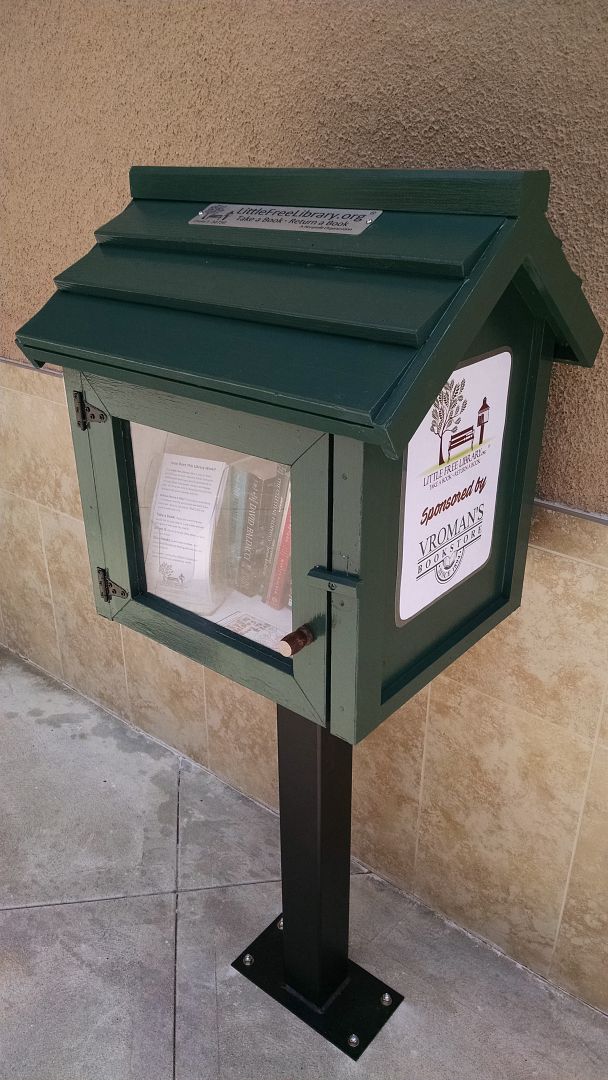 Flash forward.  I still don't have my own library, but last week, Vroman's installed its own Little Free Library outside our front door near Jones Coffee's Next Chapter!  I had the honor of placing our first selection of books inside – a few kids' titles, some thrillers, and a variety of nonfiction books.  We'll be checking daily to make sure it's clean and well-stocked.  And we had our first patron when Liam, the son of our CFO, found something inside that he'd like to read.
We hope you'll stop by and visit.  "Take a book, return a book," as the Little Free Library organization likes to say.  If you'd like to learn more about how Little Free Libraries work, or if you're interested in creating your own, visit littlefreelibrary.org for more information.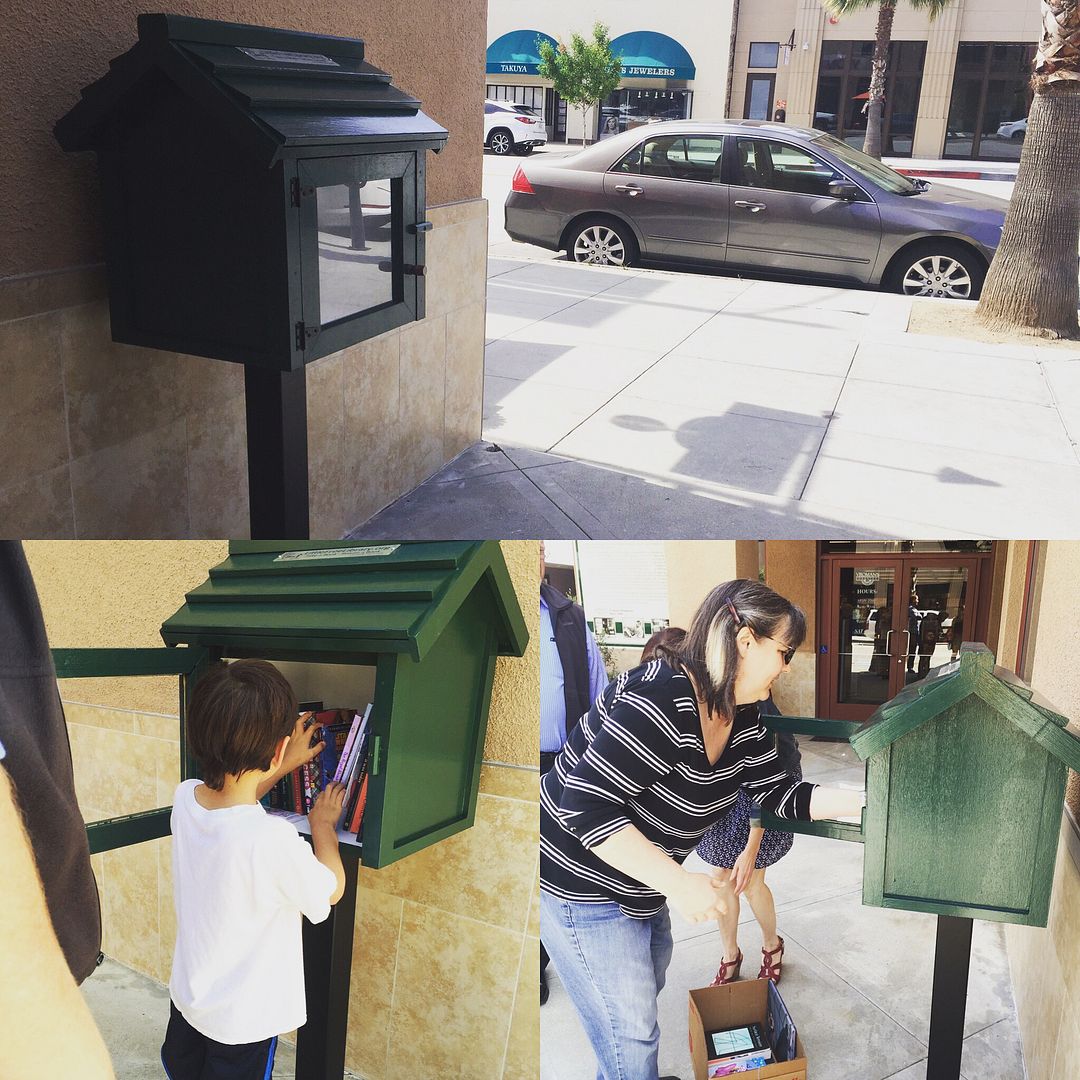 ---
This blog was written by Vroman's Merchandising Manager, Anne.
She can be seen making pretty signs for both Vroman's locations or loading books into
the Little Free Library.