In honor of our 120th Anniversary we are celebrating the people who have helped us and supported us over the years. We're calling the project HUMANS OF THE BOOKSTORE and we'll be posting the stories on our Tumblr.
This blog will have a little taste of what's happening over there. Please follow us in this celebration of YOU!
We'll be throwing a party in November to celebrate 120 so stay tuned for those details!

I had such a great time chatting with these ladies! They were so sweet, so adorable and more than willing to spend 20 minutes of their day talking to me. This is an excerpt from our conversation.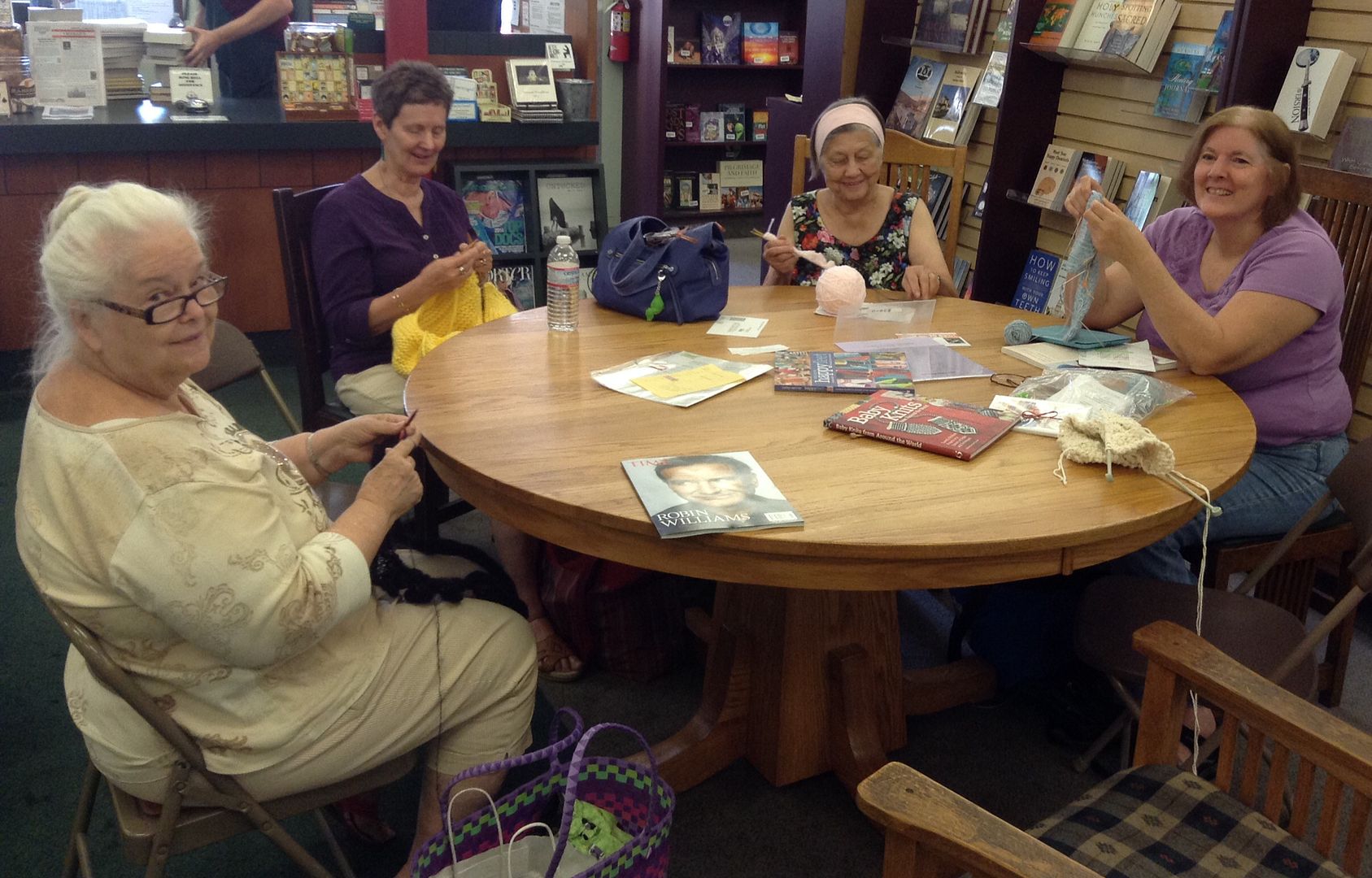 Bi-Weekly Knitting Meet-Up Group, Stitch-In
L to R: Elaine, Jewel, Lucie, Barbara, Leah

Leah: "We originally started the group over in the space near Anthropology (Vroman's Museum Store). We met on the same days but we had an afternoon and an evening group. We moved over to this location then (Vroman's Main Store). We were upstairs for a long time, then we were in the back and then they moved us to this spot. We're noisy and we talk. We let people know that. Most of the time they move. We've had at least two or three people come by that have just been shopping here and said, "Oh! You knit?" We've had a couple people come back and sit with us and bring their stuff; there are usually 8 of us."
Elaine: "Before we even started meeting here I came for the books! Most of us usually go home with a book or two…or six!"
Jewel: "Sometimes we have a double circle of chairs because there have been so many people."
Leah: "So that's our story. I do the knitting. Lucie handles the lace and crochet. Barbara tells us where to go… "
Elaine: "I also think that we advertise the bookstore to friends. Bookstores aren't around that much anymore."