As always, we've had a great year in books!
Here is a sampling of the best fiction that came out in 2017.
What would you add?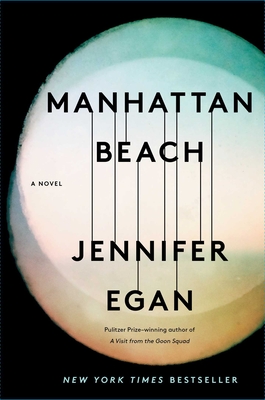 Manhattan Beach
by Jennifer Egan
A highly anticipated new book from author Jennifer Egan and it doesn't disappoint. This book has been flying off our shelves and been hitting the Vroman's bestsellers since it was released in early October.
"Jennifer Egan's Manhattan Beach captures a time and place on the verge of momentous change. Set in Brooklyn in the 1940s, the novel tells the story of Anna Kerrigan, a young woman who has dropped out of Brooklyn College to contribute what she can to the American war effort. Unsatisfied with her job of inspecting and measuring machine parts, she attempts to enter the male-only world of deep-sea diving. Manhattan Beach is rich and atmospheric, highlighting a period when gangs controlled the waterfront, jazz streamed from the doors of nightclubs, and the future for everyone was far from certain." 
— Mark LaFramboise, Politics & Prose Books and Coffee Shop, Washington, DC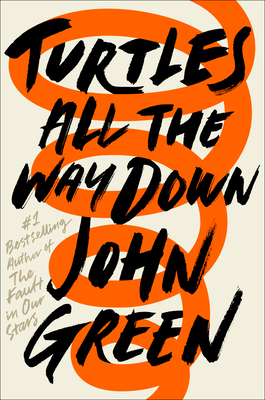 Turtles All The Way Down
by John Green
In his most personal book yet and first in five years, John Green knocks it out of the park! We're hard pressed to find someone that hasn't been brought to tears by this one.
The protagonist, Aza, suffers from an extreme case of obsessive-compulsive disorder (as does Green), and her rogue thoughts threaten to overwhelm her life.
"A wrenching and revelatory novel." – The New York Times
"Green finds the language to describe the indescribable. . . . A must-read for those struggling with mental illness, or for their friends and family." –San Francisco Chronicle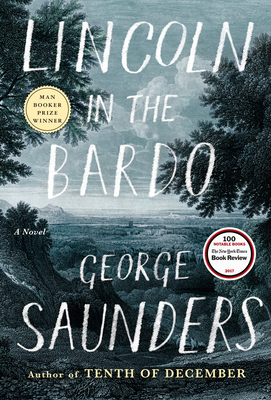 Lincoln in the Bardo
by George Saunders
I mean, let's see, Lincoln in the Bardo won the Man Booker Prize this year, was a #1 NY Times bestselling novel AND is now starting to be ranked on best of lists. It's in Time's Top 10 Novels of the Year and one of the Washtington Post's Ten Best Books of the Year. Here's a little more praise…
"A masterpiece."—Zadie Smith
"Ingenious…Saunders–well on his way toward becoming a twenty-first-century Twain–crafts an American patchwork of love and loss, giving shape to our foundational sorrows." —Vogue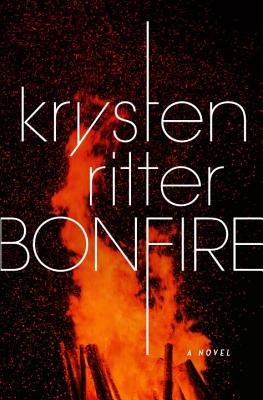 Bonfire
by Krysten Ritter
Bonfire is one of top books of 2017 in Women's Fiction!
"In this fast-paced thriller, successful environmental lawyer Abby Williams is brought back to her small Indiana town for work, where Optimal Plastics, a company that has helped rebuild the town and its economy, is under suspicion for water pollution. While investigating the pollution claims, Abby also becomes obsessed with discovering what happened to a classmate who disappeared 10 years earlier after a scandal that left many unanswered questions – a disappearance that has haunted her for years. In both cases, the search for truth leads Abby down a dark path of corruption and secrets. This is a remarkable debut novel and the must-read thriller of this fall." — Rebecca Olson , Saturn Booksellers, Gaylord, MI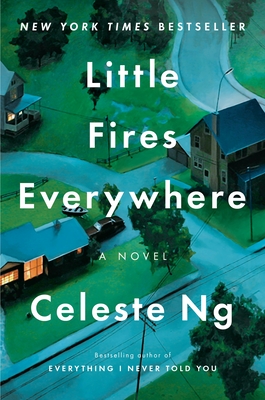 Little Fires Everywhere
by Celeste Ng
The praise for this book is so good! Everyone, everyone is reading this follow up to Celeste Ng's hit Everything I Never Told You. 
From the bestselling author of Everything I Never Told You, a riveting novel that traces the intertwined fates of the picture-perfect Richardson family and the enigmatic mother and daughter who upend their lives.
"I am loving Little Fires Everywhere. Maybe my favorite novel I've read this year." –John Green
"I read Little Fires Everywhere in a single, breathless sitting." -Jodi Picoult"Witty, wise, and tender. It's a marvel." – Paula Hawkins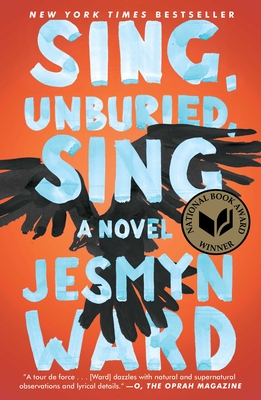 Sing, Unburied, Sing
by Jesmyn Ward
The accolades for this one alone for worth a read.
*WINNER of the NATIONAL BOOK AWARD for FICTION
*A TIME MAGAZINE BEST NOVEL OF THE YEAR and A NEW YORK TIMES TOP 10 OF 2017
*Finalist for the Kirkus Prize
*Finalist for the Andrew Carnegie Medal
*Publishers Weekly Top 10 of 2017

"The heart of Jesmyn Ward's Sing, Unburied, Sing is story–the yearning for a narrative to help us understand ourselves, the pain of the gaps we'll never fill, the truths that are failed by words and must be translated through ritual and song…Ward's writing throbs with life, grief, and love, and this book is the kind that makes you ache to return to it." —Buzzfeed