We've got another great week of New Releases!
We'll be highlighting a few Children's & YA releases as well as a TON of new releases that we will be having events for. Be sure to mark your calendars for that one!
Hardcover: 
X (A Kinsey Millhone Novel)
by Sue Grafton
Mystery
Of #1 New York Times–bestselling author Sue Grafton, NPR's Maureen Corrigan said,
"Makes me wish there were more than 26 letters."
With only two letters left, Grafton's many devoted readers will share that sentiment.

X:  The number ten. An unknown quantity. A mistake. A cross. A kiss.

X:  The shortest entry in Webster's Unabridged. Derived from Greek and Latin and commonly found in science, medicine, and religion. The most graphically dramatic letter. Notoriously tricky to pronounce: think xylophone.

X:  The twenty-fourth letter in the English alphabet.
Sue Grafton's X: Perhaps her darkest and most chilling novel, it features a remorseless serial killer who leaves no trace of his crimes. Once again breaking the rules and establishing new paths, Grafton wastes little time identifying this sociopath. The test is whether Kinsey can prove her case against him before she becomes his next victim.
We're hosting Sue Grafton in conversation with Denise Hamilton on 8/27 at All Saints Church!
Tickets are still available (but are going fast).
Click HERE to get more info and reserve your ticket!!

Ally Hughes Has Sex Sometimes
by Jules Moulin
Fiction
$26.95
Jules Moulin will be here on 8/29 to talk about writing and her new book! 
When a buttoned-up professor and her unbuttoned daughter fall for the same irresistible man, a delightful, subversive comedy begins. . . . Life isn t easy for single mother Ally Hughes. Teaching at Brown, her class load is huge and her boss is a menace. At home, she contends with a critical mother, a falling-down house, and a daughter who never misses a beat. Between taking care of the people she loves, teaching full time, and making ends meet, Ally doesn't have time for a man. She doesn t date. She's not into flings. But then she meets Jake, an eager student, young in years but old in soul, who challenges his favorite professor to open up her life, and her heart, to love. It doesn't work. In fact, his urging backfires. Ten years later, Ally's still single. Jake reappears and surprises her in a brand-new role: He's dating Ally's now-grown daughter. In this hilarious, heartrending tale, Ally is finally forced to concede (not only to herself) that an independent, "liberated" woman can still make room in her life for love.

Secondhand Souls
by Christopher Moore
Fiction
$26.99
We're so excited to host Christopher Moore on 9/13 @ 4pm!! 
It seems like only yesterday that Charlie Asher took on a very dirty job collecting souls and keeping the Forces of Darkness at bay. The new gig came with the Big Book of the Dead and a host of other oddities: creatures under the streets, an evil trinity of ravenlike Celtic death goddesses, and one very bad Underworld dude attempting to conquer humanity. Along with a cohort of other oddballs, Charlie faced off against these denizens of darkness and met his own end. But thanks to Audrey, his Buddhist-nun boo, his soul is still alive . . . inside a fourteen-inch-high body made from lunchmeat and spare animal parts. Waiting for Audrey to find him a suitable new body to play host, Charlie has squirreled himself away from everyone, including his adorable seven-year-old daughter, Sophie, who enjoys dressing up like a princess, playing with her glitter ponies, and being the Luminatus spouting off about her power over the Underworld and her dominion over Death.
Just when Charlie and company thought the world was safe, some really freaky stuff hits San Francisco. People are dying, but their souls are not being collected. Someone or something is stealing them and no one knows where they are going, or why, but it has something to do with that big orange bridge. Then there's the Taser-wielding banshee keening about doom who's suddenly appeared while Sophie's guardian hellhounds, Alvin and Mohammed, have mysteriously vanished.
Charlie is just as flummoxed as everyone else. To get to the bottom of this abomination, he and a motley crew of heroes will band together: the seven-foot-tall, two-hundred-and-seventy-five-pounds-of-lean-heartache Death Merchant Minty Fresh; the retired policeman-turned-bookseller Alphonse Rivera; the lunatic Emperor of San Francisco and his dogs, Bummer and Lazarus; Mike Sullivan, a bridge painter in love with a ghost; a gentle French-speaking janitor named Jean-Pierre Baptiste; and former Goth girl Lily Darquewillow Elventhing Severo, now a part-time suicide hotline counselor.

The Orpheus Clock
by Simon Goodman
Biography
$28.00
Author of The Orpehus Clock, Simon Goodman, will be here on 8/25 @ 7pm!
The passionate, gripping, true story of one man's single-minded quest to reclaim what the Nazis stole from his family, their beloved art collection, and to restore their legacy.
Simon Goodman's grandparents came from German-Jewish banking dynasties and perished in concentration camps. And that's almost all he knew about them–his father rarely spoke of their family history or heritage. But when he passed away, and Simon received his father's old papers, a story began to emerge.

Rising Strong
by Brene Brown
Psychology
$27.00
Social scientist Brene Brown has ignited a global conversation on courage, vulnerability, shame, and worthiness. Her pioneering work uncovered a profound truth: Vulnerability the willingness to show up and be seen with no guarantee of outcome is the only path to more love, belonging, creativity, and joy. But living a brave life is not always easy: We are, inevitably, going to stumble and fall. It is the rise from falling that Brown takes as her subject in "Rising Strong." As a grounded theory researcher, Brown has listened as a range of people from leaders in Fortune 500 companies and the military to artists, couples in long-term relationships, teachers, and parents shared their stories of being brave, falling, and getting back up. She asked herself, "What do these people with strong and loving relationships, leaders nurturing creativity, artists pushing innovation, and clergy walking with people through faith and mystery have in common?" The answer was clear: They recognize the power of emotion and they re not afraid to lean in to discomfort.
Kids' & YA New Releases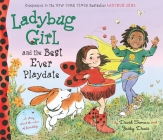 Ladybug Girl & The Best Ever Play Date
by David Soman
Picture Book
$17.99
This latest hardcover picture book from the New York Times bestselling Ladybug Girl series proves that true friendship is better than any toy Lulu is excited about her playdate with Finny and especially excited about Finny's Rolly-Roo. In fact, Lulu loves the toy so much that she . . . kind of forgets to play with Finny. So when the girls accidentally break the Rolly-Roo, will Lulu realize her mistake? In this compassionate and charming story about the value of a great friend, Lulu and Finny repair the broken toy, and soon forget all about it, blasting off on new imaginative adventures together as Ladybug Girl and Grasshopper Girl. Great for fans of Fancy Nancy, Olivia, and Knuffle Bunny, this beloved series is celebrated for its gentle and authentic look at kid-truths.
Francine Poulet Meets The Ghost Raccoon
Kate DiCamillo
Early Chapter
$12.99
Deckawoo Drive's intrepid animal control officer meets her match or does she? A funny, heartfelt, and fast-paced romp from the National Ambassador for Young People's Literature. Francine Poulet is the greatest animal control officer in Gizzford County. She hails from a long line of Animal Control Officers. She's battled snakes, outwitted squirrels, and stared down a bear. "The genuine article," Francine's dad always called her. She is never scared until, that is, she's faced with a screaming raccoon that may or may not be a ghost. Maybe Francine isn t cut out to be an animal control officer after all But the raccoon is still on the loose, and the folks on Deckawoo Drive need Francine back. Can she face her fears, round up the raccoon, and return to the ranks of Animal Control? Join a cast of familiar characters Frank, Stella, Mrs. Watson, and Mercy the porcine wonder for some riotous raccoon wrangling on Deckawoo Drive.

Another Day
by David Levithan
Young Adult
$17.99
Every day is the same for Rhiannon. She has accepted her life, convinced herself that she deserves her distant, temperamental boyfriend, Justin, even established guidelines by which to live: Don t be too needy. Avoid upsetting him. Never get your hopes up.
Until the morning everything changes. Justin seems to "see" her, to want to be with her for the first time, and they share a perfect day a perfect day Justin doesn t remember the next morning. Confused, depressed, and desperate for another day as great as that one, Rhiannon starts questioning everything. Then, one day, a stranger tells her that the Justin she spent that day with, the one who made her feel like a real person . . . wasn't Justin at all.

Lair of Dreams
by Libba Bray
YA Sci Fi/Fantasy
$19.00
After a supernatural showdown with a serial killer, Evie O'Neill has outed herself as a Diviner. Now that the world knows of her ability to "read" objects, and therefore, read the past, she has become a media darling, earning the title, "America's Sweetheart Seer." But not everyone is so accepting of the Diviners' abilities…Meanwhile, mysterious deaths have been turning up in the city, victims of an unknown sleeping sickness. Can the Diviners descend into the dreamworld and catch a killer?
Paperback: 

Hard As Nails
by Dan Simmons
Horror
$15.99
If you're going to shoot Joe Kurtz, you'd better shoot to kill.
Ex-PI Joe Kurtz's survival is on the line when an ambush leaves him badly wounded and his parole officer, Peg O'Toole, clinging to life. Their respective professions have ensured that neither suffers from a shortage of enemies, so narrowing down the suspects isn't easy. But Kurtz knows who's at the head of his list: Angelina Farino Ferrara, the lethal beauty who leads the Farino crime family, and her mob rival, Toma Gonzaga. The odd thing is, each would rather hire Joe Kurtz than fire at him. Someone's causing trouble beneath the gray skies of western New York, and it's drawn the notice of the mobs "and" the cops. Kurtz is caught in the middle along with the rest of them, and no one knows who's tightening the vise.

I'll Drink to That
by Betty Halbreich
Biography
$16.00
The stunning true story of Bergdorf Goodman's legendary personal shopper
Eighty-six-year-old Betty Halbreich is a true original who could have stepped straight out of Stephen Sondheim's repertoire. She has spent nearly forty years as the legendary personal shopper at Bergdorf Goodman, where she works with socialites, stars, and ordinary women off the street. She has helped many find their true selves through fashion, frank advice, and her own brand of wisdom. She is trusted by the most discriminating persons including Hollywood's top stylists to tell them what looks best. But Halbreich's personal transformation from cosseted young girl to fearless truth teller is the greatest makeover of her career.