Let's face it there's a lot going on out in the world these days. A lot of times we find it hard to laugh because everything is just weighing us down so much. TV and movies can provide some escape but you can only savor those for as long as they last. These books will bring you into their world and let you sit there for awhile so you can laugh and laugh and laugh some more.
We hope you can find the time to get some giggles in and relax a bit!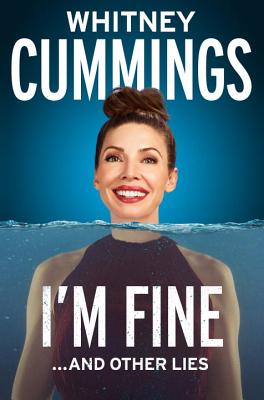 I'm Fine…And Other Lies by Whitney Cummings
Here are all the stories and mistakes I've made that were way too embarrassing to tell on stage in front of an actual audience; but thanks to not-so-modern technology, you can read about them here so I don't have to risk having your judgmental eye contact crush my self-esteem. This book contains some delicious schadenfreude in which I recall such humiliating debacles as breaking my shoulder while trying to impress a guy, coming very close to spending my life in a Guatemalan prison, and having my lacerated ear sewn back on by a deaf guy after losing it in a torrid love affair. In addition to hoarding mortifying situations that'll make you feel way better about your choices, I've also accumulated a lot of knowledge from therapists, psychotherapists, and psychopaths, which can probably help you avoid making the same mistakes I've made.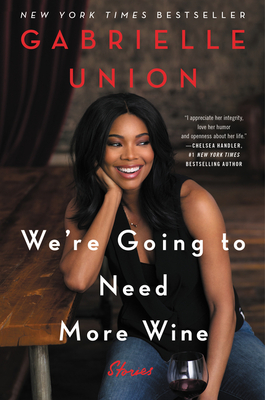 We're Going to Need More Wine: Stories That Are Funny, Complicated, and True
by Gabrielle Union
In this moving collection of thought provoking essays infused with her unique wisdom and deep humor, Union uses that same fearlessness to tell astonishingly personal and true stories about power, color, gender, feminism, and fame. Union tackles a range of experiences, including bullying, beauty standards, and competition between women in Hollywood, growing up in white California suburbia and then spending summers with her black relatives in Nebraska, coping with crushes, puberty, and the divorce of her parents. Genuine and perceptive, Union bravely lays herself bare, uncovering a complex and courageous life of self-doubt and self-discovery with incredible poise and brutal honesty. Throughout, she compels us to be ethical and empathetic, and reminds us of the importance of confidence, self-awareness, and the power of sharing truth, laughter, and support.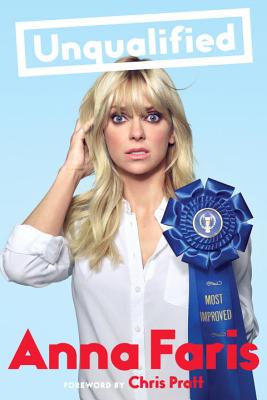 Unqualified by Anna Faris
Her comic memoir, Unqualified, shares Anna's candid, sympathetic, and entertaining stories of love lost and won. Part memoir–including stories about being "the short girl" in elementary school, finding and keeping female friends, and dealing with the pressures of the entertainment industry and parenthood–part humorous, unflinching advice from her hit podcast, Anna Faris Is Unqualified, the book will reveal Anna's unique take on how to master the bizarre, chaotic, and ultimately rewarding world of love.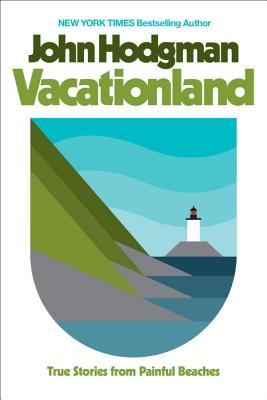 Vacationland by John Hodgman
Although his career as a bestselling author and on The Daily Show With Jon Stewart was founded on fake news and invented facts, in 2016 that routine didn't seem as funny to John Hodgman anymore. Everyone is doing it now.Disarmed of falsehood, he was left only with the awful truth: John Hodgman is an older white male monster with bad facial hair, wandering like a privileged Sasquatch through three wildernesses: the hills of Western Massachusetts where he spent much of his youth; the painful beaches of Maine that want to kill him (and some day will); and the metaphoric haunted forest of middle age that connects them. Vacationland collects these real life wanderings, and through them you learn of the horror of freshwater clams, the evolutionary purpose of the mustache, and which animals to keep as pets and which to kill with traps and poison. There is also some advice on how to react when the people of coastal Maine try to sacrifice you to their strange god.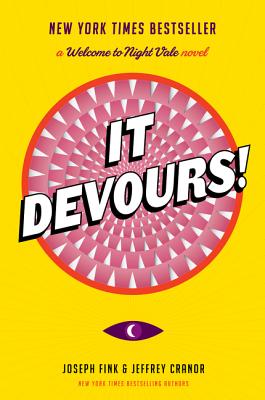 It Devours! A Welcome to Nightvale Novel
by Joseph Fink & Jeffrey Cranor
From the authors of the New York Times bestselling novel Welcome to Night Vale and the creators of the #1 international podcast of the same name, comes a mystery exploring the intersections of faith and science, the growing relationship between two young people who want desperately to trust each other, and the terrifying, toothy power of the Smiling God.
Nilanjana Sikdar is an outsider to the town of Night Vale. Working for Carlos, the town's top scientist, she relies on fact and logic as her guiding principles. But all of that is put into question when Carlos gives her a special assignment investigating a mysterious rumbling in the desert wasteland outside of town. This investigation leads her to the Joyous Congregation of the Smiling God, and to Darryl, one of its most committed members. Caught between her beliefs in the ultimate power of science and her growing attraction to Darryl, she begins to suspect the Congregation is planning a ritual that could threaten the lives of everyone in town. Nilanjana and Darryl must search for common ground between their very different world views as they are faced with the Congregation's darkest and most terrible secret.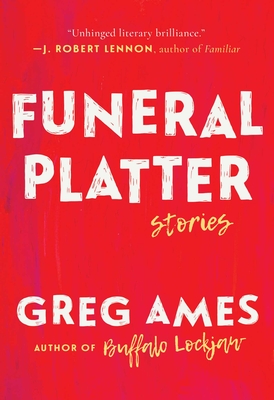 Funeral Platter by Greg Ames
From the author of the award-winning novel Buffalo Lockjaw comes a powerful collection of darkly humorous short stories. A young girl uses a burnt log for her ventriloquist act; Franz Kafka and an unnamed narrator cruise a dive bar for women; a grieving couple stage and execute their own funeral; a son brings hot chowder to his caged parents. This stunning collection–packed with moments of violence and tenderness–explores the humor and unease of modern life. Since he first began publishing his fiction, Greg Ames has been praised for his willingness to take risks and the strength and freshness of his voice. Assembled here for the first time, this collection brings together the best work from a brilliant American writer, a playful and innovative artist. In these twenty original short stories, Greg Ames earns his place as one of the best writers of his generation. In the tradition of Etgar Keret, Greg Ames' prose style ties together the absurd hilarity and deep anguish of contemporary life. These wildly inventive stories will appeal to readers who thirst for a unique, deeply humane voice.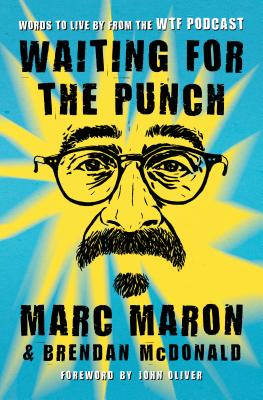 Waiting for the Punch by Marc Maron
From thebeloved and wildly popular podcast WTF with Marc Maron comes a book of intimate, hilarious and life changing conversations with some of the funniest, and most important people in the world like you've never heard them before. Waiting for the Punch features the stories and thoughts of such luminaries as Amy Schumer, Mel Brooks, Will Ferrell, Amy Poehler, Sir Ian McKellen, Lorne Michels, Judd Apatow, Lena Dunham, Jimmy Fallon, RuPaul, Louis CK, David Sedaris, Bruce Springsteen, and President Obama.
This book is not simply a collection of these interviews, but instead something more wondrous: a running narrative of the world's most recognizable names working through the problems, doubts, joys, triumphs, and failures we all experience. With each chapter covering a different topic: parenting, childhood, relationships, sexuality, success, failures and others, Punch becomes a sort of everyman's guide to life. Barack Obama candidly discusses the challenges of the presidency, and the bittersweet moments of seeing your children grow up. Amy Schumer recounts the pain of her parents' divorce. Molly Shannon uproariously remembers the time she and her best friend hopped a plane from Ohio to New York City when they were twelve on a dare. Amy Poehler dishes on why just because you become a parent doesn't mean you have to like anybody else's kids but your own. Bruce Springsteen expounds on the dual nature of desperation to both motivate and devastate.