Today on the blog we're giving you the most anticipated books that will be out this Fall. Plus, I'll let you know if any of these great authors will be appearing in store! What are you excited to read this Fall?
Let us know in the comments!
Fiction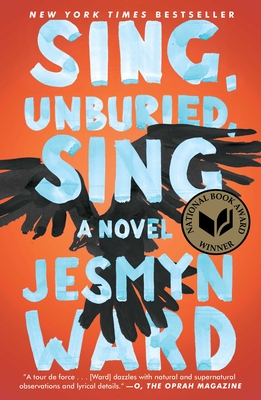 Sing, Unburied, Sing
by Jesamyn Ward
OUT NOW! 
Jojo and his toddler sister, Kayla, live with their grandparents, Mam and Pop, and the occasional presence of their drug-addicted mother, Leonie, on a farm on the Gulf Coast of Mississippi. Leonie is simultaneously tormented and comforted by visions of her dead brother, which only come to her when she's high; Mam is dying of cancer; and quiet, steady Pop tries to run the household and teach Jojo how to be a man. When the white father of Leonie's children is released from prison, she packs her kids and a friend into her car and sets out across the state for Parchman farm, the Mississippi State Penitentiary, on a journey rife with danger and promise.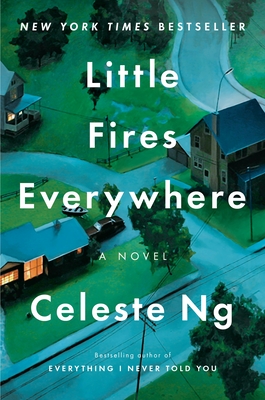 Little Fires Everywhere
by Celeste Ng
OUT NOW! 
*Celeste Ng stops by Vroman's Main Store to present Little Fires Everywhere on Friday, October 6!*
In Shaker Heights, a placid, progressive suburb of Cleveland, everything is planned – from the layout of the winding roads, to the colors of the houses, to the successful lives its residents will go on to lead. And no one embodies this spirit more than Elena Richardson, whose guiding principle is playing by the rules.Enter Mia Warren – an enigmatic artist and single mother – who arrives in this idyllic bubble with her teenaged daughter Pearl, and rents a house from the Richardsons. Soon Mia and Pearl become more than tenants: all four Richardson children are drawn to the mother-daughter pair. But Mia carries with her a mysterious past and a disregard for the status quo that threatens to upend this carefully ordered community.When old family friends of the Richardsons attempt to adopt a Chinese-American baby, a custody battle erupts that dramatically divides the town–and puts Mia and Elena on opposing sides. Suspicious of Mia and her motives, Elena is determined to uncover the secrets in Mia's past. But her obsession will come at unexpected and devastating costs.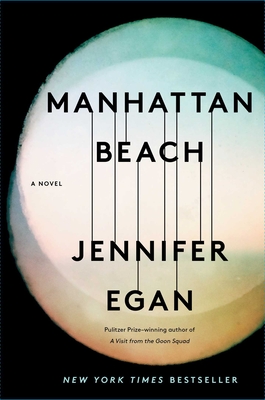 Manhattan Beach
by Jennifer Egan
October 3
Anna Kerrigan, nearly twelve years old, accompanies her father to visit Dexter Styles, a man who, she gleans, is crucial to the survival of her father and her family. She is mesmerized by the sea beyond the house and by some charged mystery between the two men.Years later, her father has disappeared and the country is at war. Anna works at the Brooklyn Naval Yard, where women are allowed to hold jobs that once belonged to men, now soldiers abroad. She becomes the first female diver, the most dangerous and exclusive of occupations, repairing the ships that will help America win the war. One evening at a nightclub, she meets Dexter Styles again, and begins to understand the complexity of her father's life, the reasons he might have vanished.
———
Mystery, Thriller, Crime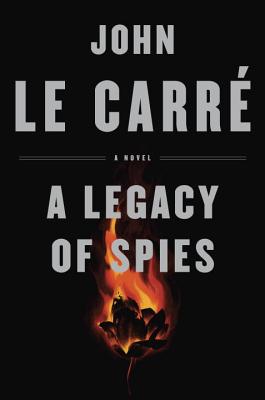 A Legacy of Spies
by John Le Carre
OUT NOW! 
*Vroman's Bestseller!*
Peter Guillam, staunch colleague and disciple of George Smiley of the British Secret Service, otherwise known as the Circus, is living out his old age on the family farmstead on the south coast of Brittany when a letter from his old Service summons him to London. The reason? His Cold War past has come back to claim him. Intelligence operations that were once the toast of secret London, and involved such characters as Alec Leamas, Jim Prideaux, George Smiley and Peter Guillam himself, are to be scrutinized by a generation with no memory of the Cold War and no patience with its justifications.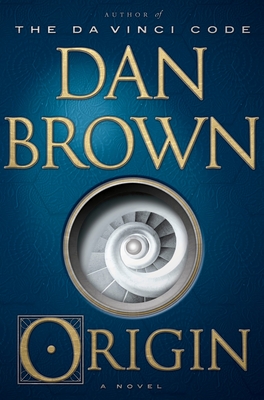 Origin
by Dan Brown
October 3
Robert Langdon, Harvard professor of symbology and religious iconology, arrives at the ultramodern Guggenheim Museum Bilbao to attend a major announcement–the unveiling of a discovery that "will change the face of science forever." The evening's host is Edmond Kirsch, a forty-year-old billionaire and futurist whose dazzling high-tech inventions and audacious predictions have made him a renowned global figure. Kirsch, who was one of Langdon's first students at Harvard two decades earlier, is about to reveal an astonishing breakthrough…one that will answer two of the fundamental questions of human existence.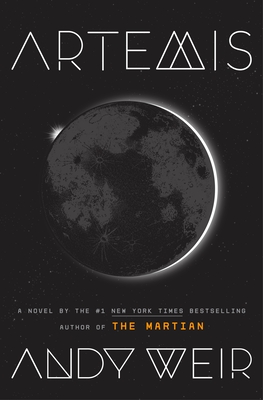 Artemis
by Andy Weir
November 14
Jazz Bashara is a criminal. Well, sort of. Life on Artemis, the first and only city on the moon, is tough if you're not a rich tourist or an eccentric billionaire. So smuggling in the occasional harmless bit of contraband barely counts, right? Not when you've got debts to pay and your job as a porter barely covers the rent. Everything changes when Jazz sees the chance to commit the perfect crime, with a reward too lucrative to turn down. But pulling off the impossible is just the start of her problems, as she learns that she's stepped square into a conspiracy for control of Artemis itself–and that now, her only chance at survival lies in a gambit even riskier than the first.
——
Memoir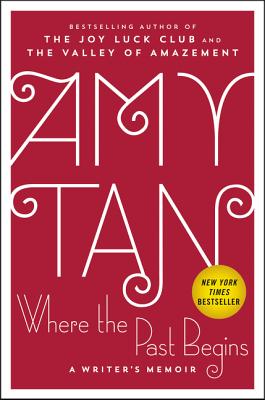 Where the Past Begins: A Writer's Memoir
by Amy Tan
October 17
In Where the Past Begins, bestselling author of The Joy Luck Club and The Valley of Amazement Amy Tan is at her most intimate in revealing the truths and inspirations that underlie her extraordinary fiction. By delving into vivid memories of her traumatic childhood, confessions of self-doubt in her journals, and heartbreaking letters to and from her mother, she gives evidence to all that made it both unlikely and inevitable that she would become a writer. Through spontaneous storytelling, she shows how a fluid fictional state of mind unleashed near-forgotten memories that became the emotional nucleus of her novels.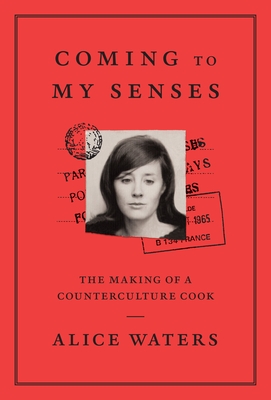 Coming to My Senses: The Making of a Counterculture Cook
by Alice Waters
OUT NOW! 
The long-awaited memoir from cultural icon and culinary standard bearer Alice Waters recalls the circuitous road and tumultuous times leading to the opening of what is arguably America's most influential restaurant.
                              —–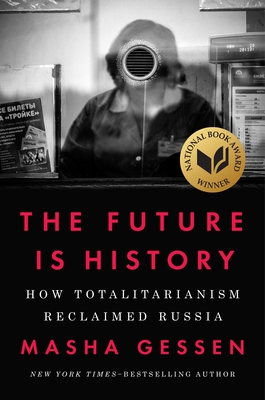 The Future Is History: How Totalitarianism Reclaimed Russia
by Masha Gessen
October 3
*Masha Gessen will be in conversation with David Ulin on Tuesday, October 10 at Vroman's Main Store!*
Hailed for her "fearless indictment of the most powerful man in Russia" ( The Wall Street Journal), award-winning journalist Masha Gessen is unparalleled in her understanding of the events and forces that have wracked her native country in recent times. In The Future Is History, she follows the lives of four people born at what promised to be the dawn of democracy. Each of them came of age with unprecedented expectations, some as the children and grandchildren of the very architects of the new Russia, each with newfound aspirations of their own–as entrepreneurs, activists, thinkers, and writers, sexual and social beings.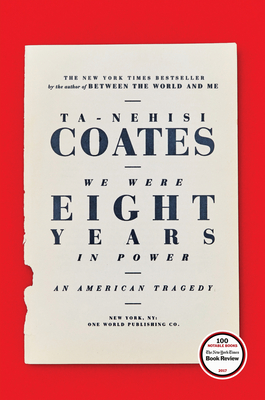 We Were Eight Years in Power: An American Tragedy
by Ta-Nehisi Coates
October 3
"We were eight years in power"
was the lament of Reconstruction-era black politicians as the American experiment in multiracial democracy ended with the return of white supremacist rule in the South. In this sweeping collection of new and selected essays, Ta-Nehisi Coates explores the tragic echoes of that history in our own time: the unprecedented election of a black president followed by a vicious backlash that fueled the election of the man Coates argues is America's
"first white president."
—–
Music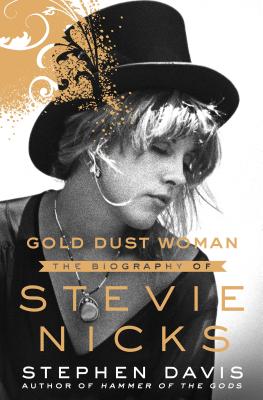 Gold Dust Woman: A Biography of Stevie Nicks
by Stephen Davis
November 21
Gold Dust Woman
 gives
"the gold standard of rock biographers"
(
The Boston Globe
) his ideal topic: Nicks' work and life are equally sexy and interesting, and Davis delves deeply into each, unearthing fresh details from new, intimate interviews and interpreting them to present a rich new portrait of the star. Just as Nicks (and Lindsay Buckingham) gave Fleetwood Mac the
"shot of adrenaline"
they needed to become real rock stars—according to Christine McVie—
Gold Dust Woman
is vibrant with stories and with a life lived large and hard: