We did it! We're a little sore, a little sunburned and totally exhausted! But we had a wonderful weekend as usual. While we're recovering and getting our H2O levels back to normal we thought we would have a little show and tell of some photos we collected over the weekend.
How was the festival for you? What authors were you able to see?
What books were you able to grab?
Let us know in the comments.
We'd love to hear from you!
---
Main Booth:
Our Main Booth (#117) was never NOT crowded.
A constant stream of friendly folk passed through the book. 
And we constantly greeted them with a smile. 
Deckin' the Walls of the booth with a whole heap of literary tees!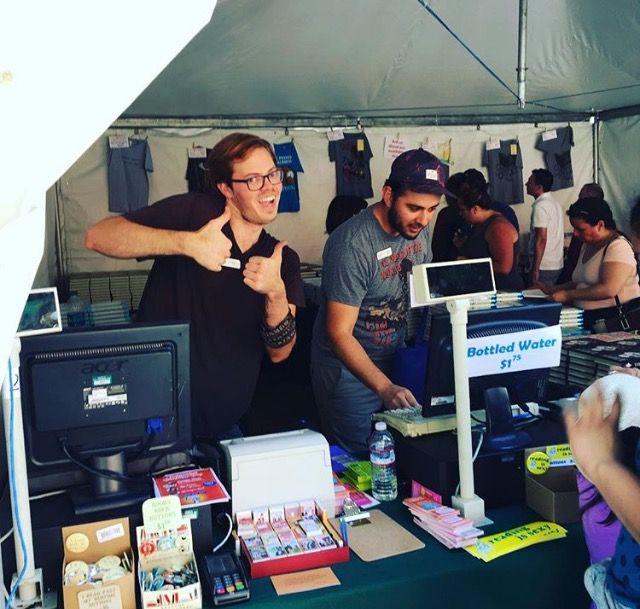 Nothing but smiles and thumbs up from the folks in our
Special Seller tent right outside of the L.A. Times Stage! 
---
Children's Annex: 
Our Children's Annex was a booth to be reckoned with. Of course they had a killer book and gift selection but they also had a slew of authors stop by and want to sign their books for lucky festival goers. PLUS they had a delightful crew of Vroman's staff to make sure everyone walked away happy. 
The wonderful crew:
Serena, Jen, Adrien & Ashlee!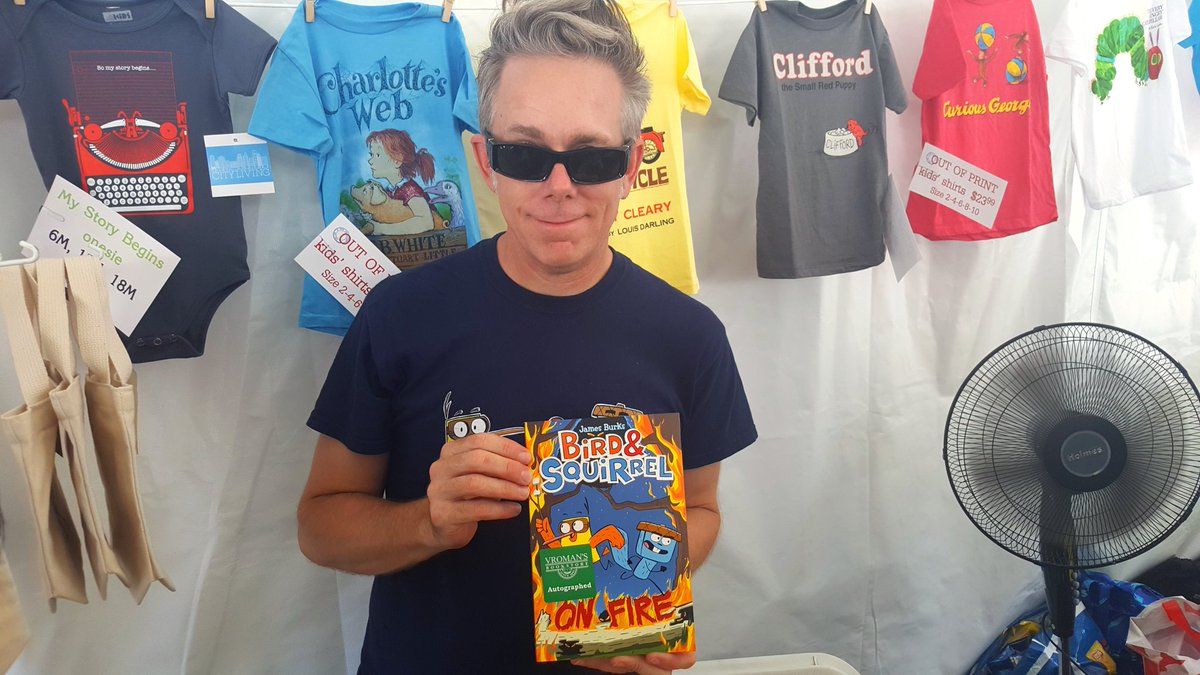 Bird & Squirrel author, James Burks stopped in to sign!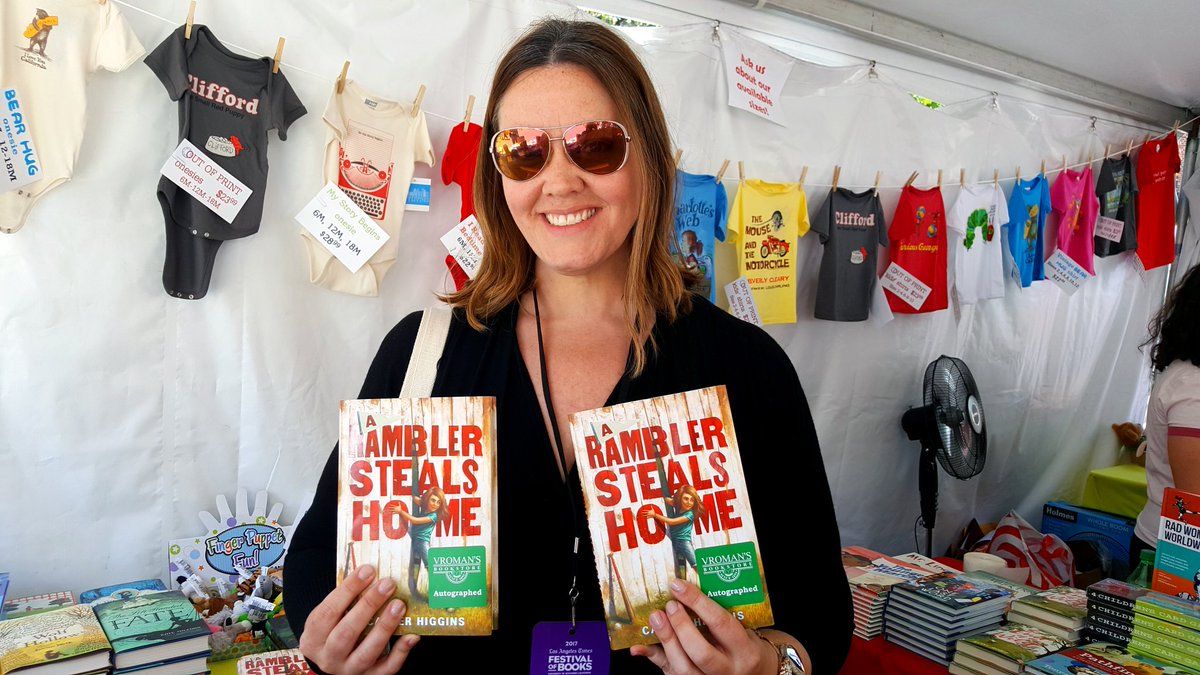 The lovely Carter Higgins dropped in to
sign copies of A Rambler Steals Home!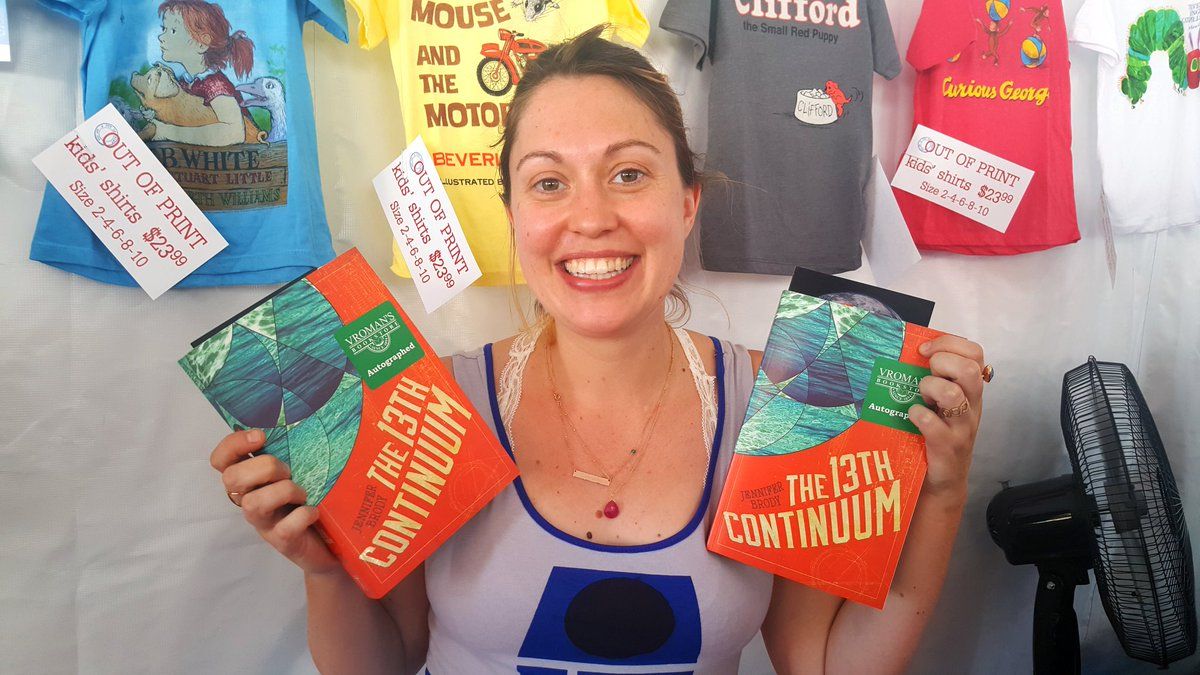 Yes, that IS Jennifer Brody!
She signed copies of the 13th Continuum for us.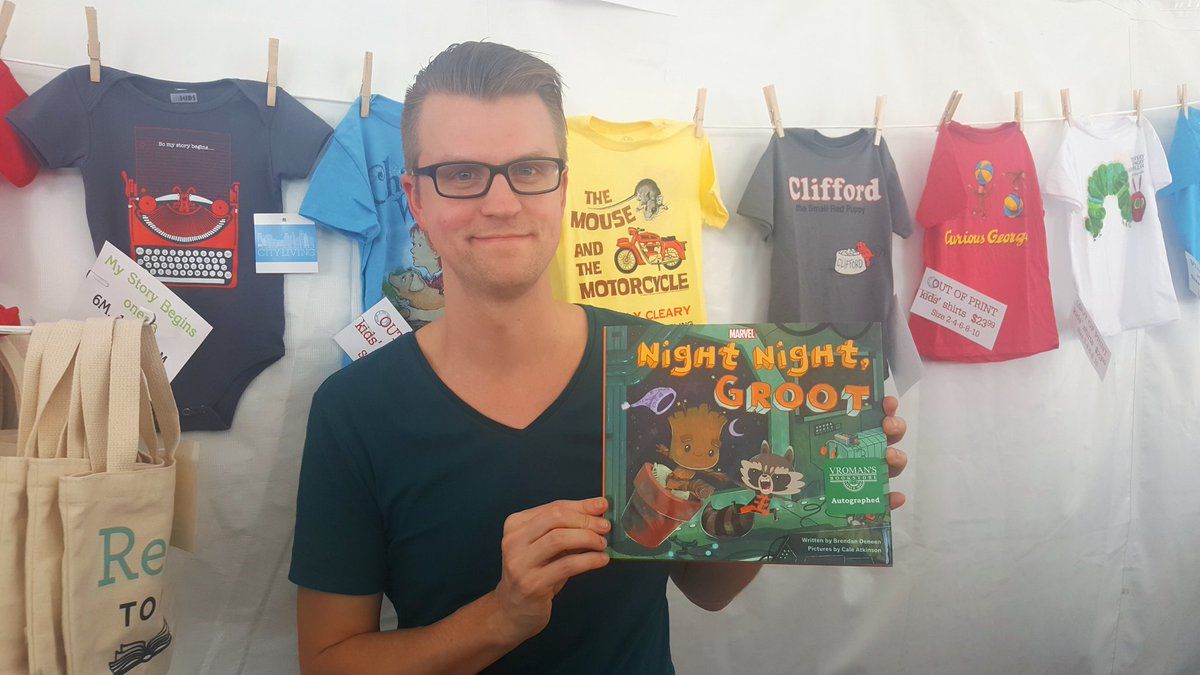 Special visit from Cale Atkinson to
sign a few copies off Night Night, Groot! 
 Author of Armstrong and Charlie,
Stephen B. Frank said hello to us too. 
---
If you didn't stop by the Book Soup you missed out on an incredible booth!
Shout out to Book Soup's graphic designer, Rob Bieselin who really outdid himself…again.
Check out their Instagram to see more!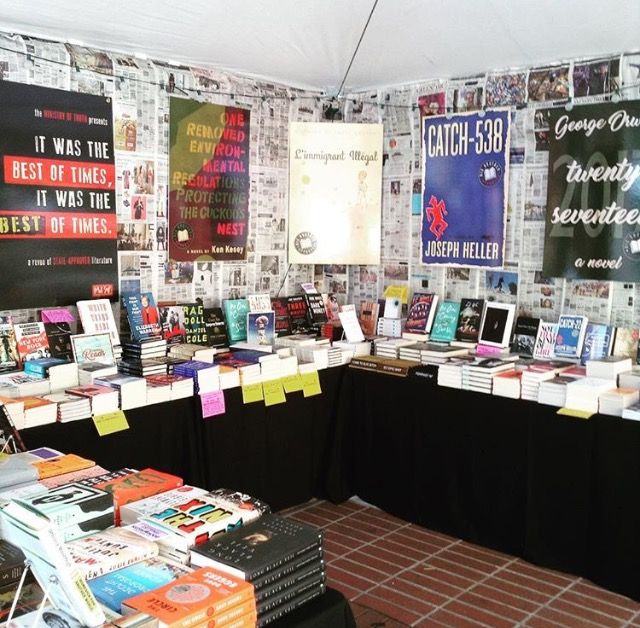 ---
Thank you to everyone that stopped in the booth to peruse our wares,
strike up conversations and show us some love.
To all the authors that came by just to say "Hi".
And to the Festival for putting on another great weekend. Until next year…!