It's July! And we just came off of a wonderful weekend in celebration of July 4th! We hope everyone played it safe and had a great adventure. But now let's get back to business. It's time to talk about what is new this week and what we can dive head first into. Fortunately, for us some great titles are being released in Paperback today! Perfect accessory to fill up your beach bag with.
Hardcover:
A Full Life: Reflections at Ninety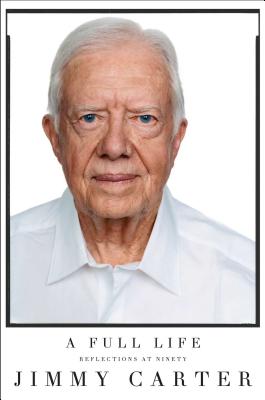 by Jimmy Carter
$28.00
Jimmy Carter, thirty-ninth President, Nobel Peace Prize winner, international humanitarian, fisherman, reflects on his full and happy life with pride, humor, and a few second thoughts.
At ninety, Jimmy Carter reflects on his public and private life with a frankness that is disarming. He adds detail and emotion about his youth in rural Georgia that he described in his magnificent "An Hour Before Daylight." He writes about racism and the isolation of the Carters. He describes the brutality of the hazing regimen at Annapolis, and how he nearly lost his life twice serving on submarines and his amazing interview with Admiral Rickover. He describes the profound influence his mother had on him, and how he admired his father even though he didn't emulate him. He admits that he decided to quit the Navy and later enter politics without consulting his wife, Rosalynn, and how appalled he is in retrospect.
In "A Full Life," Carter tells what he is proud of and what he might do differently. He discusses his regret at losing his re-election, but how he and Rosalynn pushed on and made a new life and second and third rewarding careers. He is frank about the presidents who have succeeded him, world leaders, and his passions for the causes he cares most about, particularly the condition of women and the deprived people of the developing world.
This is a wise and moving look back from this remarkable man. Jimmy Carter has lived one of our great American lives–from rural obscurity to world fame, universal respect, and contentment. "A Full Life" is an extraordinary read.
Tickets are still available for our Jimmy Carter signing on July 30!
Click HERE for more information. 
A Paris Affair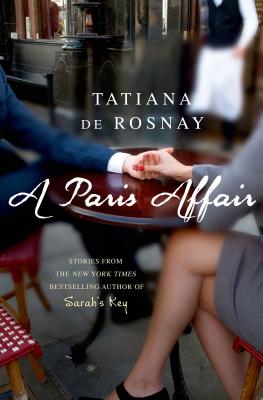 by Tatiana De Rosnay
$19.99
From the internationally best-selling author of SARAH'S KEY comes an irreverent yet heartfelt collection that examines our most intimate and forbidden desires
Does a fruit taste its sweetest when it is forbidden? Is that which is prohibited always the most pleasurable? In this passionate and perceptive collection, Tatiana de Rosnay paints a portrait of the most forbidden of loves, in many different shades–sometimes tragic, sometimes humorous, sometimes heartfelt, always with a dry wit and an unflinching authenticity. A PARIS AFFAIR is an enjoyable "undressing" of intimate delights, where laughter mingles with compassion and the heartbeats of illicit desire.
Paperback: 
Landline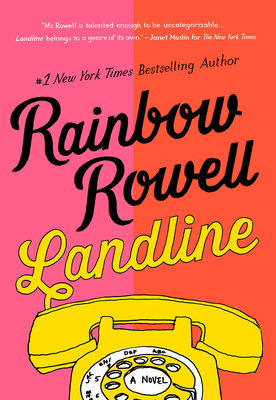 by Rainbow Rowell
$15.99
From Rainbow Rowell, the "New York Times" bestselling author of "Eleanor & Park" and"Fangirl," comes this heart-wrenching – and hilarious – take on fate, time, television and true love.
"Landline "asks if two people are ever truly on the same path, or whether love just means finding someone who will keep meeting you halfway, no matter where you end up.
Some Luck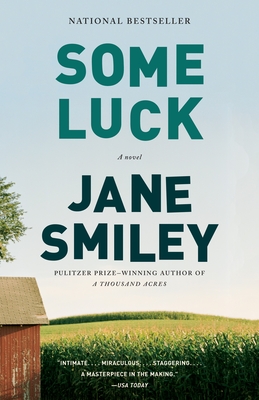 by Jane Smiley
$15.95
National Book Award Nominee
A Best Book of the Year: "The Washington Post," NPR, "USA Today," "San Francisco Chronicle," "Financial Times," "The Seattle Times," "St. Louis Post-Dispatch," "BookPage"
1920, Denby, Iowa: Rosanna and Walter Langdon have just welcomed their firstborn son, Frank, into their family farm. He will be the oldest of five.
Each chapter in this extraordinary novel covers a single year, encompassing the sweep of history as the Langdons abide by time-honored values and pass them on to their children. with the country on the cusp of enormous social and economic changethrough the early 1950s, we watch as the personal and the historical merge seamlessly: one moment electricity is just beginning to power the farm, and the next a son is volunteering to fight the Nazis. Later still, a girl we d seen growing up now has a little girl of her own.
The first volume of an epic trilogy from a beloved writer at the height of her powers, "Some Luck" starts us on a literary adventure through cycles of birth and death, passion and betrayal that will span a century in America.