Hello there! We have a whole slew of really fun things popping up around the store these days. One of those things is a wonderful little book by Catie Disabato called the Ghost Network. Trust us you're going to want to check out this debut! This one is published by our friends at Melville House too so it's a double win!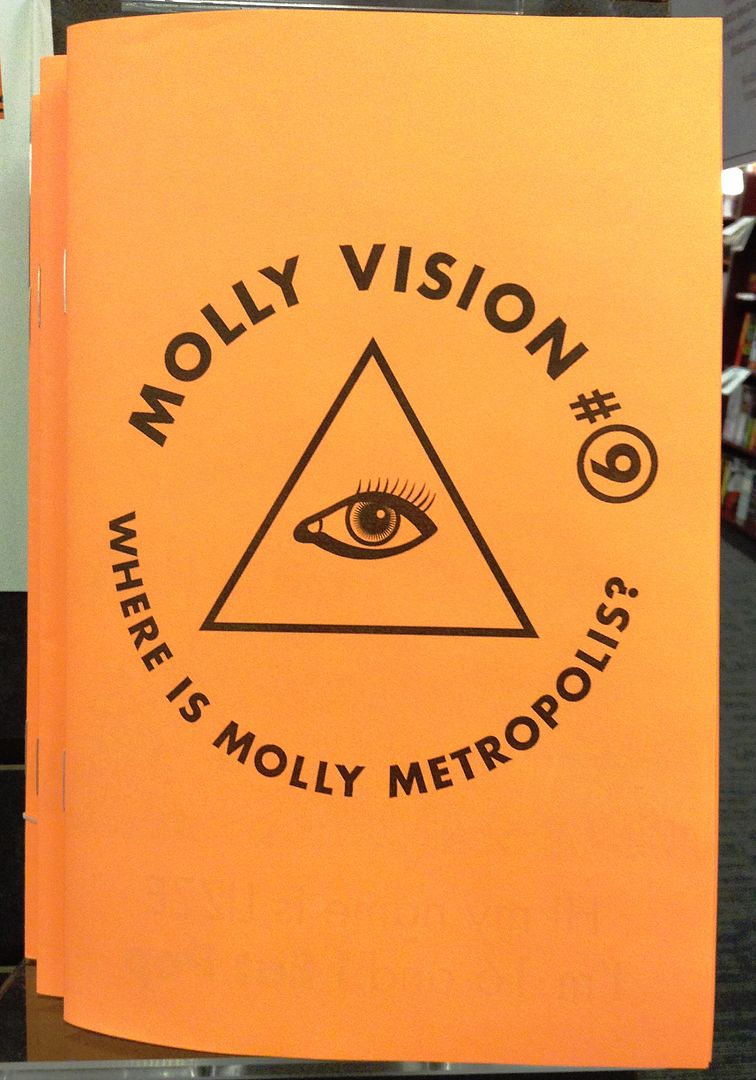 We have an end cap display up in our Book Department right now that not only features the book but also a little fanzine that Catie made about Molly Metropolis! Each fanzine is numbered and they are limited so when you stop in to grab the book don't forget to pick up the fanzine!
About Catie Disaboto:
Catie Disabato writes criticism and commentary for Full Stop, This Recording, The Millions, The Rumpus, and others. She lives in Los Angeles.
To read more from Catie you're going to want to check out her Tumblr HERE!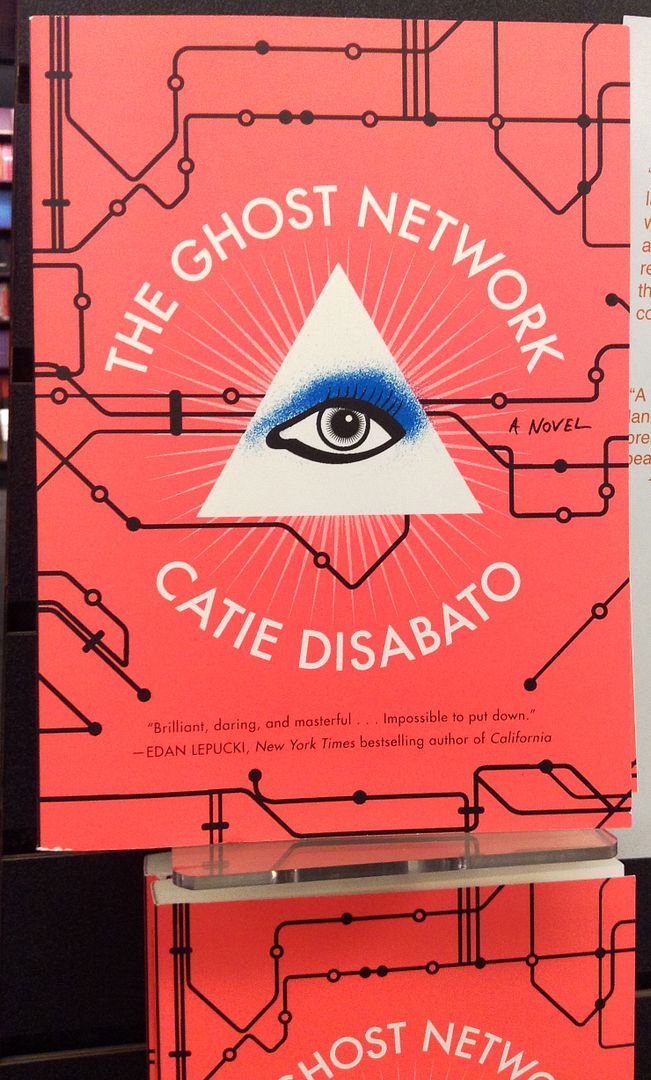 About the Ghost Network: 
One minute insanely famous pop singer Molly Metropolis is on her way to a major performance in Chicago, and the next, she's gone.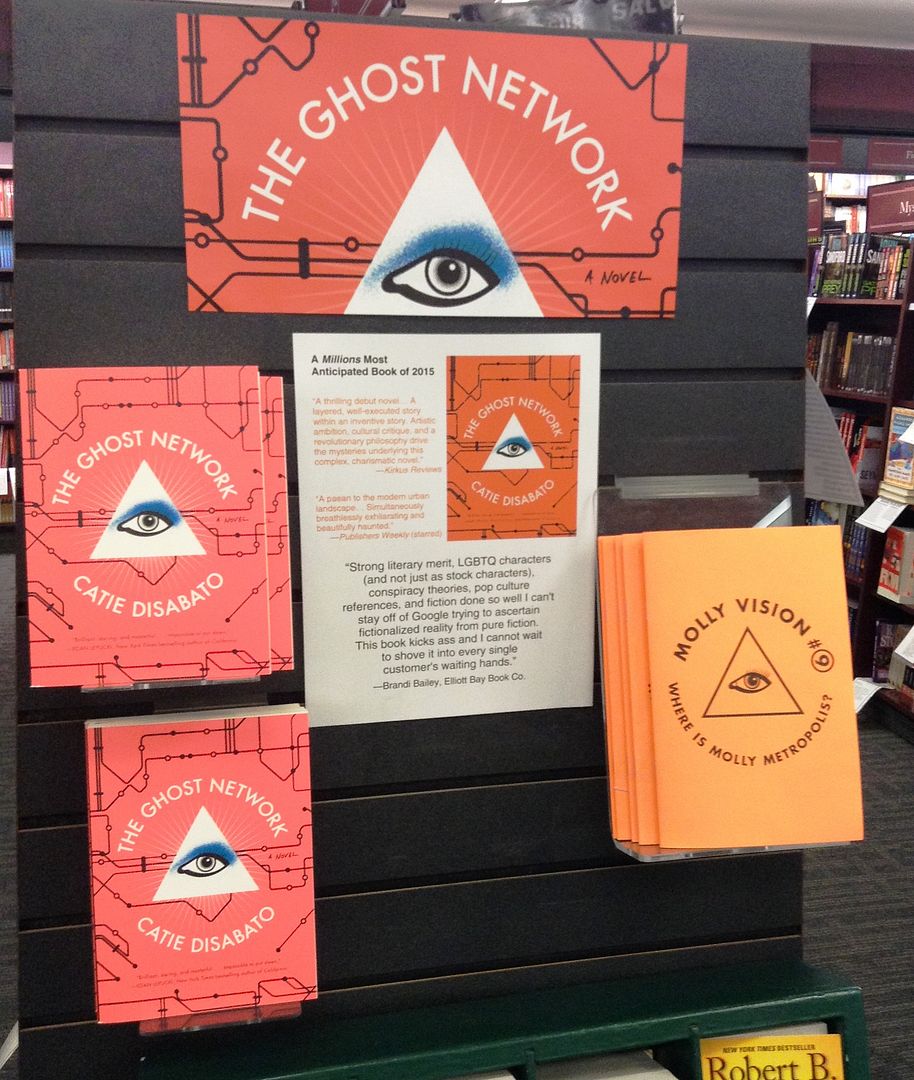 A journalist who's been covering Molly joins the singer's personal assistant in an increasingly desperate search to find her, guided by a journal left behind in her hotel room, and possible clues hidden in her songs—all of which seem to point to an abandoned line in the Chicago subway system.
It leads them to a map of half-completed train lines underneath Chicago, which in turn leads them to the secret, subterranean headquarters of an obscure intellectual sect—and the realization that they've gone too far to turn back. And if a superstar can disappear without a trace . . . what can happen to these young women?
Suspenseful and wildly original, The Ghost Network is a novel about larger-than-life fantasies—of love, sex, pop music, amateur detective work, and personal reinvention. Debut novelist Catie Disabato bursts on the scene with an ingeniously plotted, witty, haunting mystery.