This coming Saturday (4/23), we have the pleasure of hosting Christine Moore and Cecilia Leung of Little Flower. Christine has recently come out with a new book, Little Flower Baking.
Interviewing Christine and Cecilia will be Los Angeles Times-bestselling writer Lian Dolan, author of the novels Helen of Pasadena and Elizabeth the First Wife as well as the warm, witty new gift book, You're the Best, which she wrote with her real-life sisters—aka the Satellite Sisters of podcast and radio fame.
The staff has been excited about this book for awhile now. A few of the gals in the office decided to try out a few of the recipes for funsies and have the rest of the staff be the taste testers.
The spread included: Strawberry Basil Scones, Brown Butter Shortbread, Pear Cake and Cranberry Pecan Coffee Cake.
The general consensus was that everything was pretty dang good! The staff loved the treats. Here is a quick round-up of the recipes that we tried.
The Pear Cake was incredibly easy to make! If you're looking for a super moist cake for any occasion this would be it.
The Strawberry Basil Scones can be put in the freezer so that you have a quick breakfast at the ready.
The Brown Butter Shortbread cookies pair well with a hot beverage. There are a few steps that require being set out overnight and then in the freezer overnight so that's something to keep in mind when you set out to bake these.
The Cranberry Pecan Coffee cake was also a delicious hit! There is a Streusal topping that needs to made in addition to the regular cake.
Check out these photos of the finished products and pretend you can smell them! We hope to see you at the event this weekend for a Saturday afternoon of laughs and baking love!
The full spread!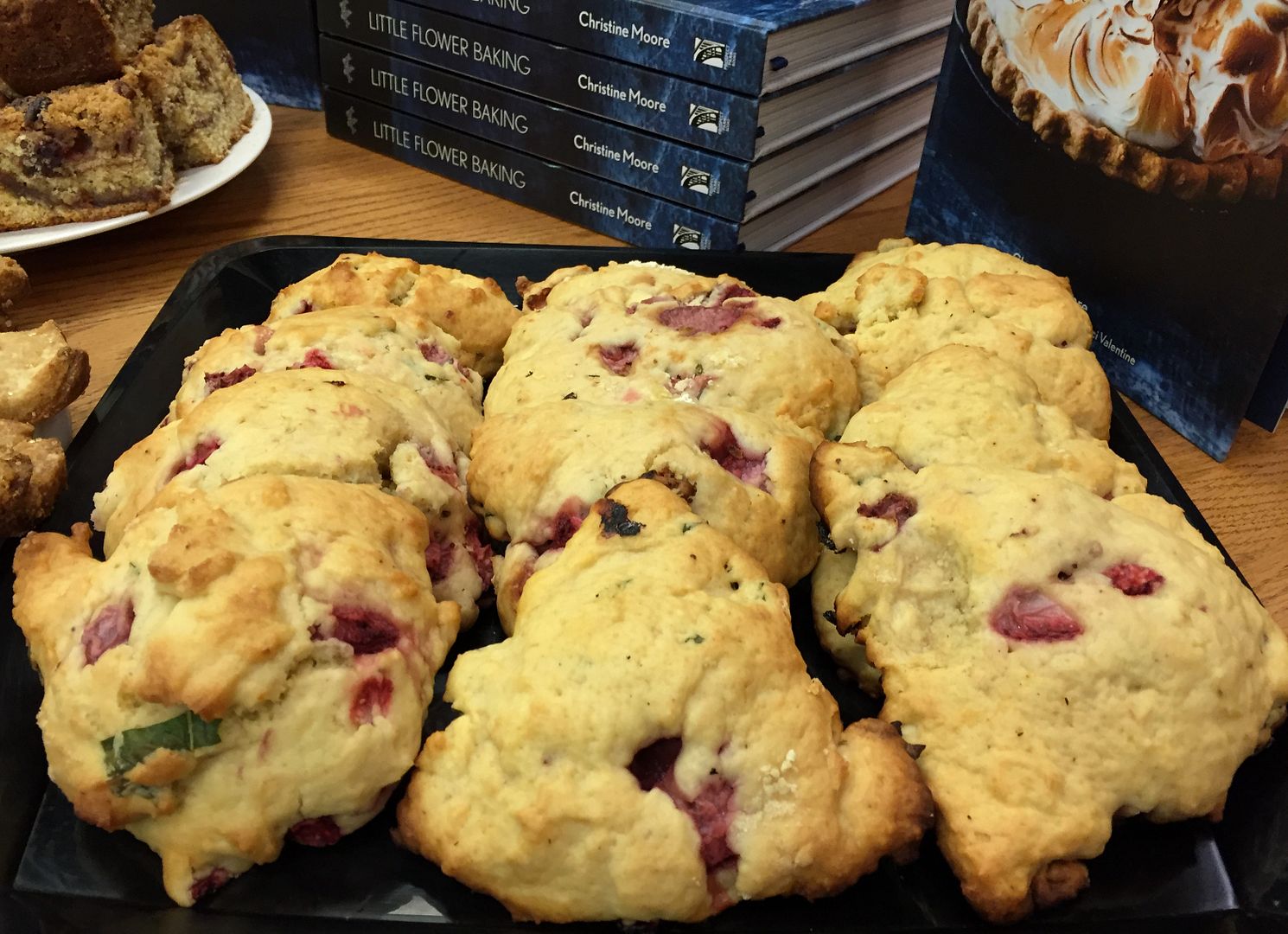 Strawberry Basil Scones!

Pear Cake with a side of Brown Butter Shortbread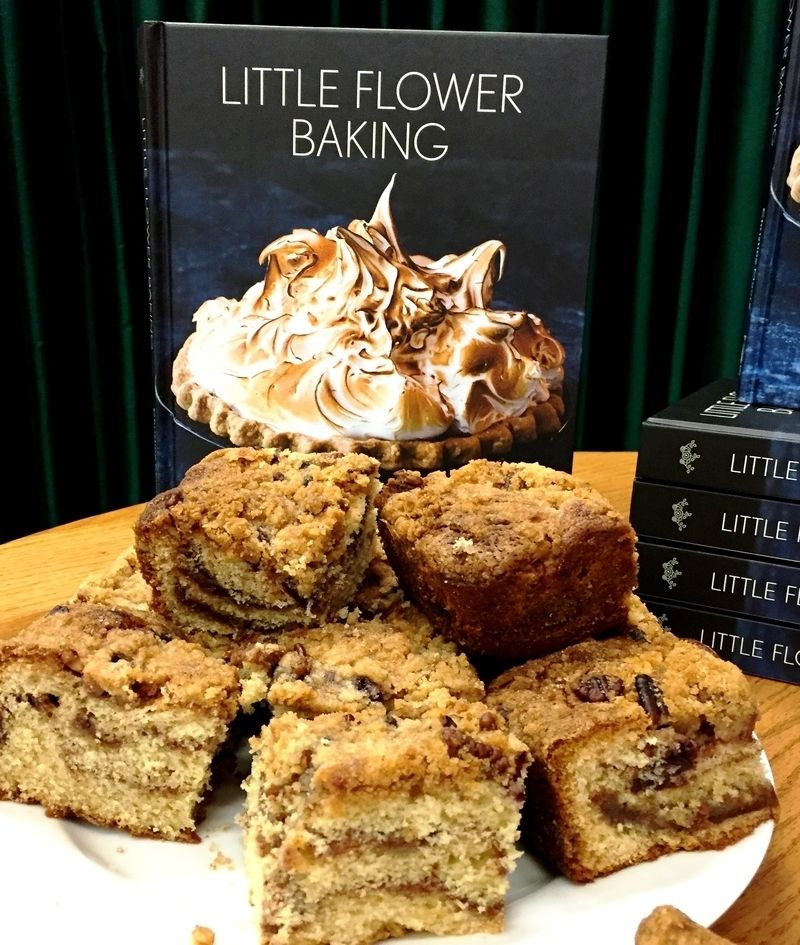 COFFEE.CAKE.WHOA.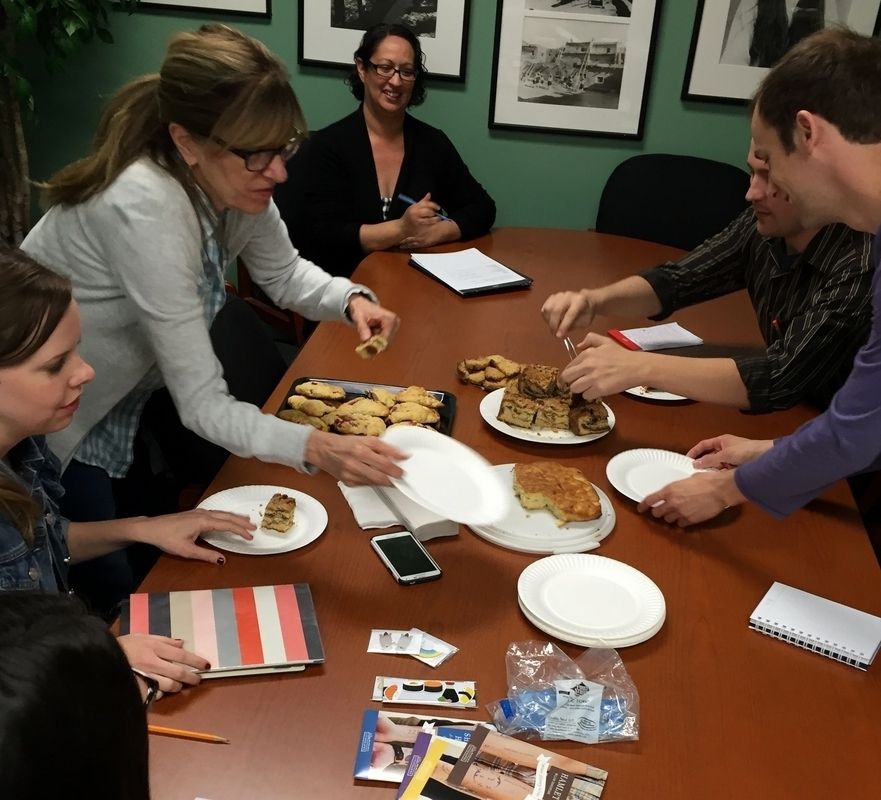 Diggin' In!