by Adam Goodwin

My first exposure to Marla Frazee was through the incredible picture book, All The World.  My wife and I have two young children ages 6 and 2.  My son received the book as a gift from my aunt in 2013.  The whole family was immediately struck by the richness of the illustrations and depth of the visual narrative. We rushed to the back of the book to learn more about the artist.  It was a fun moment learning that Marla lived in Pasadena.
All The World reminded me of my favorite childhood picture books Make Way For Ducklings by Robert McCloskey and Cloudy With a Chance of Meatballs by Judi and Ron Barrett.
About the same time, I'd been thinking about producing a short form documentary series profiling creative individuals who produce thoughtful work with a deep sense of purpose.  As an artist, I wanted to create a passion project outside of my job at a large entertainment company that I could both draw inspiration from and pass along to others through a short film.  Our family bought more of Marla's books at Vroman's and I began researching her online.  The more I knew about her and her work, the more I began to feel that her approach to her craft was special.  Marla has taught for many years at the Art Center College of Design and it seemed clear to me that not only was she a gifted storyteller and artist, but that she wanted to share those gifts with others. A two time Caldecott honoree, Marla is both respected and loved in the field of children's literature. Authors, illustrators, parents, teachers, educators, librarians – she has fans around the world. I wanted to create a piece that spoke not just to the people who knew her and loved her books, I wanted to capture a larger, more universal statement about passion.  I am fascinated by people who embody the "Do what you love. Love what you do." spirit.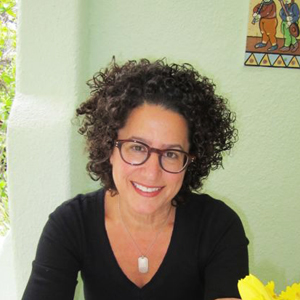 Marla has a quote on her website about what distinguishes great illustration from just good illustration:
"When someone is doing exactly what they were put on this earth to do and when they are lost and relaxed in their process, we experience their work as "great." It really applies to every vocation – baking pies, laying bricks, children's book illustration . . ."
The film is an exploration and celebration of that quote.
Marla shared many moving stories and observations (too many to include in just a four-minute film!) One anecdote that continues to resonate with me is the story of a 3-year old girl upon reading Marla's wordless picture book, The Farmer and The Clown. Marla quotes the child's reaction, "When we meet people, we take something of them with us afterward for the rest of our lives."
Marla is an incredible artist, passionate advocate for children's literature and makes a pretty mean latte.  I'm so thankful for the chance to make this film and grateful to take a piece of Marla with me for the rest of my life.
If Marla's books have inspired you, profoundly spoken to you or "changed your emotional temperature" – please share your story and this video with others.
[vimeo]https://vimeo.com/150690463[/vimeo]
To find out more about Marla Frazee, visit her website.