It's that time of the week again!
I tend to read way more non-fiction than fiction. It's not that I don't like fiction, it just has to be a very specific type of fiction. I love non-fiction for the same reasons I love documentaries –  I always learn something new. At times it can be going to class without actually having to go there.
Whether that something new is learning about a person, a place, how to do something or how to make something I just devour non-fiction. If you're crazy about non-fiction too then here are some staff recommends from our Non-Fiction Section.
Enjoy!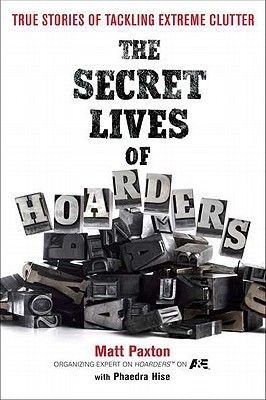 The Secret Lives of Hoarders: True Stories of Tackling Extreme Clutter 
By Matt Paxton, Phaedra Hise
We all hoard to a certain extent. If you can keep it in check it might be considered collecting—baseball cards, antique clocks, movie ephemera (I collect words!). But when it gets out of control then you've got problems. Paxton, a professional cleaner, divides hoarders into 5 categories and delineates the warning signs of escalating trouble and offers suggestions for coping (and hopefully controlling) the situation for both the hoarder and those that care about them. A frightening, yet compassionate, look at a growing epidemic.
Recommended by Jan
The Baseball: Stunts, Scandals, and Secrets Beneath the Stitches 
By Zack Hample
Continuing the tradition of his Watching Baseball Smarter, Hample reveals much of the unknown about baseball. He gives us an encyclopedic look at the ball, including history, physics, chemistry, and legend. He also gives us a thorough guide to retrieving balls at a stadium: how to catch a home run on the fly, how to talk to players to get a ball. All VITAL info.
Recommended by John
The Man Who Mistook His Wife For A Hat: And Other Clinical Tales 
By Oliver Sacks
Several neurological mysteries of the human brain get treated with a compassionate, highly fascinating, and very readable touch. Dr. Sacks describes a number of different cases wherein a patient loses a critical function of their mind. One woman, when her hands are placed behind her back… well, you need to read about this for yourself. What I love is that Oliver Sacks is a terrific writer, so his work in the hospital becomes a literary treat for me. Plus, his patients become lovable and uniquely human.
Recommended by Jeeyeon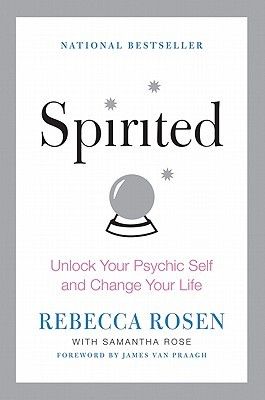 Spirited: Unlock Your Psychic Self and Change Your Life
By Rebecca Rosen, Samantha Rose
This book guides you through old-fashioned "self work" with the help of outside spiritual support so you can reclaim your happiness and freedom. Fun to read and written from the heart – great for developing your psychic muscles.
Recommended by Regina
Don't Get Too Comfortable: The Indignities of Coach Class, The Torments of Low Thread Count, The Never- Ending Quest for Artisan 
By David Rakoff
Go ahead and judge this book by its cover. It's bright, irreverent, funny and interesting. Humorous essays, reminiscent of David Sedaris. Good for homesick New Yorkers.
Recommended by Allison
Have a fab week, friends!
–Jess