A new year, a new crop of incredible reads!
Here is a little list of what is coming up this year in books.
There's a little something for everyone in this list. We're only covering the next few months.
There is plenty more where this came from for the rest of the year!
What are you most looking forward to?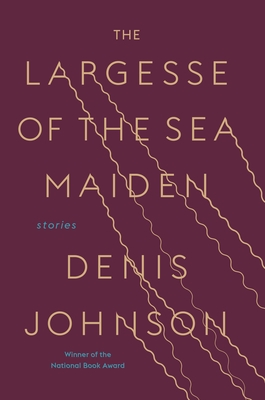 The Largesse of the Sea Maiden,
by Denis Johnson
(Jan. 16)
The Largesse of the Sea Maiden is the long-awaited new story collection from Denis Johnson. Written in the luminous prose that made him one of the most beloved and important writers of his generation, this collection finds Johnson in new territory, contemplating the ghosts of the past and the elusive and unexpected ways the mysteries of the universe assert themselves.Finished shortly before Johnson's death, this collection is the last word from a writer whose work will live on for many years to come.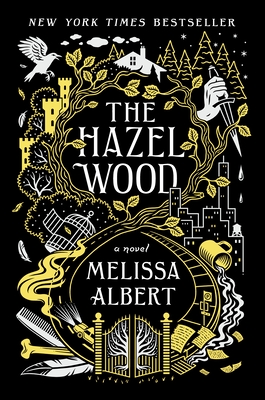 The Hazel Wood
by Melissa Albert
(Jan. 30)
One of the most anticipated debuts of the year! Seventeen-year-old Alice and her mother have spent most of Alice's life on the road, always a step ahead of the uncanny bad luck biting at their heels. But when Alice's grandmother, the reclusive author of a cult-classic book of pitch-dark fairy tales, dies alone on her estate, the Hazel Wood, Alice learns how bad her luck can really get: Her mother is stolen away–by a figure who claims to come from the Hinterland, the cruel supernatural world where her grandmother's stories are set. Alice's only lead is the message her mother left behind: "Stay away from the Hazel Wood."
Alice has long steered clear of her grandmother's cultish fans. But now she has no choice but to ally with classmate Ellery Finch, a Hinterland superfan who may have his own reasons for wanting to help her. To retrieve her mother, Alice must venture first to the Hazel Wood, then into the world where her grandmother's tales began–and where she might find out how her own story went so wrong.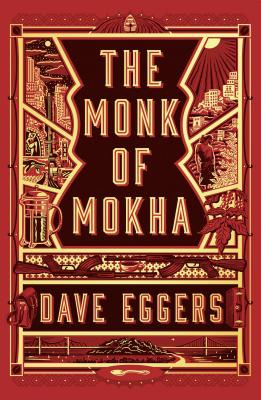 The Monk of Mokha
by Dave Eggers
(Jan. 30)
Mokhtar Alkhanshali grew up in San Francisco, one of seven siblings brought up by Yemeni immigrants in a tiny apartment. At age twenty-four, unable to pay for college, he works as a doorman, until a chance encounter awakens his interest in coffee and its rich history in Yemen. Reinventing himself, he sets out to learn about coffee cultivation, roasting and importing. He travels to Yemen and visits farms in every corner of the country, collecting samples, eager to improve cultivation methods and help Yemeni farmers bring their coffee back to its former glory. And he is on the verge of success when civil war engulfs Yemen in 2015. The U.S. embassy closes, Saudi bombs begin to rain down on the country and Mokhtar is trapped in Yemen.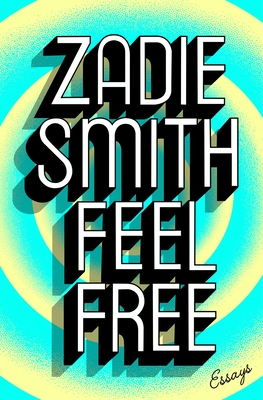 Feel Free
by Zadie Smith
(Feb. 6)
Arranged into five sections–In the World, In the Audience, In the Gallery, On the Bookshelf, and Feel Free–this new collection poses questions we immediately recognize. What is The Social Network–and Facebook itself–really about? "It's a cruel portrait of us: 500 million sentient people entrapped in the recent careless thoughts of a Harvard sophomore." Why do we love libraries? "Well-run libraries are filled with people because what a good library offers cannot be easily found elsewhere: an indoor public space in which you do not have to buy anything in order to stay." What will we tell our granddaughters about our collective failure to address global warming? "So I might say to her, look: the thing you have to appreciate is that we'd just been through a century of relativism and deconstruction, in which we were informed that most of our fondest-held principles were either uncertain or simple wishful thinking, and in many areas of our lives we had already been asked to accept that nothing is essential and everything changes–and this had taken the fight out of us somewhat."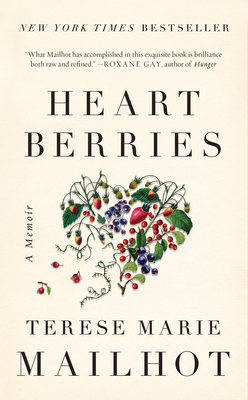 Heart Berries
by Terese Marie Mailhot
(Feb. 6)
Heart Berries is a powerful, poetic memoir of a woman's coming of age on the Seabird Island Indian Reservation in the Pacific Northwest. Having survived a profoundly dysfunctional upbringing only to find herself hospitalized and facing a dual diagnosis of post traumatic stress disorder and bipolar II disorder; Terese Marie Mailhot is given a notebook and begins to write her way out of trauma. The triumphant result is Heart Berries, a memorial for Mailhot's mother, a social worker and activist who had a thing for prisoners; a story of reconciliation with her father–an abusive drunk and a brilliant artist–who was murdered under mysterious circumstances; and an elegy on how difficult it is to love someone while dragging the long shadows of shame.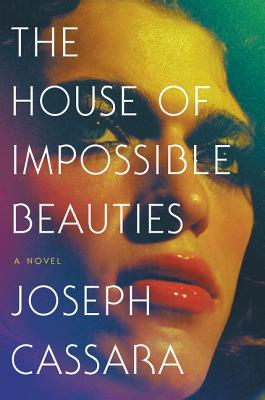 The House of Impossible Beauties
by Joseph Cassara
(Feb. 6)
It's 1980 in New York City, and nowhere is the city's glamour and energy better reflected than in the burgeoning Harlem ball scene, where seventeen-year-old Angel first comes into her own. Burned by her traumatic past, Angel is new to the drag world, new to ball culture, and has a yearning inside of her to help create family for those without. When she falls in love with Hector, a beautiful young man who dreams of becoming a professional dancer, the two decide to form the House of Xtravaganza, the first-ever all-Latino house in the Harlem ball circuit. But when Hector dies of AIDS-related complications, Angel must bear the responsibility of tending to their house alone.
As mother of the house, Angel recruits Venus, a whip-fast trans girl who dreams of finding a rich man to take care of her; Juanito, a quiet boy who loves fabrics and design; and Daniel, a butch queen who accidentally saves Venus's life. The Xtravaganzas must learn to navigate sex work, addiction, and persistent abuse, leaning on each other as bulwarks against a world that resists them. All are ambitious, resilient, and determined to control their own fates, even as they hurtle toward devastating consequences.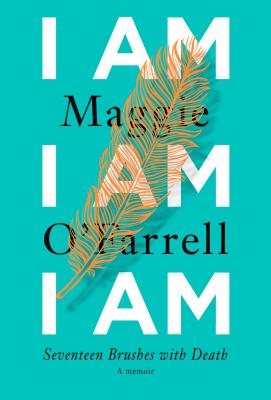 I Am I Am I Am
by Maggie O'Farrell
(Feb. 6)
I Am, I Am, I Am is Maggie O'Farrell's astonishing memoir of the near-death experiences that have punctuated and defined her life. The childhood illness that left her bedridden for a year, which she was not expected to survive. A teenage yearning to escape that nearly ended in disaster. An encounter with a disturbed man on a remote path. And, most terrifying of all, an ongoing, daily struggle to protect her daughter–for whom this book was written–from a condition that leaves her unimaginably vulnerable to life's myriad dangers.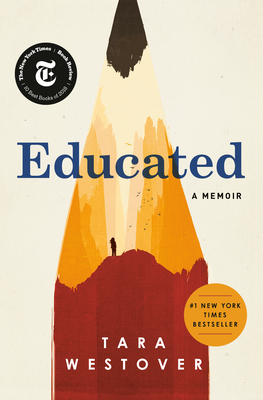 Educated
by Tara Westover
(Feb. 20)
Educated is an account of the struggle for self-invention. It is a tale of fierce family loyalty, and of the grief that comes from severing ties with those closest to you. With the acute insight that distinguishes all great writers, Westover has crafted a universal coming-of-age story that gets to the heart of what an education is and what it offers: the perspective to see one's life through new eyes, and the will to change it.
"Educated shines a light on a part of our country that we too often overlook."
–J. D. Vance, author of Hillbilly Elegy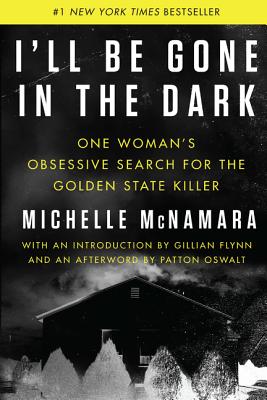 I'll Be Gone in the Dark
by Michelle McNamara
(Feb. 27)
I'll Be Gone in the Dark–the masterpiece McNamara was writing at the time of her sudden death–offers an atmospheric snapshot of a moment in American history and a chilling account of a criminal mastermind and the wreckage he left behind. It is also a portrait of a woman's obsession and her unflagging pursuit of the truth. Framed by an introduction by Gillian Flynn and an afterword by her husband, Patton Oswalt, the book was completed by Michelle's lead researcher and a close colleague. Utterly original and compelling, it is destined to become a true crime classic–and may at last unmask the Golden State Killer.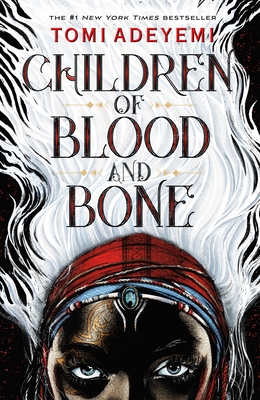 Children of Blood and Bone
by Tomi Adeyemi
(March 6)
Twenty-four-year-old Tomi Adeyemi's YA debut is looking like a phenomenon. Kicking off a Black Lives Matter-inspired fantasy trilogy, Children of Blood and Bone has already reportedly sold film rights around the seven figures and is generating buzz for its sharp racial commentary. The author calls the book an "allegory for the modern black experience," and finds fantasy the perfect mode for conveying complex ideas without getting preachy.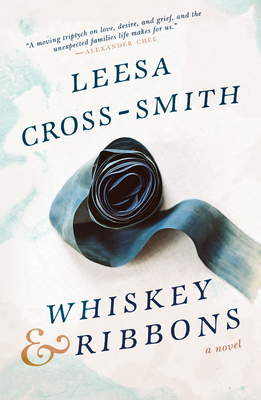 Whiskey & Ribbons
by Leesa Cross-Smith
(March 6)
Whiskey & Ribbons is told in three intertwining, melodic voices: Evi in present day, as she's snowed in with Dalton during a freak blizzard; Eamon before his murder, as he prepares for impending fatherhood and grapples with the danger of his profession; and Dalton, as he struggles to make sense of his life next to Eamon's, and as he decides to track down the biological father he's never known.