Pumpkins aren't the only thing we're harvesting in the Fall!
It also just so happens to be THE BEST time to seek out a new cookbook…or twelve.
Here's what's hitting the kitchen this Fall. Perfect for yourself or that aspiring chef in your life.
We're so excited to try these!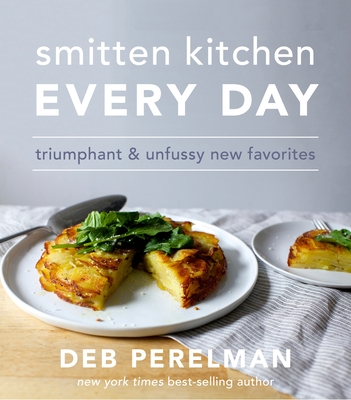 Smitten Kitchen Everyday
by Deb Perelman
$35.00
Catch Deb signing this book at the Main Store on 11/19 at 2pm!!
This is the follow up to Deb's super popular The Smitten Kitchen Cookbook. The recipes in this new book are easy to make but have a fabulous result. Try not to mark every single recipe in this book!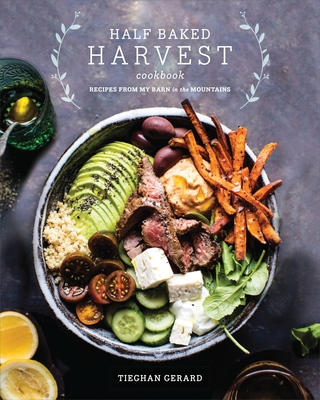 Half-Baked Harvest
by Teighan Gerard
$29.99
Tieghan Gerard grew up in the Colorado mountains as one of seven children. When her dad took too long to make dinner every night, she started doing the cooking–at age 15. Ever-determined to reign in the chaos of her big family, Tieghan found her place in the kitchen. She had a knack for creating unique dishes, which led her to launch her blog, Half Baked Harvest. Since then, millions of people have fallen in love with her fresh take on comfort food, stunning photography, and charming life in the mountains.While it might be a trek to get to Tieghan's barn-turned-test kitchen, her creativity shines here: dress up that cheese board with a real honey comb; decorate a standard salad with spicy, crispy sweet potato fries; serve stir fry over forbidden black rice; give French Onion Soup an Irish kick with Guinness and soda bread; bake a secret ingredient into your apple pie (hint: it's molasses).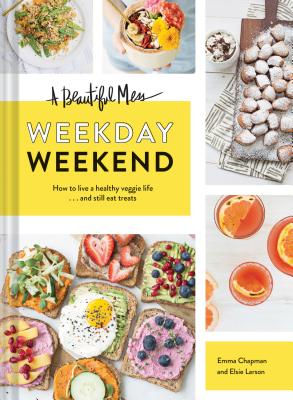 A Beautiful Mess Weekday Weekend 
by Emma Chapman, Elsie Larson
$24.95
A Beautiful Mess is one of the most popular DIY style blogs in the world, with more than 1 million readers. Co-creators (and sisters) Emma Chapman and Elsie Larson share their unique and approachable diet with fans and healthy eaters in this, their first cookbook. Their philosophy involves eating responsibly during the week–avoiding refined flours, sugars, alcohol, and dairy–and indulging on weekends. Vetted by nutritionists and divided into four parts (breakfast, meals, snacks and sweets, and drinks), each containing a weekday and weekend chapter.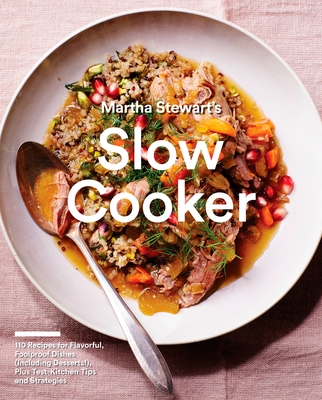 Martha Stewart's Slow Cooker
by Editors of Martha Stewart Living
$26.00
Leave it to the experts at Martha Stewart to figure out the best ways to use this favorite appliance. The 110 recipes in this book make the most of the slow cooker's assets (low heat, hands-off cooking), while also uncovering its hidden potential. Readers will find that they can not only braise cuts of meat until meltingly tender and let soups and stews simmer away untended, but also gently poach fish, cook up creamy scalloped potatoes, and bake a perfect cheesecake.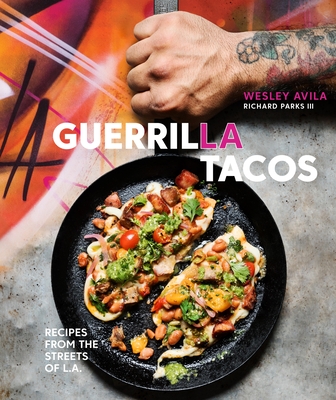 Guerilla Tacos
by Wesley Avila
$30.00
In a town overrun with taco trucks, Wes Avila's Guerrilla Tacos has managed to win almost every accolade there is, from being crowned Best Taco Truck by LA Weekly to being called one of the best things to eat in Los Angeles by living legend Jonathan Gold. Avila's approach stands out in a crowded field because it's unique; the 50 base recipes in this book are grounded in authenticity but never tied down to tradition. Wes uses ingredients like kurobata sausage and sea urchin, but his bestselling taco is made from the humble sweet potato. From basic building blocks to how to balance flavor and texture, with comic-inspired illustrations and stories throughout, Guerrilla Tacos is the final word on tacos from the streets of L.A.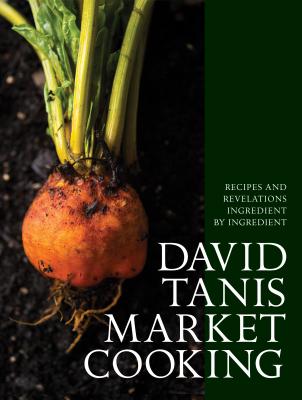 David Tanis Market Cooking
by David Tanis
$40.00
A masterwork of recipes, approach, technique, and philosophy, David Tanis Market Cooking is as inspiring as it is essential. This is how to become a more intuitive and spontaneous cook. This is how to be more discerning in the market and freer in the kitchen. This is how to transform the freshest ingredients into one perfectly delicious dish after another, guided by the core beliefs that have shaped David Tanis's incomparable career: Food doesn't have to be fussy to be satisfying. Seasonal vegetables should be central to a meal. Working with food is a joy, not a chore.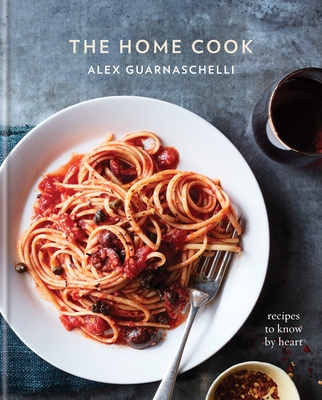 The Home Cook
by Alex Guarnaschelli
$35.00
For Alex Guarnaschelli–whose mother edited the seminal 1997 edition of The Joy of Cooking, which defined the food of the late twentieth century–a life in food and cookbooks was almost predestined. Now an accomplished chef and author in her own right (and mom to a young daughter), Alex pens a cookbook for the way we eat today. For generations raised on vibrant, international flavors and supermarkets stocked with miso paste, harissa, and other bold condiments and ingredients, here are 300 recipes to replace their parents' Chicken Marbella, including Glazed Five-Spice Ribs, Roasted Eggplant Dip with Garlic Butter Naan, Roasted Beef Brisket with Pastrami Rub, Fennel and Orange Salad with Walnut Pesto, Quinoa Allspice Oatmeal Cookies, and Dark Chocolate Rum Pie.