The Children's Department here at Vroman's Bookstore would like to announce the 2012 American Library Association Youth Media Award Winners!
Caldecott Award: A Ball for Daisy by Chris Raschka


Here's a story about love and loss as only Chris Rashcka can tell it.  Any child who has ever had a beloved toy break will relate to Daisy's anguish when her favorite ball is destroyed by a bigger dog. Raschka's signature swirling, impressionistic illustrations and his affectionate story will particularly appeal to young dog lovers and children dealing with the loss of something special.
Newbery Award: Dead End in Norvelt by Jack Gantos


Endlessly surprising, this sly, sharp-edged narrative is the author at his very best, making readers laugh out loud at the most unexpected things in a dead-funny depiction of growing up in a slightly off-kilter place where the past is present, the present is confusing, and the future is completely up in the air. Dead End in Norvelt is also a Publishers Weekly Best Children's Fiction title for 2011 and one of Horn Book's Best Fiction Books of 2011.
Printz and Morris Awards: Where Things Come Back by John Corey Whaley


Geisel Award: Tales for Very Picky Eaters by Josh Schneider
Sibert Award: Balloons Over Broadway by Melissa Sweet
Coretta Scott King Award (Author): Heart and Soul: The Story of America and African Americans by Kadir Nelson
Coretta Scott King Award (Illustrator): Underground by Shane W. Evans
Pura Belpre Award (Author): Under the Mesquite by Guadalupe Garcia McCall
Pura Belpre Award (Illustrator): Diego Rivera: His World and Ours by Duncan Tonatiuh
Also take a look at some of our personal favorites! These honor winners were strong contenders for the prize:
Newbery Honor: Inside Out & Back Again by Thanhha Lai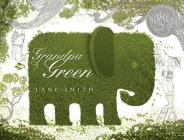 Caldecott Honor: Grandpa Green by Lane Smith
Coretta Scott King Honor: Never Forgotten by Patricia McKissack
Pura Belpré Honor: The Cazuela That the Farm Maiden Stirred by Samantha R. Vamos
Geisel Honor: I Want My Hat Back by Jon Klassen
Morris Honor: Between Shades of Gray by Ruta Sepetys
All of these great books (and even more honor winners!) are currently on display in our Children's department! The winners sell out really fast, so make sure you call us or order online right away if you want a copy.