The 9th Annual Pasadena Art Walk is coming up on Saturday October 11 from 11:00am-5:00pm. ARTWalk is free and all-ages are welcome.
The Pasadena ARTWalk is Pasadena's largest urban art fair with over 5,000 people attending yearly. The event highlights some of the best Southern Californian visual artists showcasing their work in painting, sculpture, watercolor, photography, mixed media, ceramics, jewelry, drawings, and printmaking.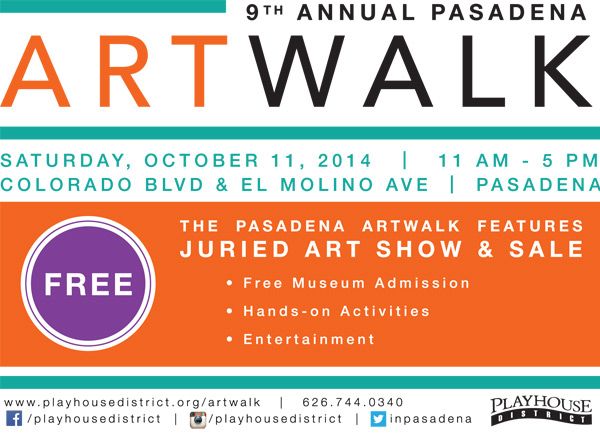 We are joining in on the festivities and will be hosting a Meet the Artist Reception at 1pm downstairs in Pen & Stationery with our new Artist on the Stairwell, Debbi K. Swanson Patrick!
For a full list of artists and goings-on for the ArtWalk click here.