We are so excited to be participating in the Reading Without Walls Program here at Vroman's!
What is Reading Without Walls? 

National Ambassador for Young People's Literature Gene Luen Yang calls us all to READ WITHOUT WALLS, exploring books about characters who look or live differently than you, topics you haven't discovered, or formats that you haven't tried.
READING WITHOUT WALLS will promote diversity and open readers' eyes to new ideas and experiences. In this divided time in our nation's history, READING WITHOUT WALLS is an inclusive way to spread appreciation and understanding for others — and to learn new and exciting things.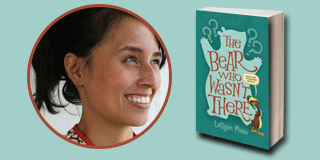 Over here at Vroman's, we are celebrating with an event on Tuesday, April 4th at 6pm with author LeUyen Pham. She will speak about the Reading Without Walls initiative as well as present and sign her book, The Bear Who Wasn't There which takes readers on a hilarious search for the missing title character.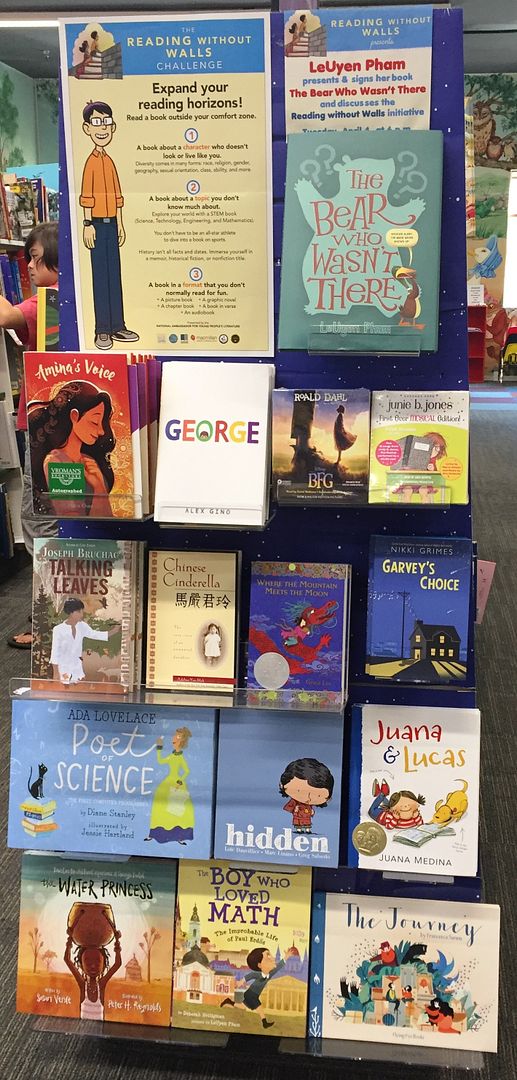 Ashlee, the manager in our Children's Department, put together a spectacular display with some great titles to explore. She also had these things to say about the initiative itself.
"The Reading Without Walls Program is a great way for kids to branch out of their reading comfort zone while being a part of the bigger picture. I love this challenge so much for a couple of reasons; first it not only promotes empathy and awareness but it's genuinely a great way for kids to learn about other people, cultures, places, and to experience the different ways stories can be delivered. Second it's a great conversation starter among classrooms, families, book groups, and friends. Lastly, it's a challenge that is completely customizable, every comfort zone looks different and branching out can be small steps or can be diving right
into the unknown."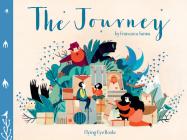 "A couple of my favorite books we have on display are The Journey by Francesca Sanna which is a picture book for ages 5-8 about what a refugee family might experience while trying to escape a war and flee to safer places.

" Stef Soto, Taco Queen by Jennifer Torres which is a novel for ages 8-12 about realizing the importance of family, friends, and how not to take for granted experiences in our lives that others may not relate to, like the family's taco truck business.


"Finally Hidden by Loic Dauvillier, a graphic novel for ages 6-13, which describes the Holocaust as experienced by a young Jewish girl in Paris who was hidden by neighbors and friends throughout the war.
These three stories open you up to the very real lives people have lived, currently live, and in some cases will continue to live. They open our eyes, our minds, and our hearts and any books that do that should be treasured and celebrated."
---
Anyone can participate in reading without walls — teachers, librarians, book-sellers, and readers. Just find something new and different to read — and let books open up the world around you.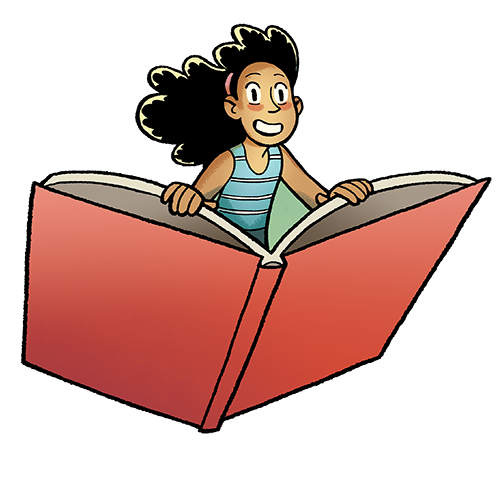 Let us know what you've chosen to read outside of your walls!
Happy Reading!