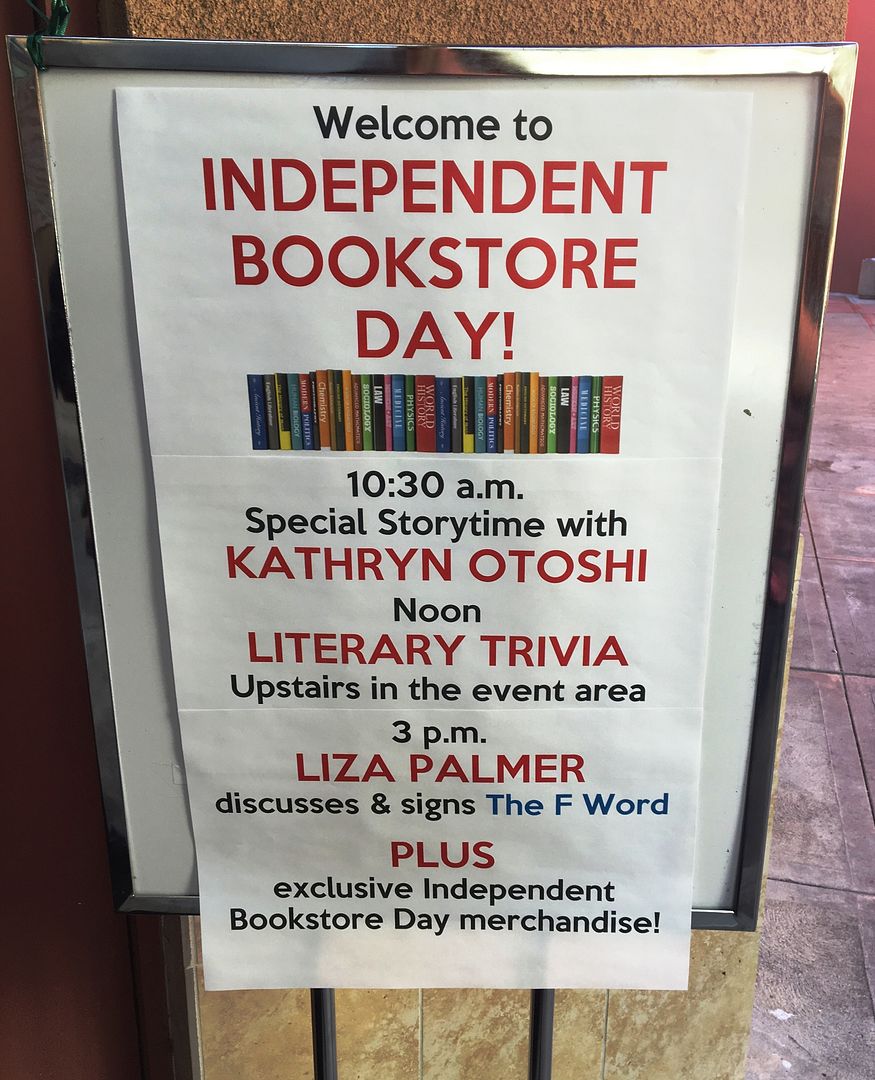 Well, another successful Indie Bookstore Day has come and gone. The energy in the store is always so incredible on days like this and we certainly felt it on Saturday! The day started at 9am when our doors opened and customers were able to check out at all the really cool exclusive items that were only available that day. On top of that we were packed with special events all day. Thanks to everyone that came out to support us on Indie Bookstore Day but who also support indies everywhere everyday! We appreciate you! Here's a few snapshots from the day and the fun we had.
---
A glance at the exclusive items we had on sale for the day!
(Some of these may still be available. Give us a call at 626-449-5320 to check availability.)
Jenny Lawson created this print and then signed them so they were extra special!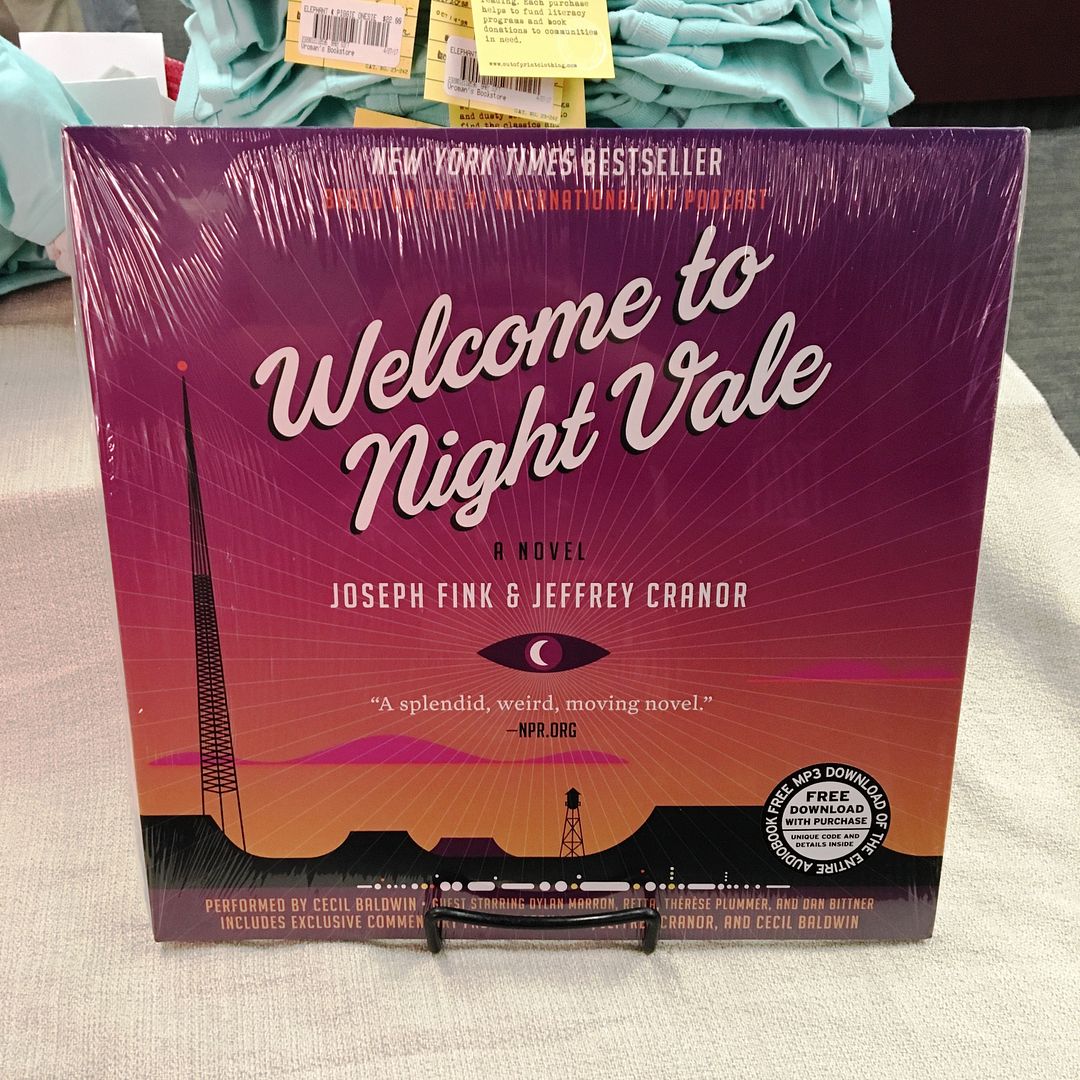 A special Welcome to Nightvale record! 
A literary cocktail book featuring some pretty great authors including
Anthony Marra, James Patterson and Emma Straub!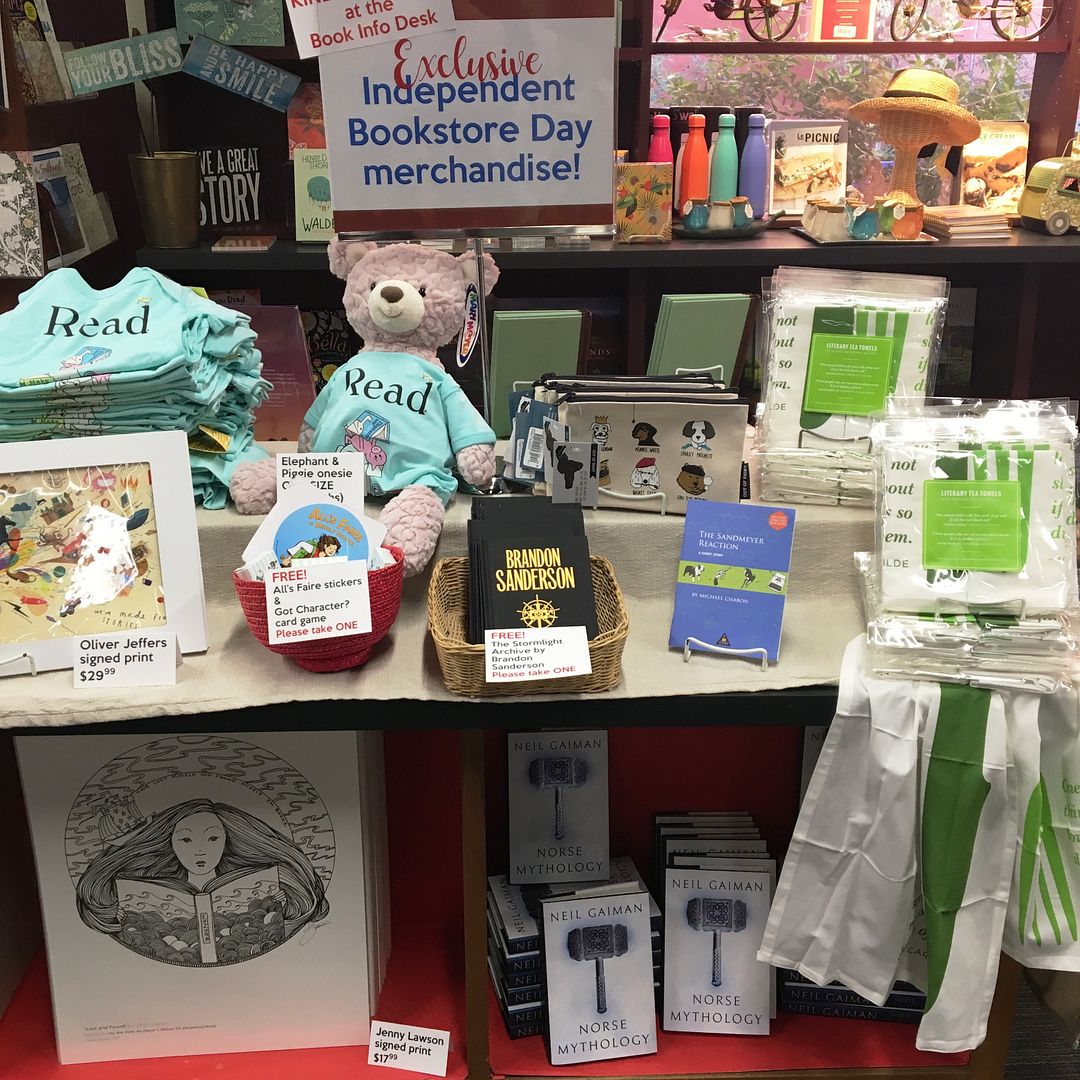 A shot of the whole table of exclusive items! There were also some fabulous tea towels and an exclusive white cover version of Neil Gaiman's Norse Mythology! 
---
After our regular storytime we welcomed a very special Indie Bookstore Day guest,
Kathryn Otoshi to talk about her picture books!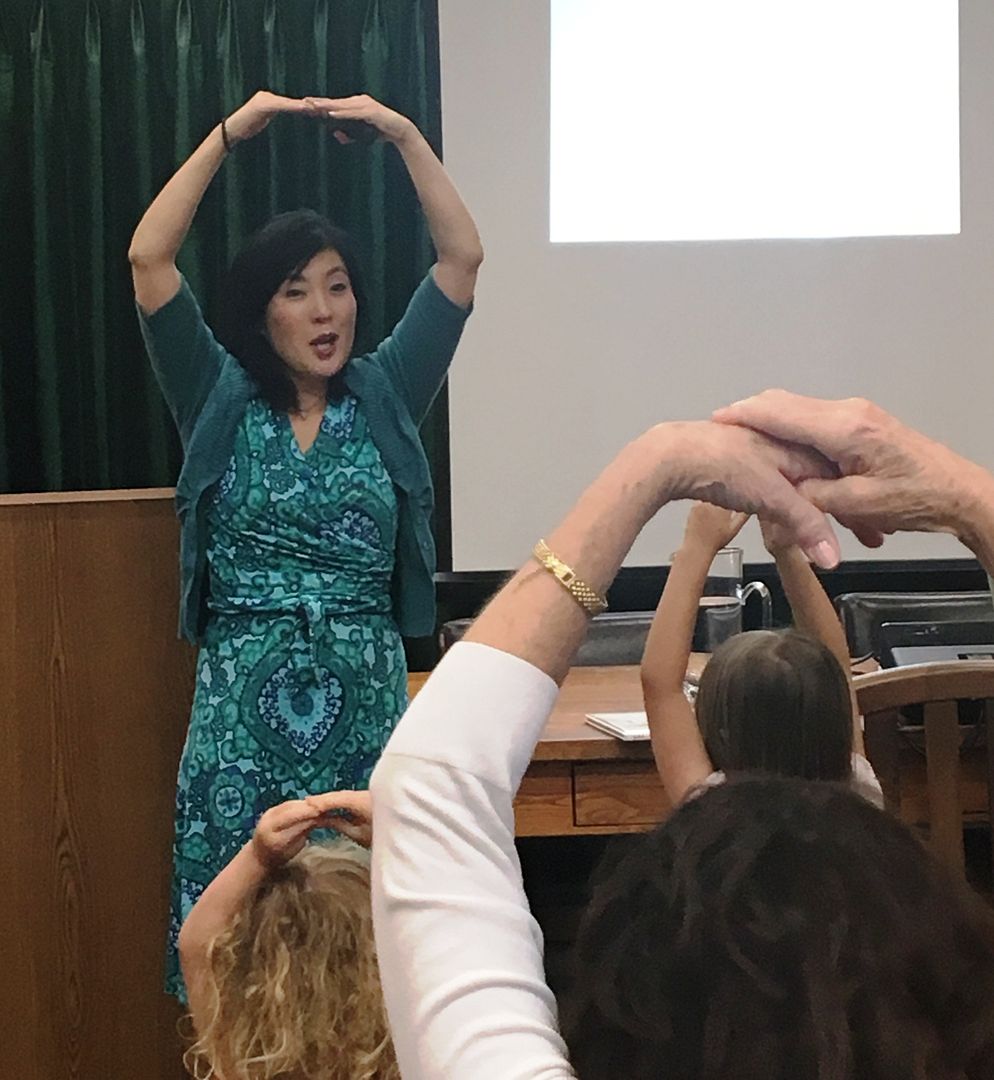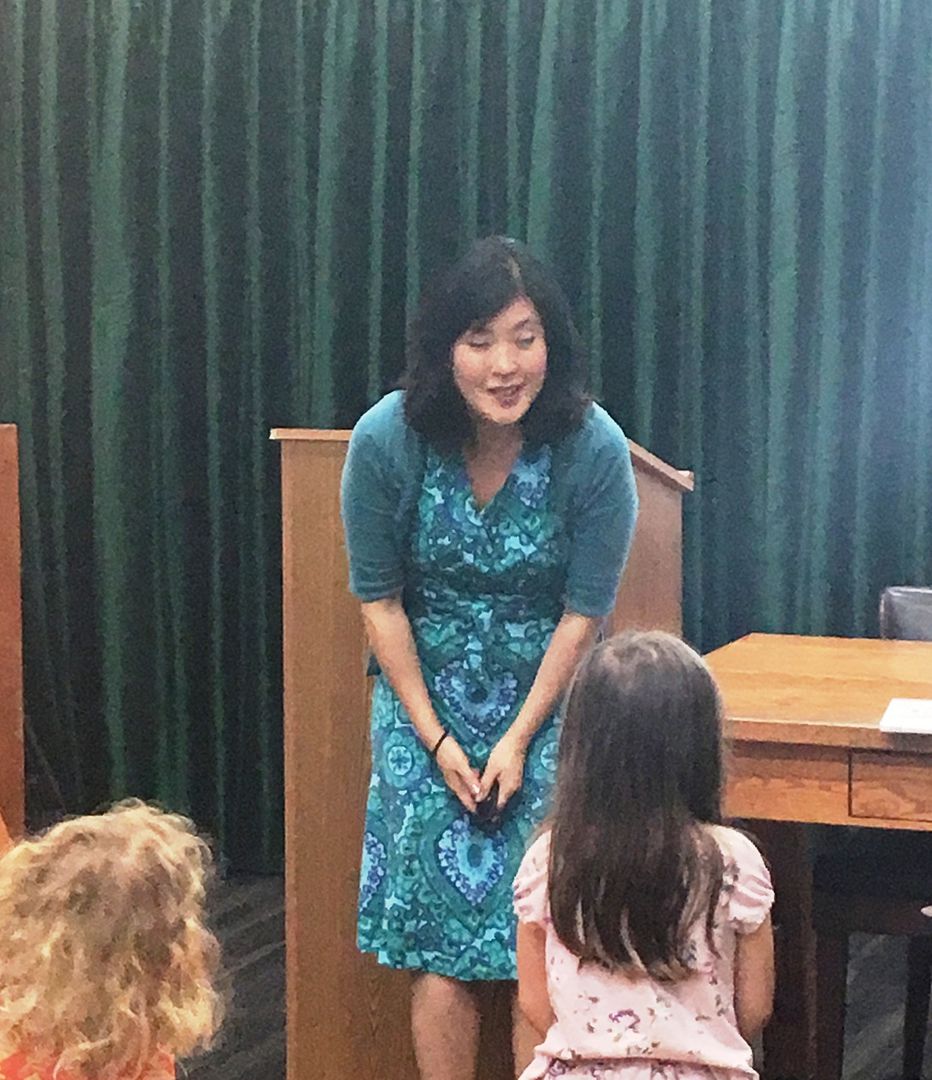 The kids loved hearing Kathryn's stories and
watching the videos she brought with! 
---
We helped the always great Liza Palmer launch for 7th book,
the F Word, to end our day!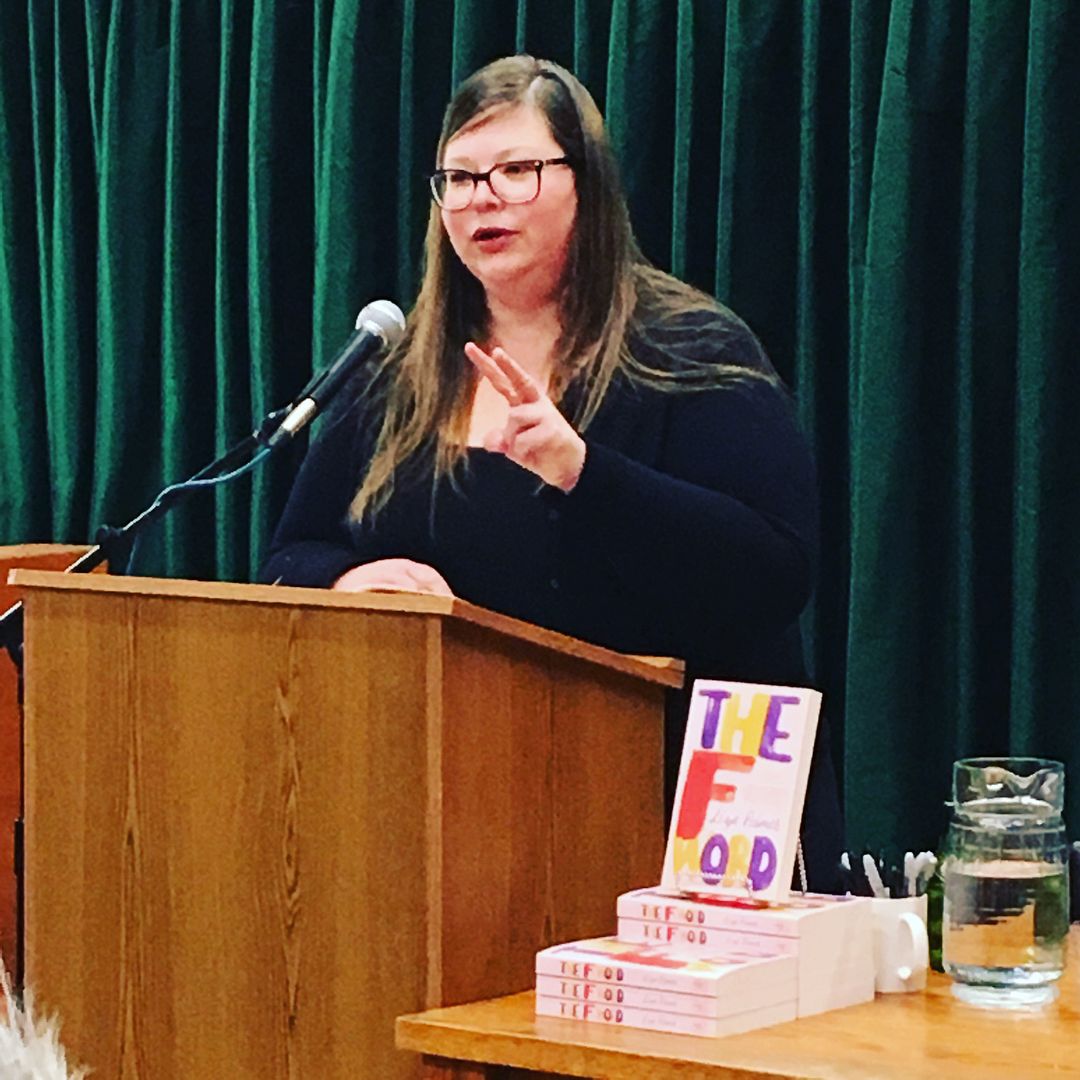 Liza Palmer has the crowd in tears with laughter
as she reads passages from the F Word. 
Eager fans await their moment with Liza!
Liza signs for her fans. 
---
Let us know how you spent Indie Bookstore Day and what exclusive items you got!
Until next year…