If you didn't know April 29th is Indie Bookstore Day and we cannot wait to celebrate with indies everywhere.
Independent Bookstore Day is a one-day national party that takes place at indie bookstores across the country on the last Saturday in April.  Every store is unique and independent, and every party is different. But in addition to authors, live music, cupcakes, scavenger hunts, kids events, art tables, readings, barbecues, contests, and other fun stuff, there are exclusive books and literary items that you can only get on that day. Not before. Not after. Not online.
So what's going on that day? We're glad you asked!
---
What's Happening at Vroman's Main Store: 
695 E. Colorado Blvd., Pasadena, 91101 
10:30am – Special Storytime Guest Kathryn Otoshi!
In celebration of Indie Bookstore Day, author and illustrator Kathryn Otoshi is our special storytime guest!
Kathryn Otoshi is a multi-award winning author/illustrator and national/international speaker best known for her character-building book series, "Zero", "One", and "Two". She goes to schools across the country to encourage kids to develop strong character assets, and helps teachers find customized, creative methods to engage and connect with their students through art, reading and the power of literature. Her latest book, "Beautiful Hands", co-authored with Bret Baumgarten, is a call-to-action book reminding kids to use their hands to do something positive and inspirational for each other and our communities. Her upcoming book, "Draw the Line", about boundaries and conflict-resolution, will be coming out in 2017.
—————————————————-
12:00pm –Literary Trivia!
Grab some friends, form a team and head over for an afternoon
of Literary Trivia!  Snacks and prizes, too! 
——————————————–
3:00pm  – Liza Palmer launches her new book The FWord!
"Fresh, frank, and fearless. Liza Palmer is a road warrior of contemporary fiction."
–Georgia Clark, author of The Regulars
Olivia Morten is perfect. Maybe she's constantly hungry, but her body is to die for. Maybe her high-flying publicist job has taken over her life, but her clients are L.A.'s hottest celebrities. Maybe her husband is never around, but he is a drop-dead-gorgeous doctor. And maybe her past harbors an incredibly embarrassing secret, but no one remembers high school…right?  When Ben Dunn, Olivia's high school arch nemesis and onetime crush, suddenly resurfaces, all of her hard-won perfection begins to unravel. As she finds herself dredging up long-suppressed memories, she is forced to confront the most painful truth of all: sometimes who we become isn't who we really are. (Flatiron Books)
---
What's Happening at Hastings Ranch:
3729 E. Foothill Blvd., Pasadena, 91107
10:00am – 2:00pm: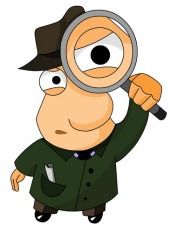 Head to Hastings Ranch for a Bookstore Scavenger Hunt!
Visit the store anytime between 10am and 2pm, follow a series of clues around the bookstore, collect a special token and turn it in at our Book Information desk to win a prize! Prizes will be drawn randomly and can include gift cards, treats, and other fun items.
---
What's Happening at Book Soup:
8818 Sunset Blvd. West Hollywood, 90069
2:00pm: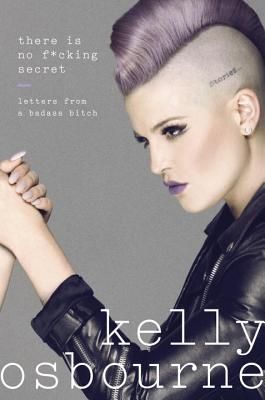 Book Soup celebrates Indie Bookstore Day with Kelly Osbourne
discussing and signing her new book,
There Is No F***ing Secret: Letters from a Badass Bitch
Told as a series of letters to various people and places in her life, There Is No F*cking Secret gives readers an intimate look at the stories and influences that have shaped Osbourne's highly speculated-about life, for better or for worse. The stories will make readers' jaws drop, but ultimately, they will come away empowered to forge their own path to confidence, no matter how deranged and out of control it may be, and to learn the ultimate lesson: that there just is no f*cking secret. (G.P. Putnam's Sons)
EVENT GUIDELINES:
Only books purchased at Book Soup will be signed.  Your Book Soup receipt for There Is No F***ing Secret…is your ticket in line. Save your Book Soup receipt; it will be checked when you enter the signing line. The signing line will form outside of the front entrance. Due to the size of the store, only the first 60 people would be brought in for the talk.  The remainder of the line will be brought for the signing.
---
So what items are going to exclusive that day? Check it out!
Exclusive IDB Items:
*Quantities on these items are limited. There will be no holds or online orders.
You must come to the store on April 29 to purchase merchandise*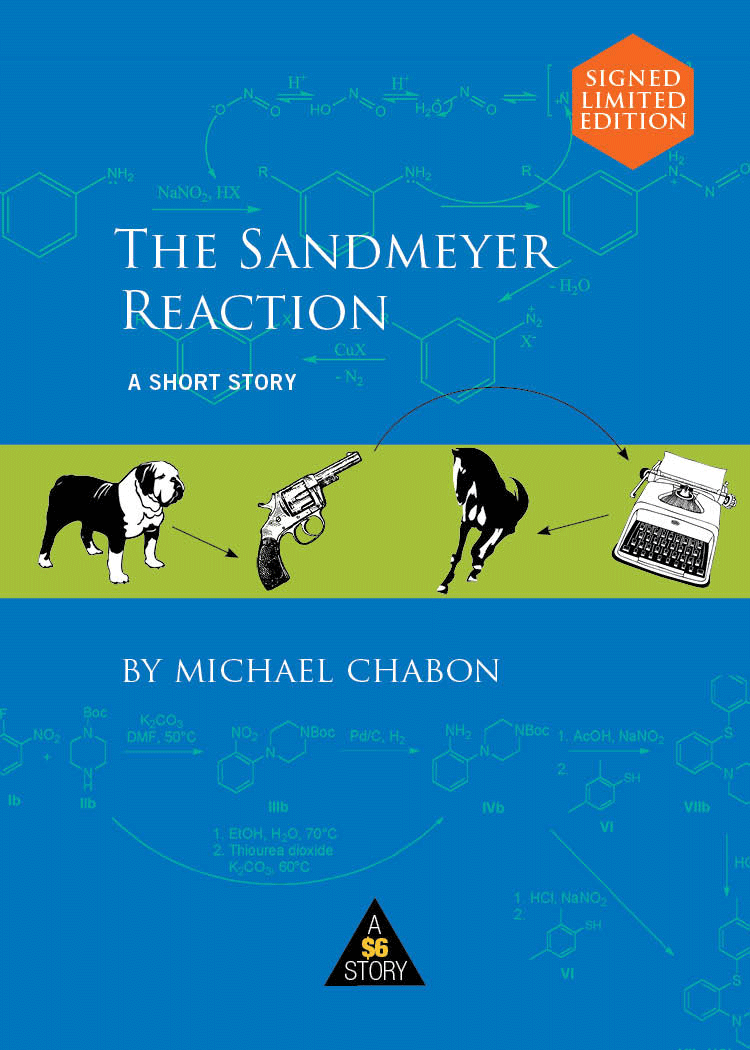 $6 Story: The Sandmeyer Reaction
by Michael Chabon
The second edition in the on-going $6 Stories series is a short story that was cut from Michael Chabon's newest novel, Moonglow. It's a hilarious side-story of the half-baked plan to catch a German spy via the well-connected Jews of Philadelphia's underbelly in the 1940s. In typical Chabon style, it's fast and funny, and bursting with a cast of perfectly rendered outcasts and oddballs.
*********************************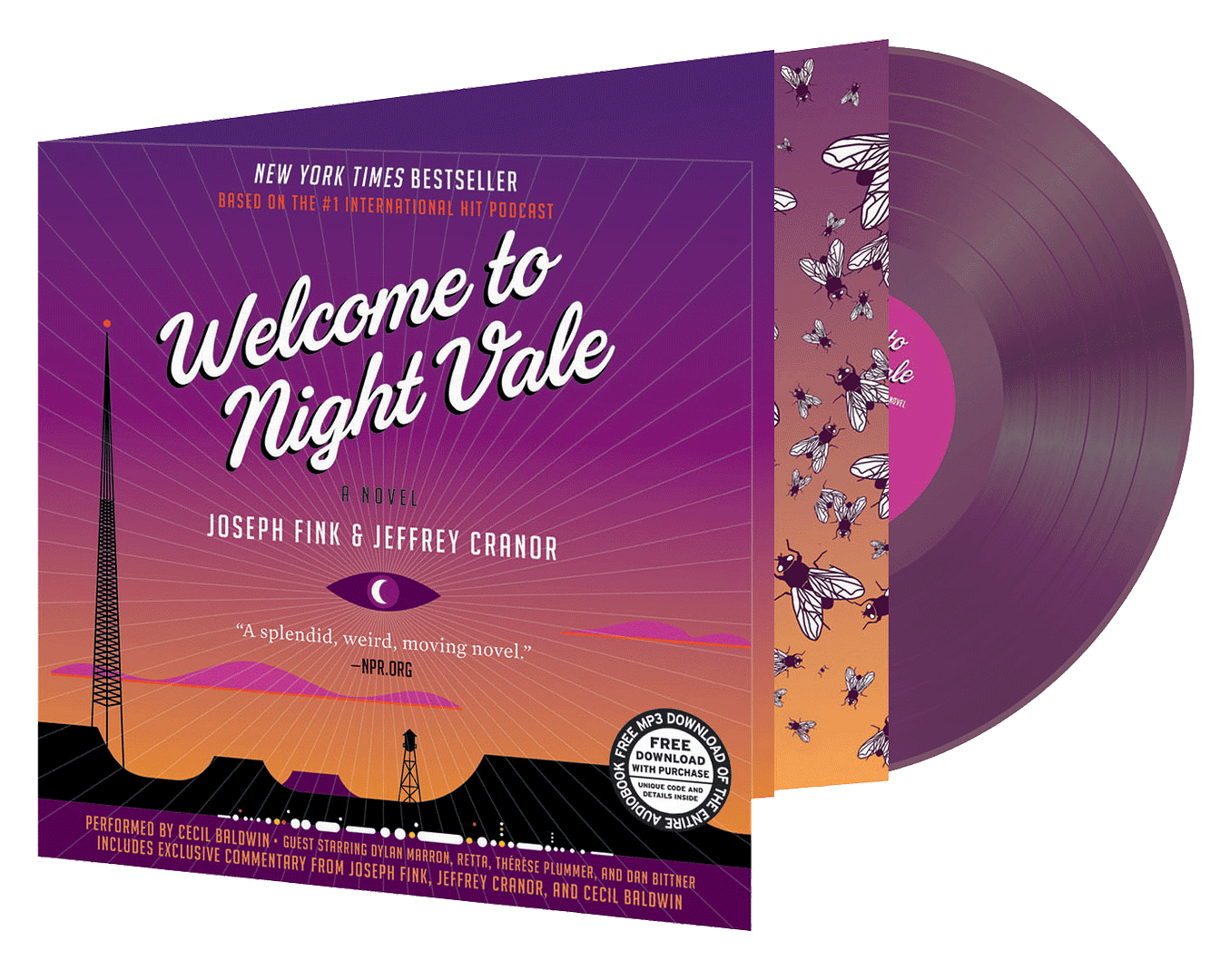 Welcome to Night Vale – Vinyl Record
A vinyl edition of the bestselling Welcome to Night Vale by Joseph Fink and Jeffrey Cranor. Based on the tremendously popular podcast of the same name. This edition features highlights from the audiobook and exclusive commentary from Joseph Fink, Jeffrey Cranor, and Cecil Baldwin. Beautifully packaged with "flypaper" sleeve, the purple vinyl also includes a full-length digital download of the Welcome to Night Vale audiobook performed by Cecil Baldwin, Dylan Marron, Retta, Thérèse Plummer, and Dan Bittner.
***********************************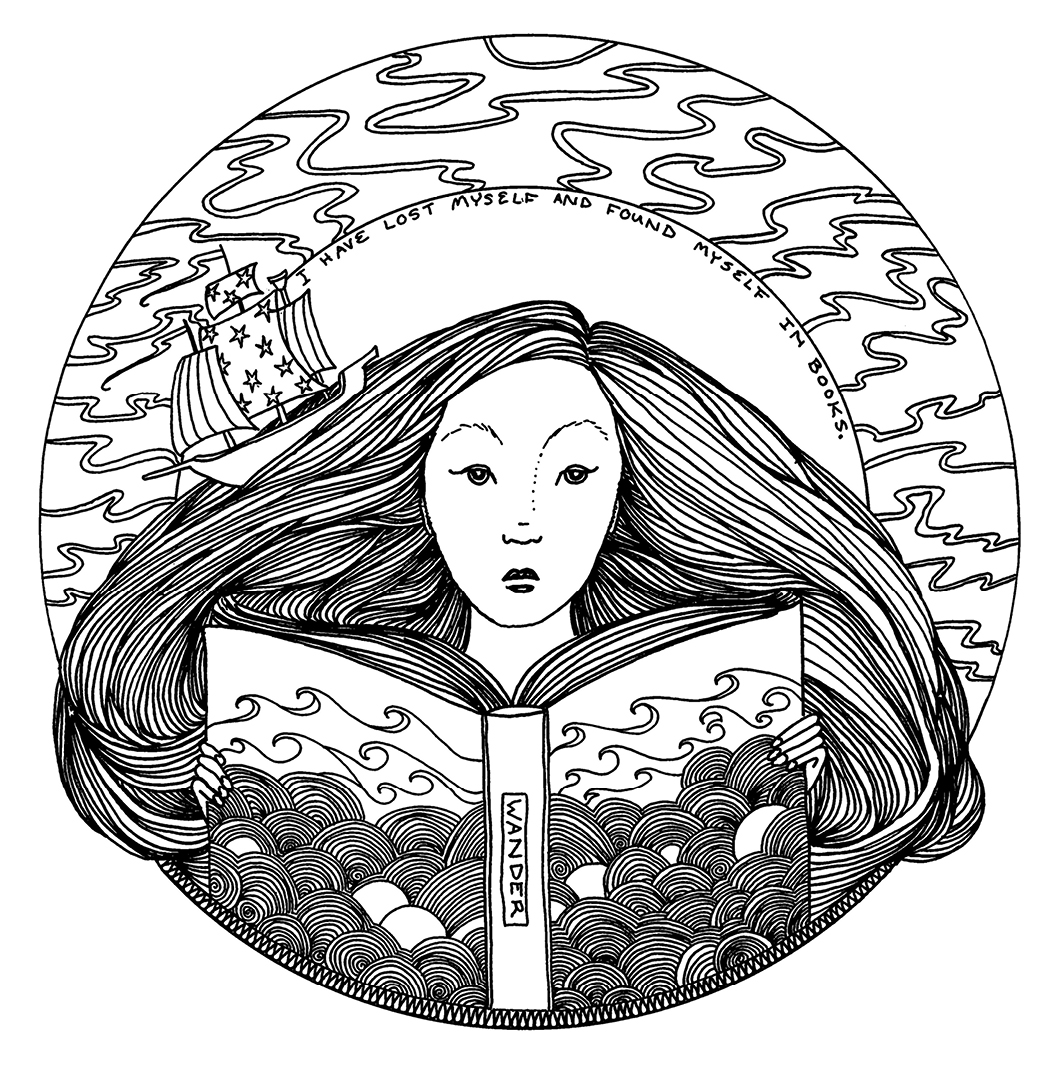 "Lost & Found"
An original print by Jenny Lawson
This original, black and white drawing by Jenny Lawson, aka The Bloggess, is inspired by her forthcoming activity book You Are Here. The pro-books, pro-reading design is printed on archival, gallery quality paper and can be framed and hung as is or used as a large-format coloring poster. It is not included in the book and will become a must-have for her legions of fans.
*************************************
An Author's Best Friend
Canine Canvas Pouch
This handy 100% cotton canvas zippered pouch (perfect for pencils, make up, cash, and other sundries) features portraits of real author dogs like Sparky Patchett and Jennie Sendak.
All hand drawn especially for IBD.
***************************************
Literary Tea Towels
This year's flour sack tea towels feature two food-related literary quotes: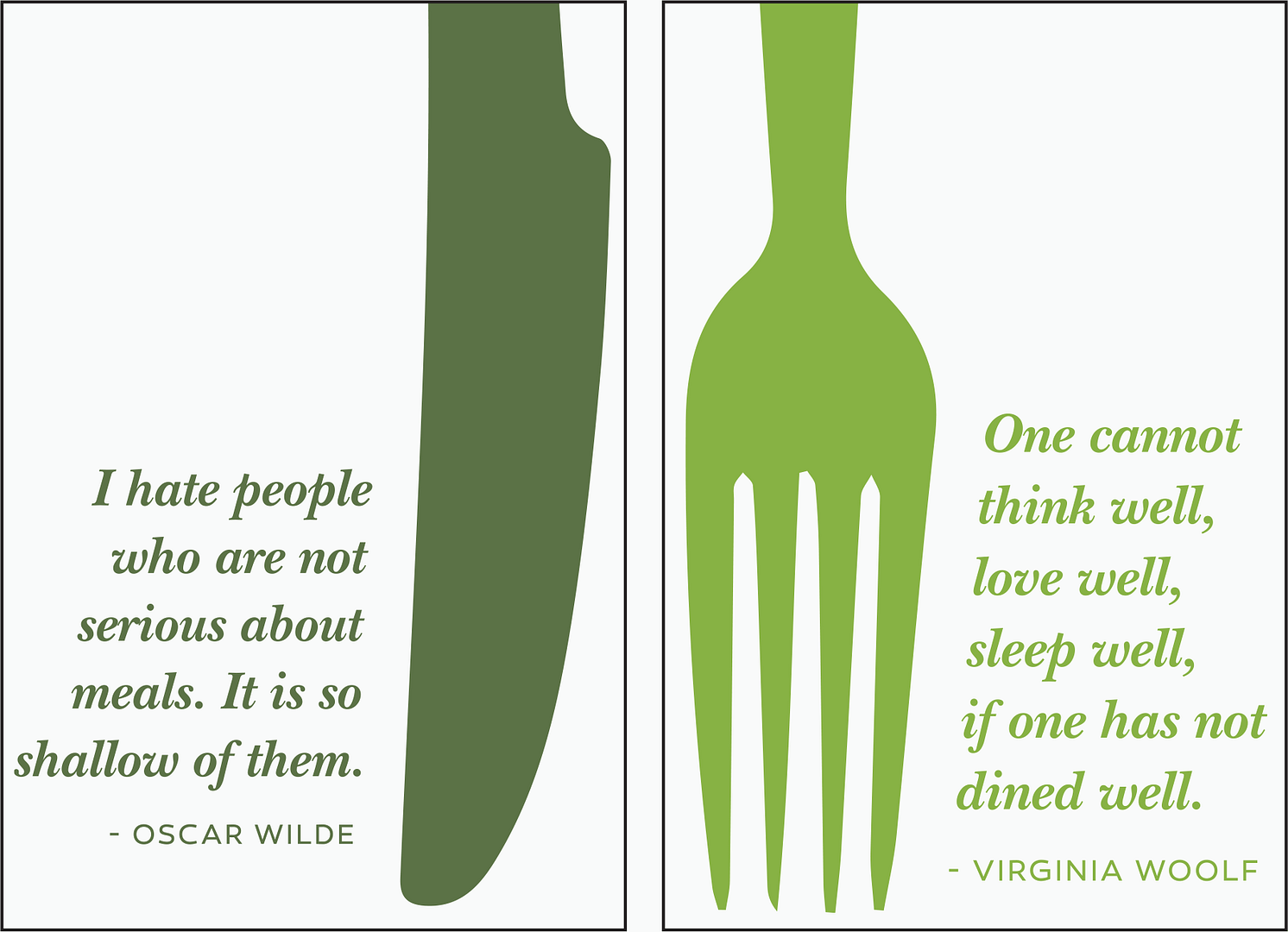 "ONE CANNOT THINK WELL, LOVE WELL, SLEEP WELL,
IF ONE HAS NOT DINED WELL."
– VIRGINIA WOOLF, A ROOM OF ONE'S OWN
"I HATE PEOPLE WHO ARE NOT SERIOUS ABOUT MEALS.
IT IS SO SHALLOW OF THEM."
– OSCAR WILDE, THE IMPORTANCE OF BEING EARNEST
The bold, graphic design is by Evan Robertson of Obvious State.
*************************************
A Literary Cocktail Party
Favorite Drinks from our Favorite Writers
Welcome to the country's best literary cocktail party. This fun and useful book contains funny anecdotes and witty stories along with cocktail recipes from some of our favorite writers. Learn to make an Old Fashioned with Daniel Handler; discover Julia Glass's namesake cocktail, the Julia's Glass; or just sit back and enjoy the simple pleasure of champagne bubbles with Emma Straub.
***********************************
                                     Elephant & Piggie

"Read" Onesie
This soft cotton onesie featuring Mo Willems' wonderful Elephant and Piggie and an encouragement to READ makes the perfect baby gift for bibliophiles.
*******************************
Child of Books Limited
fine art print by Oliver Jeffers
Behold a piece of picture book magic. From the acclaimed New York Times bestseller and #1 Indie Next title A Child of Books, Oliver Jeffers and Sam Winston offer an exclusive signed fine art print for book lovers of all ages. This lyrical picture book showcasing Jeffers's elegant images combined with Winston's typographical landscapes shaped from excerpts of children's classics inspires readers to create, to question, to explore, and to imagine. All 1000 giclée prints are signed and suitable for framing.
---
See ya'll on Saturday April 29th!!