The wonderful crime writer, Robert Crais has a new book dropping on November 10th (making this his 20th novel! What?!). We're big fans of him and his work over here and can't wait for a new read! The Promise joins his series characters Elvis Cole and Joe Pike with the heroes of Suspect: LAPD K-9 officer Scott James and his German shepherd, Maggie.
In honor of Maggie, special tags were created to showcase in all different ways. They're not just for your pets (though they look great on them) they can also be used as earrings, necklaces…you name it.
We hopped onto the Maggie tag train to show our support for The Promise. I modeled the tags with my 25 lb. tuxedo cat, Jamal (BFF necklaces!).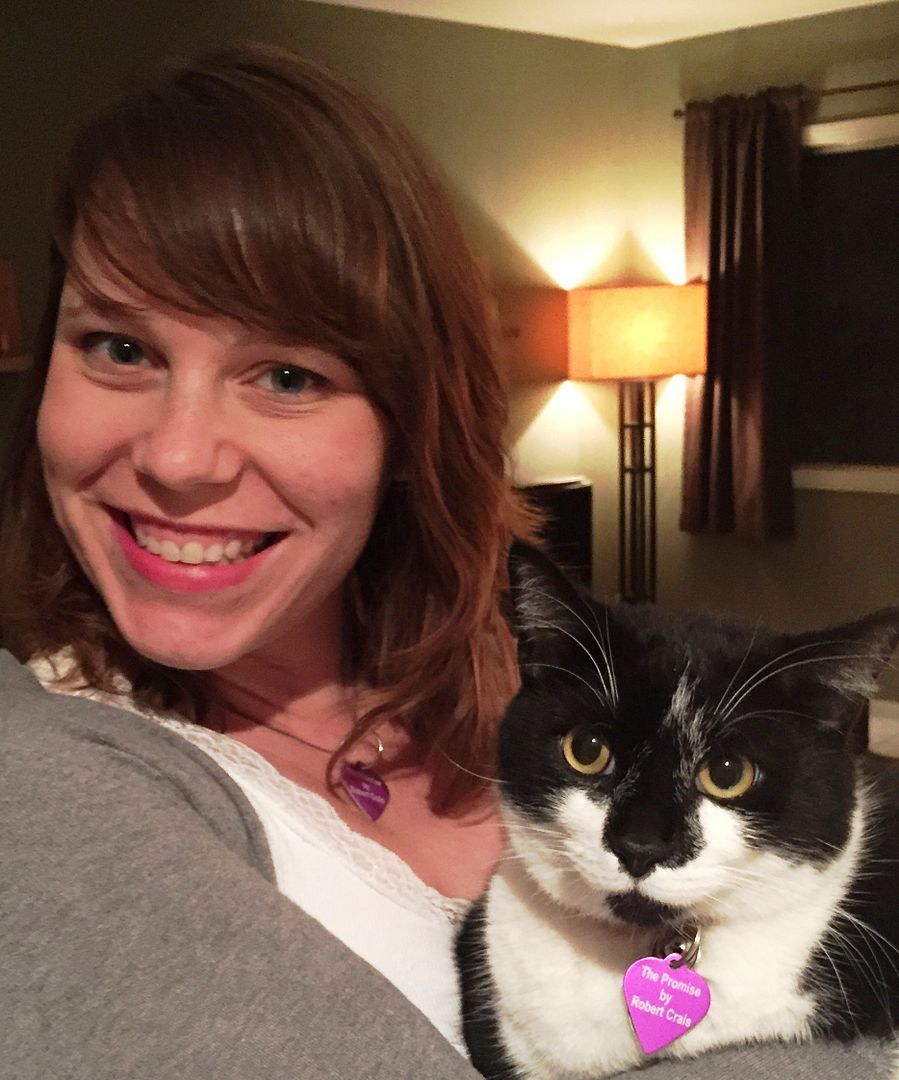 Booksellers are encouraged to post similar pictures on Crais' Facebook page,
website or Instagram (@robertcrais)!
We'll be hosting him the day after the release of The Promise
on 11/11 at 7pmso be sure to mark your calendars for that one.
See you then!
To read a full description of The Promise click HERE!
— Jess