Burgers. What's not to love about them? They're pretty perfect for any lunch or dinner meal. Easy but oh so good. Well, as of March 1 we've got a new(ish) burger joint in town. The Stand isn't necessarily new in Los Angeles, as this is their sixth location opening since 2003, but it's new to Pasadena.
Some staff around Vroman's were a little sad to see TLT close its doors but are still excited about its replacement. The Stand serves made-to-order original burgers, grilled chicken sandwiches, hot dogs, sausages and entree salads. You can choose from over twenty-five Stand-made toppings for the sausages or hotdogs, too!
A few of us headed over to the Stand to test it out. We went at prime lunchtime – 1:00pm and though the place was relatively busy we didn't wait very long at all for our burgers. I can only speak for the burgers but man were they good!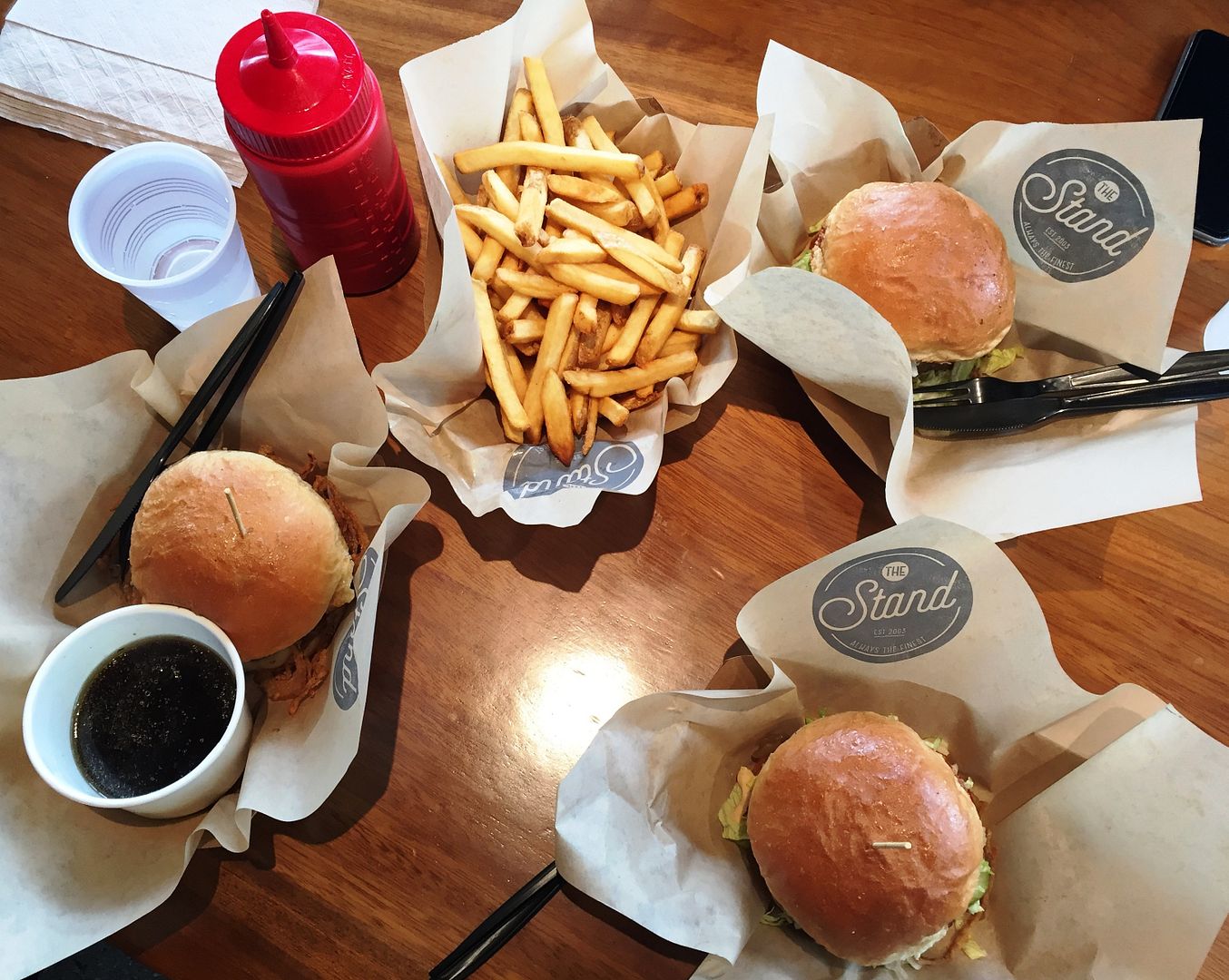 We all tried different burgers and ended up with a Standburger with feta cheese (the house burger but you can pick from a few different cheeses to add, an ABC burger (Avocado, Bacon, Cheddar, Ranch Dressing, Lettuce and Tomato) and The French Onion Soup burger. All three burgers were fantastic. Though we all said it was too much food it didn't stop us from finishing each burger. We split a side of fries and that was a very wise decision. Nothing like a good burger and fries to break up your day!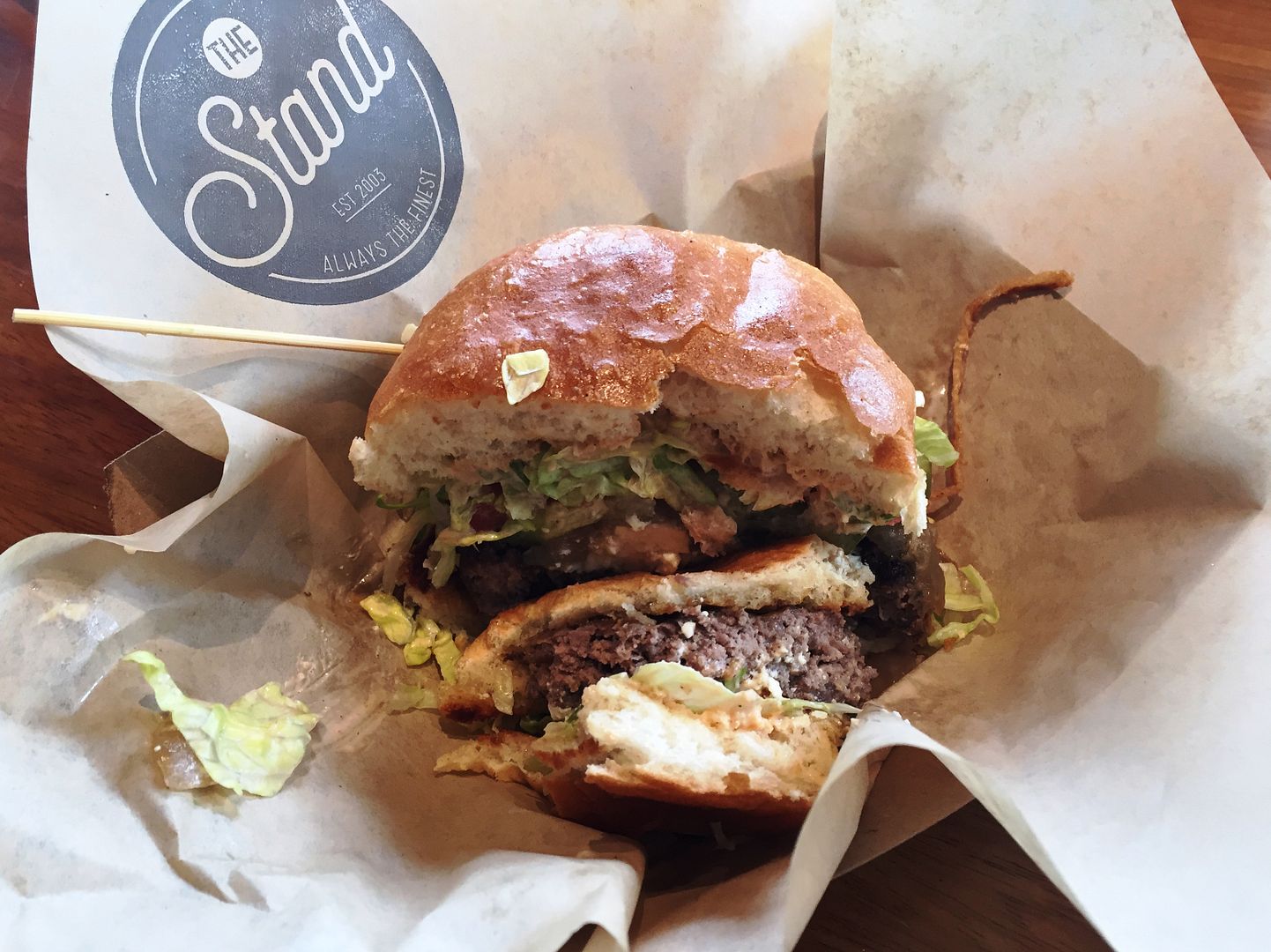 The Standburger with feta cheese.
The menu has such a good variety you'll definitely have to go back multiple times to try something new. Or as Anne, our Visual Merchandising Manager, had done three times already just stick with what's good and for her that's the French Onion Soup Burger.
The Stand is open at 36 South El Molino Avenue. It's a perfect place to grab a bite after doing some heavy book browsing through our stacks!
Visit www.thestandlink.com for more information and to see the full menu.