This week's new releases are bringing up a new Apatow Production in book form, hilarious love advice from Aziz Ansari, and David Mitchell's latest in Paperback! Plus lots more!
Hardcover: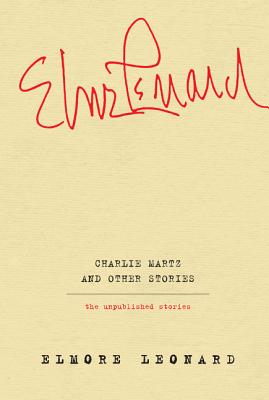 Charlie Martz & Other Stories
by Elmore Leonard
$25.99
Over his long and illustrious career, Elmore Leonard was recognized as one of the greatest crime writers of all time, the author of dozens of bestselling books many adapted for the big screen as well as a master of short fiction. A superb stylist whose crisp, tight prose crackles with trademark wit and sharp dialogue, Leonard remains the standard for popular fiction and a literary model for writers of every genre.
Devoted Leonard aficionados and fans new to his fiction will marvel at these early works that reveal a developing artist on the cusp of greatness.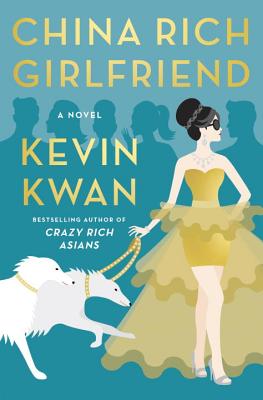 China Rich Girlfriend
by Kevin Kwan
$26.95
Kevin Kwan, bestselling author of"Crazy Rich Asians," is back with a wickedly funny new novel of social climbing, secret e-mails, art-world scandal, lovesick billionaires, and the outrageous story of what happens when Rachel Chu, engaged to marry Asia's most eligible bachelor, discovers her birth father.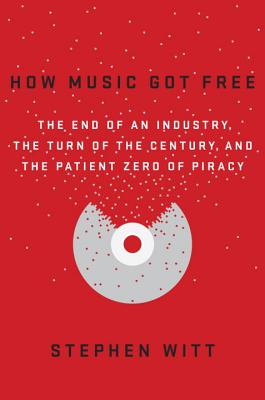 How Music Got Free
by Stephen Witt
$27.95

"How Music Got Free" is a riveting story of obsession, music, crime, and money, featuring visionaries and criminals, moguls and tech-savvy teenagers. It's about the greatest pirate in history, the most powerful executive in the music business, a revolutionary invention and an illegal website four times the size of the iTunes Music Store.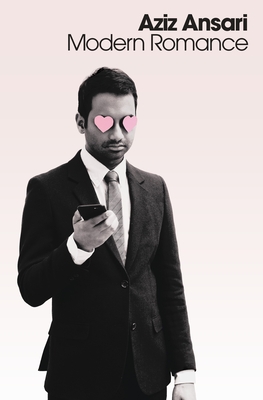 Modern Romance
by Aziz Ansari
$28.95
A hilarious, thoughtful, and in-depth exploration of the pleasures and perils of modern romance from one of this generation's sharpest comedic voices
At some point, every one of us embarks on a journey to find love. We meet people, date, getinto and out of relationships, all with the hope of finding someone with whom we share a deep connection. This seems standard now, but it swildly different from what people did even just decades ago. Single people today have more romantic options than at any point in human history. With technology, our abilities to connect with and sort through these options are staggering.So why are so many people frustrated? In "Modern Romance," Ansari combines his irreverent humor with cutting-edge social science to give us an unforgettable tour of our new romantic world.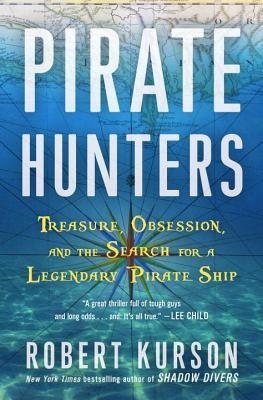 Pirate Hunters 
by Robert Kurson
$28.00
Finding and identifying a pirate ship is the hardest thing to do under the sea. But two men John Chatterton and John Mattera are willing to risk everything to find the "Golden Fleece," the ship of the infamous pirate Joseph Bannister. At large during the Golden Age of Piracy in the seventeenth century, Bannister should have been immortalized in the lore of the sea his exploits more notorious than Blackbeard's, more daring than Kidd's. But his story, and his ship, have been lost to time.If Chatterton and Mattera succeed, they will make history it will be just the second time ever that a pirate ship has been discovered and positively identified. Soon, however, they realize that cutting-edge technology and a willingness to lose everything aren t enough to track down Bannister's ship. They must travel the globe in search of historic documents and accounts of the great pirate's exploits, face down dangerous rivals, battle the tides of nations and governments and experts. But it's only when they learn to think and act like pirates like Bannister that they become able to go where no pirate hunters have gone before. Fast-paced and filled with suspense, fascinating characters, history, and adventure, "Pirate Hunters" is an unputdownable story that goes deep to discover truths and souls long believed lost.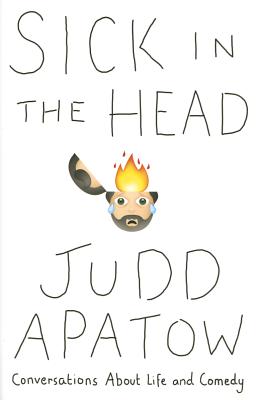 Sick in the Head
by Judd Apatow
$27.00
Before becoming one of the most successful filmmakers in Hollywood, Judd Apatow was the original comedy nerd. At fifteen, he took a job washing dishes in a local comedy club just so he could watch endless stand-up for free. At sixteen, he was hosting a show for his local high school radio station in Syosset, Long Island a show that consisted of Q&As with his comedy heroes, from Garry Shandling to Jerry Seinfeld. They talked about their careers, the science of a good joke, and their dreams of future glory (turns out, Shandling was interested in having his own TV show one day and Steve Allen had already invented everything). Thirty years later, Apatow is still that same comedy nerd and he's still interviewing funny people about why they do what they do.
Paperback: 
The Bone Clocks
by David Mitchell
$18.00
"One of the most entertaining and thrilling novels I've read in a long time." –  Meg Wolitzer
"[Mitchell] writes with a furious intensity and slapped-awake vitality, with a delight in language and all the rabbit holes of experience." – NPR
"Intensely compelling . . . fantastically witty . . . offers up a rich selection of domestic realism, gothic fantasy and apocalyptic speculation." – The New York Times Book Review

Broken Monsters
by Lauren Beukes
$16.00
"Scary as hell and hypnotic. I couldn't put it down…I'd grab it if I were you."
–Stephen King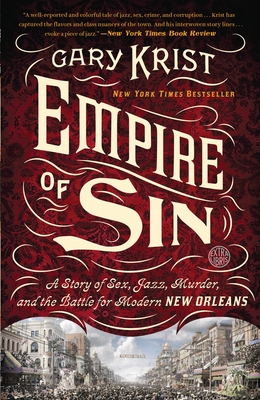 Empire of Sin
by Gary Krist
$16.00
From bestselling author Gary Krist, a vibrant and immersive account of New Orleans "other" civil war, at a time when commercialized vice, jazz culture, and endemic crime defined the battlegrounds of the Crescent City "Empire of Sin"re-creates the remarkable story of New Orleans thirty-years war against itself, pitting the city's elite better half against its powerful and long-entrenched underworld of vice, perversity, and crime. This early-20th-century battle centers on one man: Tom Anderson, the undisputed czar of the city's Storyville vice district, who fights desperately to keep his empire intact as it faces onslaughts from all sides. Surrounding him are the stories of flamboyant prostitutes, crusading moral reformers, dissolute jazzmen, ruthless Mafiosi, venal politicians, and one extremely violent serial killer, all battling for primacy in a wild and wicked city unlike any other in the world.