So you're wanting to read more this year. But you're still as busy or more busy than you were last year. How can we marry the two? One suggestion is novellas! Little bites of stories generally between 50 and 200 pages. Not quite novel length but a little longer than a short story. Bite-sized to fit into your life!
Try some of these on for size for starters.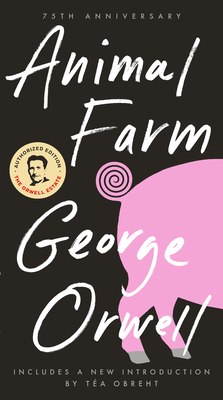 Animal Farm by George Orwell
A farm is taken over by its overworked, mistreated animals. With flaming idealism and stirring slogans, they set out to create a paradise of progress, justice, and equality. Thus the stage is set for one of the most telling satiric fables ever penned–a razor-edged fairy tale for grown-ups that records the evolution from revolution against tyranny to a totalitarianism just as terrible.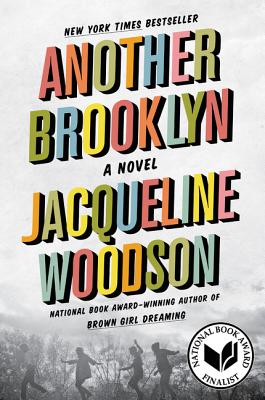 Another Brooklyn by Jacqueline Woodson
Running into a long-ago friend sets memory from the 1970s in motion for August, transporting her to a time and a place where friendship was everything–until it wasn't. For August and her girls, sharing confidences as they ambled through neighborhood streets, Brooklyn was a place where they believed that they were beautiful, talented, brilliant–a part of a future that belonged to them.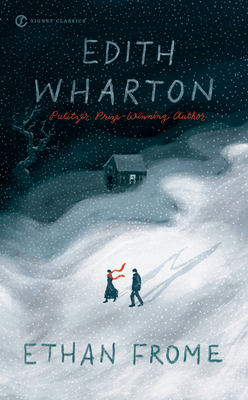 Ethan Frome by Edith Wharton
Nineteenth-century New England villager Ethan Frome is tormented by his love for his ailing wife's cousin. Trapped, he may ultimately be destroyed by that which offers his greatest chance at happiness.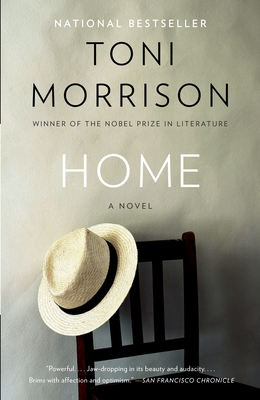 Home by Toni Morrison
Frank is a modern Odysseus returning to a 1950s America mined with lethal pitfalls for an unwary black man. As he journeys to his native Georgia in search of Cee, it becomes clear that their troubles began well before their wartime separation. Together, they return to their rural hometown of Lotus, where buried secrets are unearthed and where Frank learns at last what it means to be a man, what it takes to heal, and–above all–what it means to come home.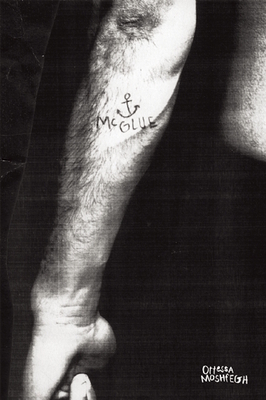 McGlue by Ottessa Mosfegh
Salem, Massachusetts, 1851: McGlue is in the hold, still too drunk to be sure of name or situation or orientation–he may have killed a man. That man may have been his best friend. Intolerable memory accompanies sobriety. A-sail on the high seas of literary tradition, Ottessa Moshfegh gives us a nasty heartless blackguard on a knife-sharp voyage through the fogs of recollection.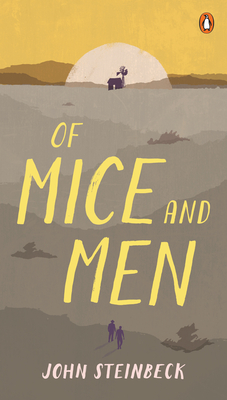 Of Mice and Men by John Steinbeck
They are an unlikely pair: George is "small and quick and dark of face"; Lennie, a man of tremendous size, has the mind of a young child. Yet they have formed a "family," clinging together in the face of loneliness and alienation.Laborers in California's dusty vegetable fields, they hustle work when they can, living a hand-to-mouth existence. For George and Lennie have a plan: to own an acre of land and a shack they can call their own. When they land jobs on a ranch in the Salinas Valley, the fulfillment of their dream seems to be within their grasp. But even George cannot guard Lennie from the provocations of a flirtatious woman, nor predict the consequences of Lennie's unswerving obedience to the things George taught him.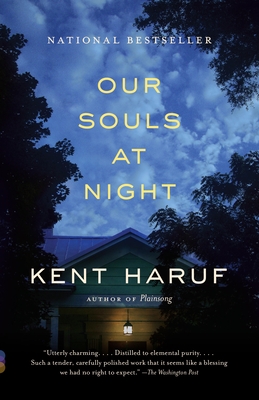 Our Souls at Night by Kent Haruf
In the familiar setting of Holt, Colorado, home to all of Kent Haruf's inimitable fiction, Addie Moore pays an unexpected visit to a neighbor, Louis Waters. Her husband died years ago, as did his wife, and in such a small town they naturally have known of each other for decades; in fact, Addie was quite fond of Louis's wife. His daughter lives hours away, her son even farther, and Addie and Louis have long been living alone in empty houses, the nights so terribly lonely, especially with no one to talk with. But maybe that could change? As Addie and Louis come to know each other better–their pleasures and their difficulties–a beautiful story of second chances unfolds, making Our Souls at Night the perfect final installment to this beloved writer's enduring contribution to American literature.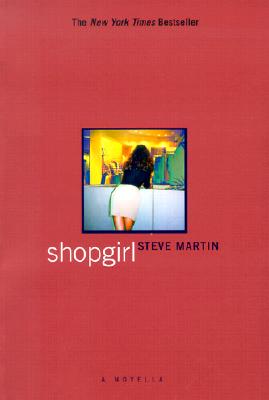 Shopgirl by Steve Martin
With more than 340,000 copies in print, Steve Martin's Shopgirl has landed on bestseller lists nationwide, including: New York Times, Publishers Weekly, USA Today, Wall Street Journal, San Francisco Chronicle, Washington Post, and Los Angeles Times. Filled with the kind of witty, discerning observations that have brought Steve Martin incredible critical success, this story of modern day love and romance is a work of disarming tenderness.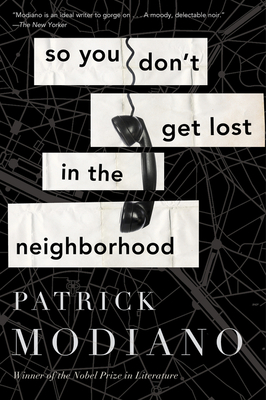 So You Don't Get Lost in the Neighborhood by Patrick Modiano
In the stillness of his Paris apartment, Jean Daragane has built a life of total solitude. Then a surprising phone call shatters the silence of an unusually hot September, and the threatening voice on the other end of the line leaves Daragane wary but irresistibly curious. Almost at once, he finds himself entangled with a shady gambler and a beautiful, fragile young woman, who draw Daragane into the mystery of a decades-old murder. The investigation will force him to confront the memory of a trauma he had all but buried. This masterly novel penetrates the deepest enigmas of identity and compels us to ask whether we ever know who we truly are.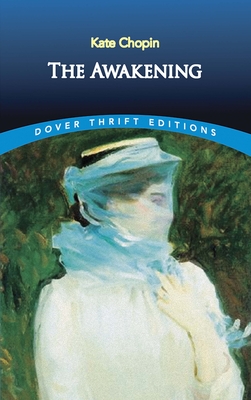 The Awakening by Kate Chopin
When first published in 1899, The Awakening shocked readers with its honest treatment of female marital infidelity. Audiences accustomed to the pieties of late Victorian romantic fiction were taken aback by Chopin's daring portrayal of a woman trapped in a stifling marriage, who seeks and finds passionate physical love outside the straitened confines of her domestic situation. Aside from its unusually frank treatment of a then-controversial subject, the novel is widely admired today for its literary qualities. Edmund Wilson characterized it as a work "quite uninhibited and beautifully written, which anticipates D. H. Lawrence in its treatment of infidelity." Although the theme of marital infidelity no longer shocks, few novels have plumbed the psychology of a woman involved in an illicit relationship with the perception, artistry, and honesty that Kate Chopin brought to The Awakening.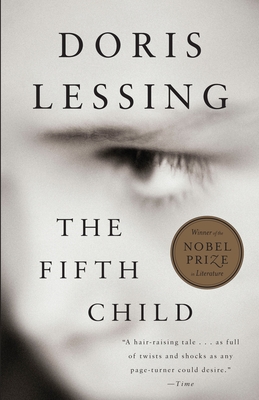 The Fifth Child by Doris Lessing
Harriet and David Lovatt, parents of four children, have created an idyll of domestic bliss in defiance of the social trends of late 1960s England. While around them crime and unrest surge, the Lovatts are certain that their old-fashioned contentment can protect them from the world outside–until the birth of their fifth baby. Gruesomely goblin-like in appearance, insatiably hungry, abnormally strong and violent, Ben has nothing innocent or infant-like about him. As he grows older and more terrifying, Harriet finds she cannot love him, David cannot bring himself to touch him, and their four older children are afraid of him. Understanding that he will never be accepted anywhere, Harriet and David are torn between their instincts as parents and their shocked reaction to this fierce and unlovable child whose existence shatters their belief in a benign world.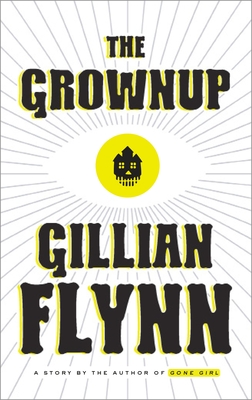 The Grownup by Gillian Flynn
A canny young woman is struggling to survive by perpetrating various levels of mostly harmless fraud. On a rainy April morning, she is reading auras at Spiritual Palms when Susan Burke walks in. A keen observer of human behavior, our unnamed narrator immediately diagnoses beautiful, rich Susan as an unhappy woman eager to give her lovely life a drama injection. However, when the "psychic" visits the eerie Victorian home that has been the source of Susan's terror and grief, she realizes she may not have to pretend to believe in ghosts anymore. Miles, Susan's teenage stepson, doesn't help matters with his disturbing manner and grisly imagination. The three are soon locked in a chilling battle to discover where the evil truly lurks and what, if anything, can be done to escape it.


The Lifted Veil by George Eliot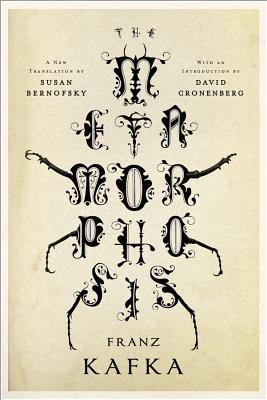 The Metamorphosis by Franz Kafka
In her new translation of Kafka's masterpiece, Susan Bernofsky strives to capture both the humor and the humanity in this macabre tale, underscoring the ways in which Gregor Samsa's grotesque metamorphosis is just the physical manifestation of his longstanding spiritual impoverishment.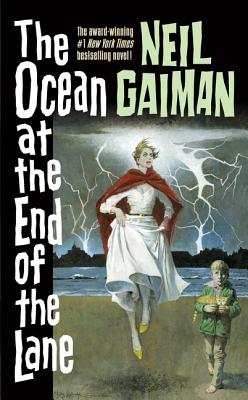 The Ocean at the End of the Lane by Neil Gaiman
A middle-aged man returns to his childhood home to attend a funeral. Although the house he lived in is long gone, he is drawn to the farm at the end of the road, where, when he was seven, he encountered a most remarkable girl, Lettie Hempstock, and her mother and grandmother. He hasn't thought of Lettie in decades, and yet as he sits by the pond (a pond that she'd claimed was an ocean) behind the ramshackle old farmhouse where she once lived, the unremembered past comes flooding back. And it is a past too strange, too frightening, too dangerous to have happened to anyone, let alone a small boy.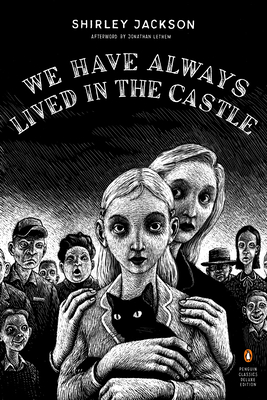 We Have Always Lived in the Castle by Shirley Jackson
Taking readers deep into a labyrinth of dark neurosis, We Have Always Lived in the Castle is a deliciously unsettling novel about a perverse, isolated, and possibly murderous family and the struggle that ensues when a cousin arrives at their estate.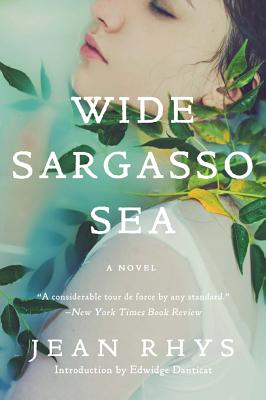 Wide Sargasso Sea by Jean Rhys
This mesmerizing work introduces us to Antoinette Cosway, a sensual and protected young woman who is sold into marriage to the prideful Mr. Rochester. Rhys portrays Cosway amidst a society so driven by hatred, so skewed in its sexual relations, that it can literally drive a woman out of her mind.