Gosh. The end of June. So many great books were released this month and it's only the beginning of summer! Hopefully some of these picks are making their way into your bags for your summer trips near and far. Here's what we have to finish out June!
Hardcover: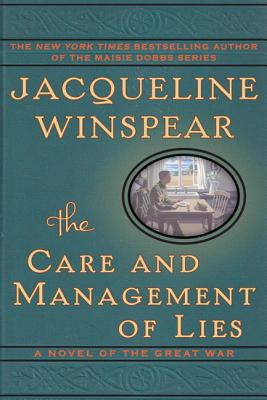 The Care & Management of Lies
by Jacqueline Winspear
$26.99
By July 1914, the ties between Kezia Marchant and Thea Brissenden, friends since girlhood, have become strained–by Thea's passionate embrace of women's suffrage and by the imminent marriage of Kezia to Thea's brother, Tom, who runs the family farm. When Kezia and Tom wed just a month before war is declared between Britain and Germany, Thea's gift to Kezia is a book on household management–a veiled criticism of the bride's prosaic life to come. Yet when Tom enlists to fight for his country and Thea is drawn reluctantly onto the battlefield herself, the farm becomes Kezia's responsibility. Each must find a way to endure the ensuing cataclysm and turmoil.
As Tom marches to the front lines and Kezia battles to keep her ordered life from unraveling, they hide their despair in letters and cards filled with stories woven to bring comfort. Even Tom's fellow soldiers in the trenches enter and find solace in the dream world of Kezia's mouth-watering, albeit imaginary, meals. But will well-intended lies and self-deception be of use when they come face-to-face with the enemy?
The Care and Management of Lies paints a poignant picture of love and friendship strained by the pain of separation and the brutal chaos of battle. Ultimately, it raises profound questions about conflict, belief, and love that echo in our own time.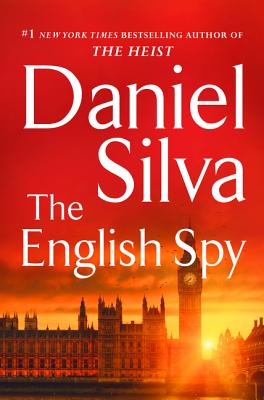 The English Spy
by Daniel Silva
$27.99
Filled with breathtaking twists, The English Spy will hold readers spellbound from its riveting opening passages to its heart-stopping conclusion. It is a timely reminder that there are some men in the world who will stop at nothing to achieve their goals. And it proves once again why Daniel Silva is regarded as his generation's finest writer of international thrillers.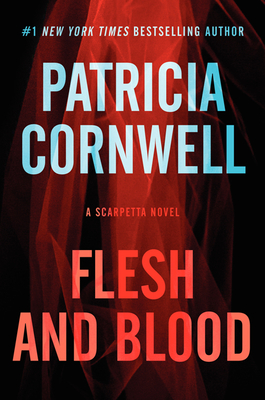 Flesh & Blood
by Patricia Cornwell
$28.99
In this twenty-second Scarpetta novel, she finds herself in the unsettling pursuit of a serial sniper who leaves no incriminating evidence except fragments of copper. The shots seem impossible to achieve, yet they are so perfect that they cause death in an instant. The victims appear to have had nothing in common, and there is no pattern to indicate where the killer will strike next. First New Jersey, then Massachusetts, and now it looks like the killer has moved elsewhere, to the murky depths off the coast.It's here that Scarpetta dives a shipwreck, looking for answers that only she can discover and analyze. And where she comes face to face with shocking news that implicates her techno genius niece, Lucy, Scarpetta's very own flesh and blood.
With the bravura storytelling and state-of-the-art forensic details that are her hallmarks, Patricia Cornwell again raises the bar with this highly entertaining new tale, her most captivating Scarpetta novel yet.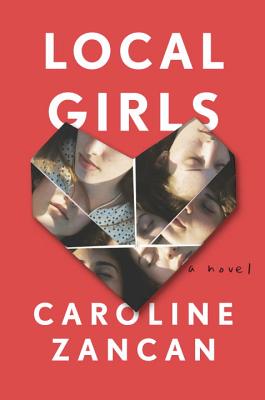 Local Girls
by Caroline Zancan
$25.95
The first person to break your heart isn t always your boyfriend.
Sometimes it's your best friend.
Maggie, Lindsey, and Nina have been friends for most of their lives. The girls grew up together in a dead-end Florida town on the outskirts of Orlando, and the love and loyalty they have for one another have been their only constants. Now nineteen and restless, the girls spend empty summer days bouncing between unfulfilling jobs, the beach, and their favorite local bar, The Shamrock. It's there that a chance encounter with a movie star on the last night of his life changes everything.
Passing through Orlando, Sam Decker comes to The Shamrock seeking anonymity, but finds Maggie, Lindsey, and Nina instead. Obsessed with celebrity magazines that allow them a taste of the better lives they might have had, the girls revel in his company. But the appearance of Lila, the estranged former member of the girls group, turns the focus to their shared history, bringing all their old antagonisms to the surface Lila's defection to Orlando's country club school when her father came into some money, and the strange, enchanting boy she brought into their circle, who fundamentally altered dynamics that had been in play for years. By the night's end, the escalation of these long-buried issues forces them to see one another as the women they are now instead of the girls they used to be.
With an uncanny eye for the raw edges of what it means to be a girl and a heartfelt sense of the intensity of early friendship, "Local Girls" is a look at both the profound role celebrity plays in our culture, and how the people we know as girls end up changing the course of our lives.
We're so pleased to host Caroline in our event space on July 3rd @ 7pm!
Paperback: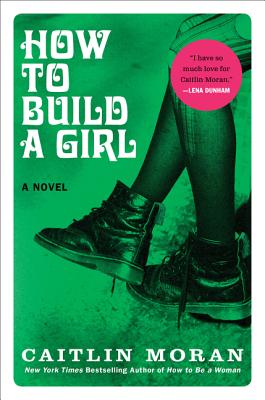 How To Build A Girl
by Caitlin Moran
$15.99
What do you do in your teenage years when you realize what your parents taught you wasn't enough? You must go out and find books and poetry and pop songs and bad heroes and build yourself. It's 1990. Johanna Morrigan, fourteen, has shamed herself so badly on local TV that she decides that there's no point in being Johanna anymore and reinvents herself as Dolly Wilde fast-talking, hard-drinking gothic hero and full-time Lady Sex Adventurer. She will save her poverty-stricken Bohemian family by becoming a writer. By sixteen, she's smoking cigarettes, getting drunk, and working for a music paper. She's writing pornographic letters to rock stars, having all the kinds of sex with all the kinds of men, and eviscerating bands in reviews of 600 words or less. But what happens when Johanna realizes she's built Dolly with a fatal flaw? Is a box full of records, a wall full of posters, and a head full of paperbacks enough to build a girl after all?